By Wanjiku Njenga, Communications Officer, WSUP Kenya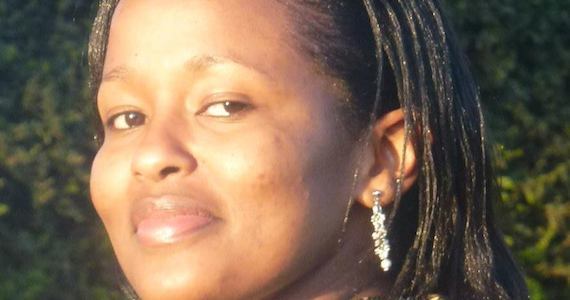 What is the value of a toilet? "Boma ni choo - a toilet defines a homestead!" says Nduta, 30, a landlord in Naivasha, Kenya. She is now seeing her tenants return, after they vacated her 13-unit property three months ago because of the poor state of their shared toilet.
Nduta, who also lives on the plot, said, "The previous toilet was old. My parents built it in the nineties and it hadn't been improved since. The walls were made of plastic sheets and the wooden slab kept rotting and we could have easily fallen into the pit. When my tenants started leaving, I asked them why and they told me that it was because the toilet was intolerable. When I tried to get new tenants in, they'd ask to see the toilet, and then refuse to move in."
Water & Sanitation for the Urban Poor (WSUP) is a partnership of NGOs, academia and the private sector that partners with water utilities, local government and the private sector in the slums of African and Asian cities to build capacity and deliver water and sanitation services to low-income areas.
Urbanization is happening fastest in the cities least able to cope - those in the developing countries of Africa and Asia where access to clean, safe water and effective sanitation is already overstretched and under-resourced. The people who suffer the most are the urban poor, who have no choice but to live in crowded slums with unsafe water, inadequate sanitation, insufficient hygiene, and the diseases that result.
A lack of individual household toilets and high usage of unimproved shared sanitation facilities are prevalent in densely populated informal settlements of Naivasha. A householder survey revealed that the majority of households in the area use unsafe and inadequately maintained pit latrines, while open defecation by children and disposal of waste in polythene bags by adults were also evident.
WSUP analyzed the situation in partnership with the water utility and communities to address this challenging situation. The response was a partnership with landlords to upgrade their toilets for tenants in the area.
To encourage landlords to invest in better sanitation, WSUP is implementing a latrine upgrading program in the low-income areas of Naivasha using a sanitation marketing approach. It includes:
Development of different levels of sanitation upgrade options.
Creation of linkages between service providers, government institutions and landlords.
Ongoing advocacy, marketing and messaging.
A strong partnership with government-mandated authorities is central to the success of this program, strengthening their capacity to sustain the outputs, outcome and impact in the long term.
Landlords have invested over $186,000 since 2013 in toilet upgrades, benefiting 14,000 people as of June 2014. Nduta recognises that in order to attract and retain tenants, she has to keep her toilet up to standard and plans to now save money to improve the outer structure of the bathroom and toilet: "My tenants are back! And now we have a bathroom and a toilet on a concrete slab!"
Between October 27 and December 5, WSUP is participating in the Skoll Social Entrepreneurs Challenge on CrowdRise.