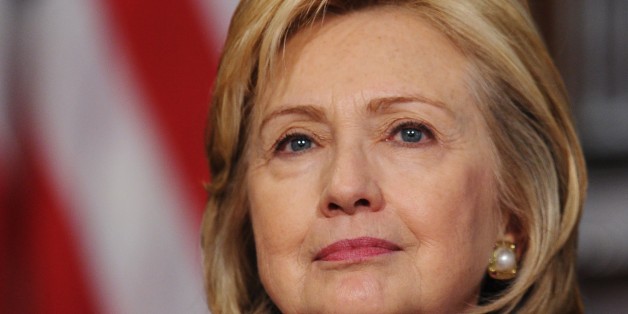 I have been a fan of Hillary since I was eight-years-old. When I was in the second grade, I wrote a letter to then-First Lady Hillary Clinton, and, the moment that I received a response in the mail, I became a supporter through and through. I view Hillary as a strong role model, as do so many other young women today.
I am now in my last semester of law school, and the future is on my mind. Like all third-year law students, I find myself constantly thinking about my career, and, as I face the legal job market, I cannot help but also think about the future decisionmakers of our country who so deeply affect and shape the U.S.'s professional climate. Moreover, due in part to one of my classes this semester, I have been thinking a lot about the structure of our government generally and what is needed to forge progress notwithstanding the sharply divided ideologies of our political parties. All of these thoughts have led me to conclude that we need Hillary in office now more than ever. If elected President in 2016, Hillary's significant experience with virtually all branches and levels of government will give her unique insight in managing future political conflicts that will likely arise within our partisan system.
First, Hillary has substantial experience within both state and federal executive offices. She was the First Lady of Arkansas for over 10 years and the First Lady of the United States for eight years, where she was extensively involved in President Bill Clinton's administration. Moreover, she was a member of President Obama's Cabinet and served as Secretary of State last term. In holding these major executive positions, one can only imagine the amount of comprehensive understanding that Hillary gained in terms of gubernatorial, presidential, and foreign policy and in terms of executive organization and operation.
Next, Hillary has considerable experience within the legislative branch. Early in her career, she assisted in the work of various House and Senate Committees and was herself a U.S. Senator from 2001 to 2009. There is no doubt that this inside knowledge of the federal legislative process would be essential to any President, especially one interested in moving legislation within the divided posture of at least the current Congress.
Finally, in terms of the judicial branch, Hillary is a lawyer and has experience in practice, including making partner at a firm in Arkansas. Moreover, she has experience as a law professor and has also been involved in the work of the American Bar Association. The President's duty is to enforce the law, and knowing and understanding the nuances of our law and legal system is essential to that role.
Growing up, we have all learned about the principles of separation of powers and federalism in our school civics classes. I can think of no one other than Hillary that could better understand these fundamental principles firsthand. Presidential candidates with Hillary's governmental experience do not come around everyday, and we need her profound insight to work towards breaking though the partisan standoffs that seem to characterize current U.S. politics.