Dear President-elect and Mrs. Obama:
I know that the greening of the White House is at the top of your agenda and that you plan to meet in the near future with the chief usher to evaluate its efficiency. But today "green" has a new broader definition that extends beyond maximizing a household's energy and water performance--it's about the health of our families. As you move into your new residence, this is your chance to create the safest environment for you and your family and to set an example for the rest of the country to do the same.
In your acceptance speech you called for a new spirit of patriotism and responsibility, where, as you so eloquently put it, "each of us resolves to pitch in and work harder and look after not only ourselves but each other." Like most Americans,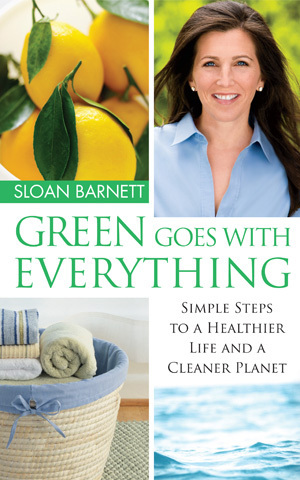 I took those words to heart. So, as you enter the White House I'm stepping forward to look after you and your family the best way I know how: by offering to help you to truly green the White House.
Why look to me for green guidance, you ask? Because I wrote the book on it. I'm the author of the New York Times bestseller Green Goes with Everything: Simpler Steps to a Healthier Life and Cleaner Planet. I'm also, like you, a parent of a child with asthma, and have done years of research to make certain that my home is the safest, greenest, cleanest place possible for my child.
So, while you address other more imminently critical issues of "green"--as in the Wall Street and auto industry bailouts--I would like to help you by taking a close look at all the consumer products, food and furnishings that will be moving into the White House. I can, at a minimum, ensure that your household cleaning products don't contain toxins that could exacerbate--or perhaps even be a cause of--Malia's asthma, and, at a maximum, make sure that your new hypoallergenic puppy isn't rolling around on carpets that are off-gassing petrochemicals. And of course we could have a peek in the bathroom because even if you don't have time to evaluate the ingredients in your shampoo, I'm sure the last thing you want to do before negotiating peace in the Middle East is wash your hair with synthetic chemicals. That's no way to stay on top of your game.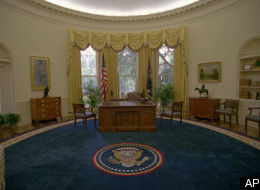 I know that you have more than enough daunting tasks ahead of you right now. But greening your home is much easier than it sounds, and the best time to turn over a new green leaf is when you move into a residence. So, consider me at your service. Give me a call and I'll drop over anytime for a free greening consultation. If you don't have the time right now, just point your chief usher to this blog for the next two weeks where I will be offering guidelines to clean--and green--up Washington, and America, from the White House on up. All this, without putting a dent in your budget or sacrificing performance and convenience. After all, as evidenced by your very exciting win, change starts at home.
Sincerely, Sloan Barnett