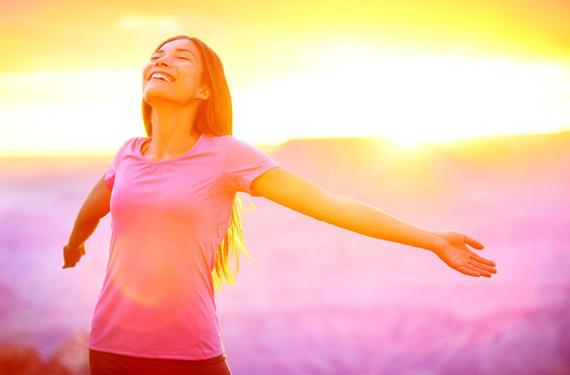 "Free." It's everyone's favorite four-letter word, and one especially dear to travelers the world over. Want to get something for nothing? Check out these 10 no-strings-attached travel offers.
Third-Day Free at Universal Studios
Buy a two-day Universal Studios admission ticket and get an extra day out of the deal—gratis. Book either the two-day single-park ticket for $136 (choose between Universal Studios Florida or Universal's Islands of Adventure) or the two-day two-park admission ticket (entrance into both parks is granted) for $176; in both cases, you'll get an extra day's ticket at no extra cost.
The offer is available to U.S. and Canadian residents and must be purchased online by June 7, 2015. The offer's blackout window prohibits travel between December 26 and January 3.
Free Admission to National Parks
Enjoy free entry into any of the United States' 401 national parks. For 2015, the nine fee-free dates align with a few of the country's national holidays and key National Park Service anniversaries: Martin Luther King, Jr. Day (January 19), Presidents' Day weekend (February 14–16), National Park Week's opening weekend (April 18 and 19), the National Park Service's 99th birthday (August 25), National Public Lands Day (September 26), and Veterans Day (November 11).
Additionally, admission to federal recreation sites, including national parks, forests, grasslands, wildlife refuges, and other federal lands (more than 2,000 in all), is free to current military personnel and their families and to those with permanent disabilities.
Kids Ski Free
Kids have a way of sucking the life out of their parents' wallets, so whenever the word "free" pops up, parents take notice. Get them started early, mom and dad, because mountains right and left throughout the nation have "Kids Ski Free" promotions.
Park City's Children Ski Free deal is one of note. Seven resorts list varying offers: For example, the Park City Mountain Resort allows kids six and under to ski for free, and tweens receive reduced rates. Every little bit helps.
Free Ground Transport
If you're not yet on the Uber bandwagon, simply knowing someone who is may net you $30 in Uber credit. And by sharing the referral code, you can get your friends the same bonus credit.
Free International Calls
Don't bother getting an international calling plan when traveling abroad. Instead, make fee-free phone calls via a Wi-Fi connection. Google Voice, Skype, and even Facebook's Video Calling are all free whenever connected; and don't forget your iPhone's FaceTime feature, which works like a Skype session.
T-Mobile is another good option for travelers, as data and messaging back home is free from more than 120 countries with the Simple Choice plan. Don't have T-Mobile? No problem, because apps like WhatsApp and HeyWire let you exchange messages with others who employ the free-to-download-and-use apps.
Pro tip: If you return from a trip to find you've accidentally racked up an exorbitant bill, immediately contact your mobile phone company and ask them to retroactively insert a calling plan with a starting date prior to your trip. The charges won't go away, but they'll be drastically reduced, and you can cancel the international-calls addendum from your plan a month later.
Free Bonus Miles and Points
Get a kickback from your spending by earning miles and points that can be redeemed for future flights, hotel stays, and rental cars. The "free travel" element of rewards cards may not be as rosy today as it once was, but there are still good offers to be found.
Of particular note are bonus-miles offers that appear everywhere during the end-of-year shopping season and at florists and chocolatiers around Valentine's Day and Mother's Day. During this bonus frenzy, earning potential can increase from about 1:1 to about 1:5 miles or points per dollar spent. Keep an eye on our ongoing "Miles and Points" coverage for up-to-the-minute bonus offers.
Free Stopovers
Squeeze in a mini vacay while en route to your final destination. Many carriers offer free stopovers in their hub cities—some for as long as several days. Among the many options: Icelandair offers free stopovers in Reykjavik, Turkish Airlines in Istanbul, Japan Airlines at both Tokyo airports and Osaka, and Copa Airlines in Panama City, Panama.
Free City Tours
Don't bemoan your luck the next time you have a lengthy layover. Instead, head to the airport information desk and inquire about complimentary city tours. Among the airports offering free city tours for passengers passing through are Singapore's Changi Airport; Tocumen International Airport in Panama City, Panama; Salt Lake City's International Airport; and Istanbul's Ataturk Airport.
These no-charge tours are brief enough that they won't interfere with your layover. Though the rules vary by airport, expect to show proof of a connecting flight with a minimum two-hour layover.
Credit Card Sign-Up Bonus
Hit the motherload of quick, free miles by enrolling with a co-branded airline credit card, especially during one of their increased sign-up bonus periods. A bounty of points can be had—often enough for free travel right out of the gate. A recent offer for Southwest Airlines' Rapid Rewards Premier Card yielded 50,000 points—enough for two round-trip domestic flights (sans taxes and fees) after spending $2,000 within three months.
Free Checked Bags
With recent news of airlines cutting back on in-flight comfort and upping ancillary fees (*cough* JetBlue *cough*), it seems like the most elusive item for a traveler is free checked bags. Of course, you can book a flight with Southwest, which still checks two bags for free, to save up to $120 on round-trip flights. But you can also receive free checked bags, not to mention the occasional complimentary or reduced-rate drink, when you flash a co-branded airline credit card; many airlines still give these free perks to cardholders.
Read the original story: 10 (Almost) Free Travel Deals, 2014 Edition by Patricia Magaña, who is a regular contributor to SmarterTravel.
You Might Also Like:
PHOTO GALLERY
15 Ways To Save On Eating Out