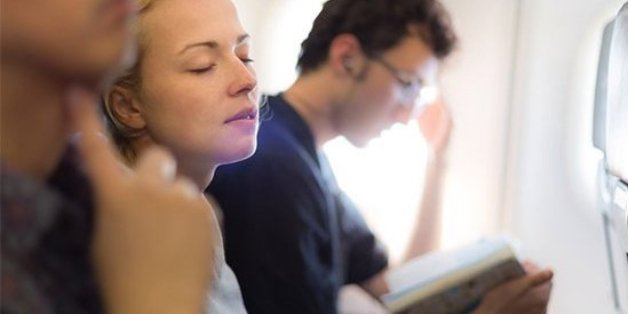 When boarding a plane, you have the purest of intentions: You're going to use this rare empty stretch of time to catch up on much-needed sleep. You'll land at your destination bright-eyed, bushy-tailed, and ready to take on the world!
But things aren't ever that simple, are they? In reality, you end up doing all the things that keep you from floating into dreamland. By the time you deplane, you're tired, disheveled, and your carefully planned trip is off to a shaky start.
To prevent thwarting yet another vacation or business meeting because you're overtired, figure out what you're doing that's making it difficult to sleep -- and cut it out. Whether your goal is to squeeze in a catnap during a quick commuter flight or a half dozen REM cycles on a red-eye, these are all the ways you might be sabotaging your mile-high shuteye.
PHOTO GALLERY
10 Ways You're Sabotaging Your Ability to Sleep on a Plane
You Might Also Like:
10 Free Things You Can Get at Airports
How to Get a Refund on a Nonrefundable Flight
10 Tricks to Make Coach Class Comfier,/ul>

Read the original story: 10 Ways You're Sabotaging Your Ability to Sleep on a Plane by Avital Andrews, who is a contributor to SmarterTravel.
BEFORE YOU GO
PHOTO GALLERY
Best Airlines In North America 2014)