When I visited Germany, the authentic pretzels served with every meal were my absolute favorite. Pretzel buns, though, are much more functional and great for snacking or sandwiches. You can make them for parties or on a Sunday afternoon and enjoy them with cheese, stone ground mustard, or your favorite deli meats. Nothing beats a hot, fresh pretzel bun from the oven whether it's the middle of a scorching summer or the beginning of a frigid winter. For another great bread recipe, try the French bread recipe.
Prep Time: 3 hrs
Cook Time: 25 min
Total Time: 3 hrs 25 min
Servings: 10 large-sized buns
Recipe Category: Snack/Appetizer
Recipe Cuisine: German, Snack Food
Ingredients:
3 cups lukewarm (100 degrees) water
1 TB (Tablespoon) granulated yeast
1 TB Kosher salt
2 TB sugar or malt powder
6 ½ cups bread flour
Whole wheat flour for dusting
4 quarts water
1/8 cup of baking soda
1 TB sugar
Kosher or coarse cracked salt for topping
1 cup hot water

Bake it:
Mix the yeast, salt, water, and sugar (or malt powder) in a food container or 6-quart bowl or your mixer's bowl.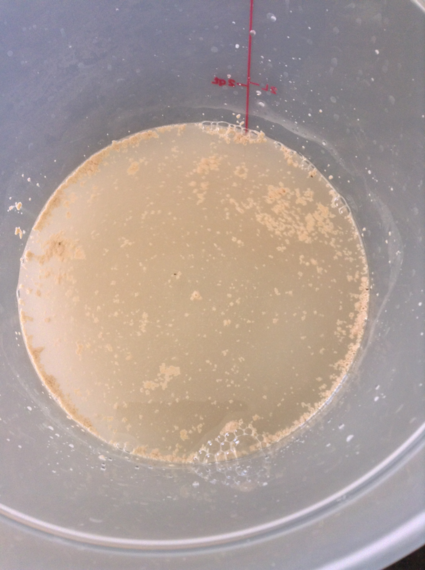 Mix in the flour without kneading with a wooden spoon or Danish dough whisk or the dough hook mixer attachment (Be careful not to over mix the dough here. You just want to make sure the dough doesn't have any dry spots and is slightly sticky.)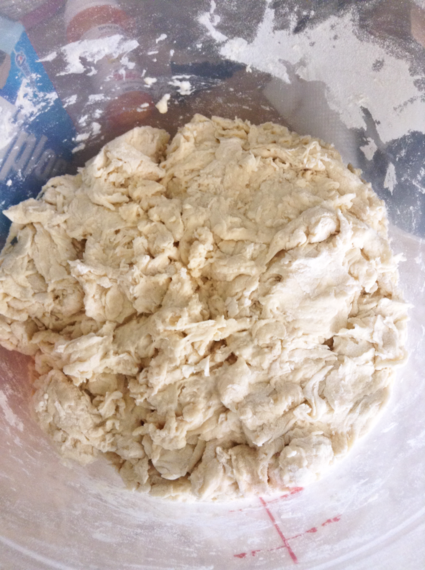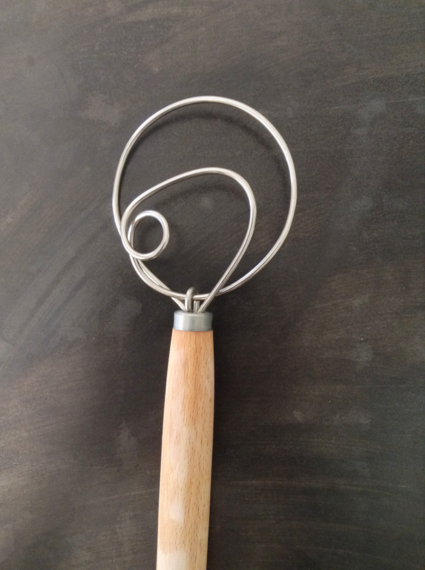 Cover the dough with the lid or some plastic wrap but leave it open slightly to vent the gasses (If you're using a food container, open the vents or don't seal the container all the way).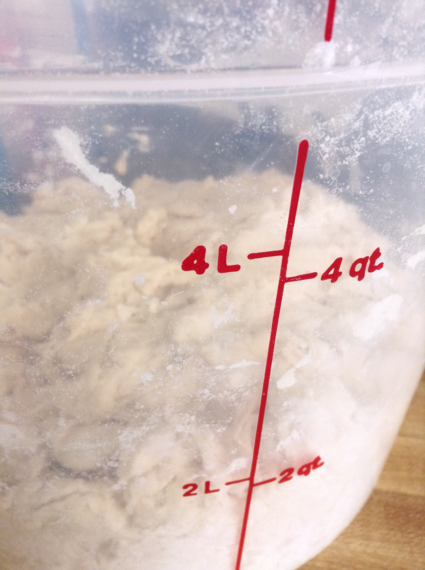 Allow the dough to rise at room temperature for 2 hours.
After the dough has risen to about double its size, cut off a piece of dough about the size of a grapefruit and dust it with whole wheat flour and create a ball.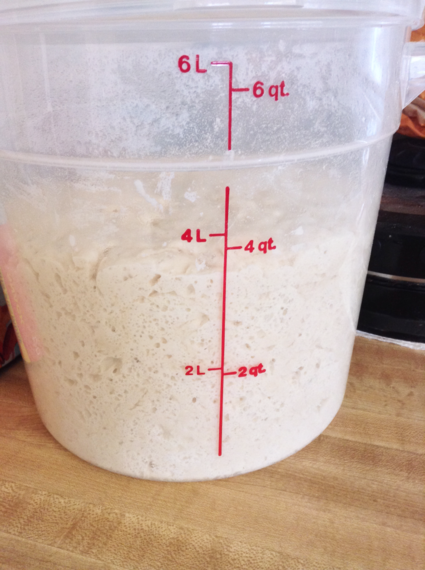 Place the ball of dough on a dusted pizza peel to rise.
Take the rest of the dough and repeat the same process as the first (grapefruit-sized piece of dough, dust with flour, mold into ball, place on pizza peel to rise).
*I made pretzel buns that are ideally sized for burgers, sandwiches, and grilled cheese. If you want to make smaller pretzel buns, take a one pound piece of dough and divide it into 8 pieces for small buns. Continue dividing one pound dough balls into 8 pieces until you have the amount of buns you want.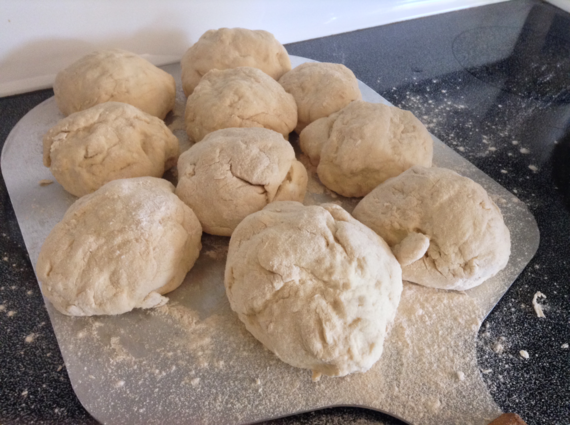 Allow the dough buns to rest for 20 minutes.
While the dough is resting, preheat the oven to 450.
Get a large stockpot and fill it with the 4 quarts of water.
When the water is boiling, add the baking soda, and sugar.
Reduce the water mixture to a simmer.
When the dough is done resting, place the buns one at a time into the simmering water mixture for 30 seconds per side (make sure to flip so that both sides are boiled).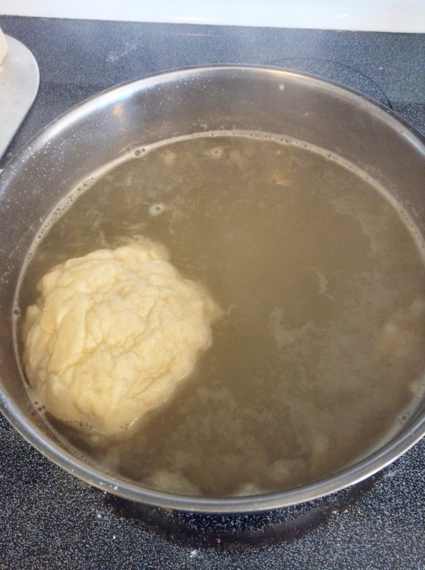 Use a slotted spoon to remove the buns from the boiling water mixture and place them onto a plate covered in a few paper towels that have been dusted with flour to soak up the excess water mixture.
Prepare a baking pan by brushing it with butter or covering it in cooking spray and place all of the buns on the pan about 2 inches apart from each other.
Sprinkle the buns with the Kosher or coarse salt and place into the oven for 25 min. You'll want to make sure you have a broiler tray in the oven with about 1 cup of hot water to provide the buns with moisture.
Remove the buns from the oven when they're perfectly golden brown.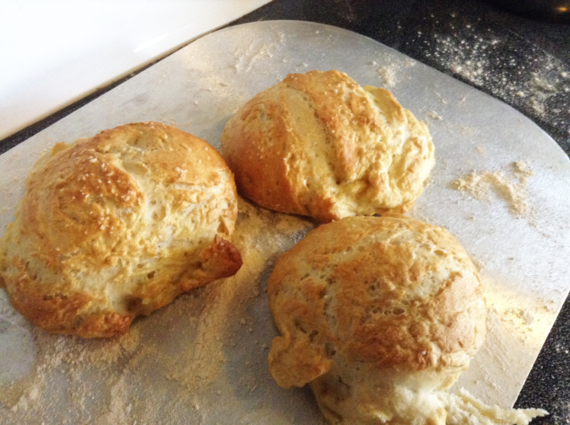 Prepare a sandwich, grilled cheese, or burger with your tantalizing pretzel bun or enjoy a smaller pretzel bun as a snack with some stone ground mustard. If you are looking for an unbeatable sandwich, put pulled pork in the middle of an oven fresh bun and add in some cheese.