One of our bloggers was on the ground at Popeye's HQ last week to cover the announcement that the fast-food chicken chain is partnering with the famous New Orleans/Cajun food producer, Zatarain's, in business since 1889, for a new menu item.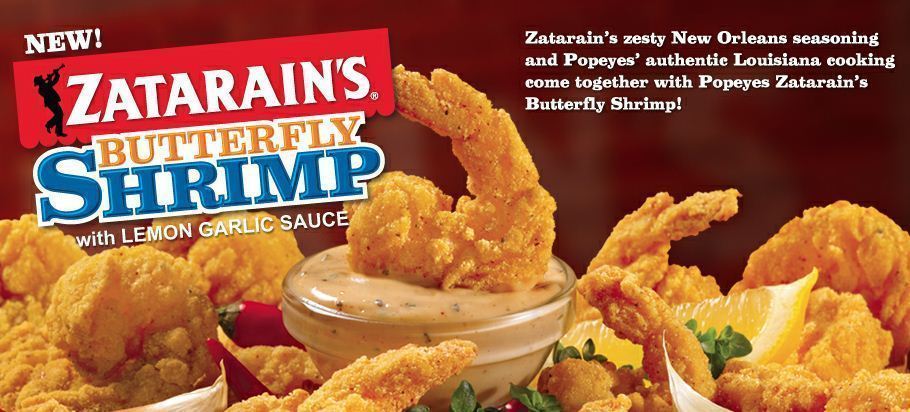 Here's a basket of the new product, being tasted at Popeyes HQ by one of our bloggers for the first time: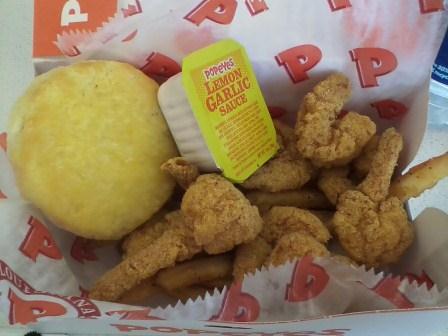 So how was it? The shrimp were delicious -- if you like more breading than shrimp in your breaded shrimp. Now that's not to say the breading was not phenomenal. Crunchy, lemony, onion-and-garlicky... but it kind of swept the shrimp taste under the rug.
The other star of the box was the lemon garlic sauce: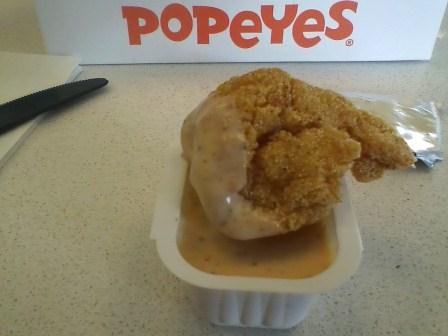 It's an aioli-style sauce with lemon, garlic, onion, bell pepper and parsley and went perfectly with the shrimp.
The new Zatarain's Butterfly Shrimp Box will contain eight butterfly shrimp, a buttermilk biscuit, fries and lemon garlic sauce for $4.99 and will be available from June 25th until late July.
Original post & coverage by Sam.