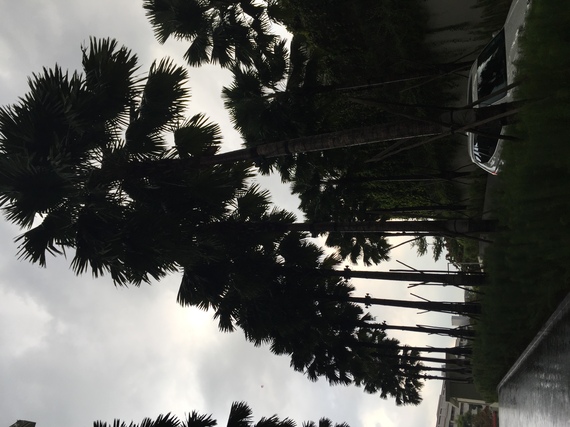 Our Thoughts Are Like Wild Animals
One Sees Upon The Trail
Some Come As Fast As Cheetahs
Some Come As Slow As Snails ...
Yet All Are So Unique
So Subtle And Sublime
So Hard To Ever Notice
Them Entering Our Minds ...
With Anger And Anxiety
With Sadness And Much Grief
They Make Us Do And Say Things
No Chance To Turn A Leaf ...
No Chance To Catch A Breather
To Pace Ourselves And Rest
They Keep On Pushing Forward
They Put Us To The Test ...
For All These Different Players
Regardless Of Their Size
Hold Individual 'Power'
The Element Of Surprise ...
And When They Do Approach Us
Without A Watchful Mind
We Tend To Lose Our Footing
We Tend To Fall Behind ...
We Lose Our Inner Cool
Our Calm And Peaceful State
Allowing Them To Enter
Controlling Our Fate ...
Yet If We Could Be Mindful
Just Stare Them In The Eye
They Soon Would Come To Realise
We See Through Their Disguise ...
Then We Would Have That 'Power'
No Longer To Be Fooled
And All These Vast Emotions
Could Finally Be Schooled 😌!
___________________________________
Soe Moe Lwin
11:54 pm
22/11/2016
I Dedicate This Poem To
Oxford Sayadaw
Venerable Khammai Dhammasami
For His 52nd Birthday 🎂🌷...
May Sayadaw
Live A Long, Happy And Healthy Life
Spreading His Wisdom And Metta
For All The World
To Share And Grow ✨!