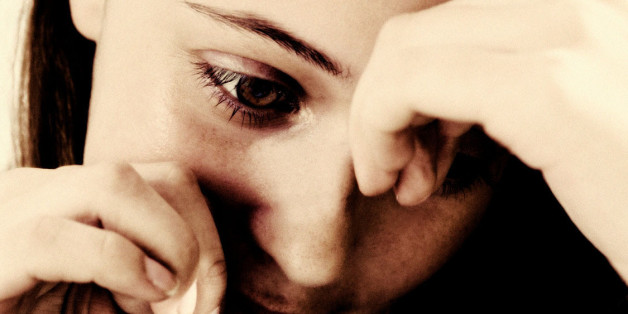 Forty-four percent of reported sexual assaults take place before the victim is 18. One in three-to-four girls, and one in five-to-seven boys are sexually abused prior to leaving high school.
And yet, secondary schools -- by which I mean parents, teachers, coaches, administrators, supervisors, boards, PTAs -- remain woefully unprepared and irresponsibly reluctant to act on this information. That reluctance is significantly to blame for the current debacle of college sexual assaults.
Due to a catalytic Title IX movement led by student activists, media has had to report on rapes in college in unprecedented ways. The stories that make the news tell us far more about media and high schools than they do about colleges themselves. And what they tell us is almost uniformly bad. The only logical place for the Title IX movement to go, if the goal is to address college sexual assault, is primary and secondary education.
For example, last week, three students were arrested for participating in a now much publicized, videotaped gang rape of an unconscious woman on a Pensacola beach.  Hundreds watched and didn't lift a finger to help her. Extensive national coverage of this rape starkly compares with another, which took place at Vanderbilt University, also caught on tape. In January, two former students were found guilty of raping an unconscious woman, and two more face trial. In that case, the men carried the victim into their dorm, assaulted her, photographed her and urinated on her. Chances are you didn't hear about Vanderbilt since, at the same time, media was so disproportionately focused on finding inaccuracies in the Rolling Stone UVa gang-rape article.
In both cases, several men, barely out of high school, participated in the brutality and similarly aged bystanders did nothing to stop what was going on. High schools are filled with stories like these that don't make the national news.
Hence my disregard for people so eager to point out America's Rape Exceptionalism. These, which I more or less randomly selected, don't begin to skim the surface. This is the most underreported crime in the nation, and clearly rape doesn't spontaneously start when people get high school diplomas.
High school communities seem ignorant to the fact that Title IX applies to them. That may be because while children are involved, rape-tolerant and prone adults are implicated in ways that undermine social norms and adult authority.
The cases above are inseparable from those involving athletic hazing, which frequently traditionally incorporate the sexual assault of boys and men as a feminizing degradation, something tolerated in athletic department for decades. Similarly, coaches, religious leaders and teachers are frequently implicated in sexual assaults on minors. Lastly, the thing absolutely everyone wants to avoid like the plague... the overwhelming number of assaults, as Mia Fontaine pointed out in a 2013 Atlantic article, happen within families. Reported numbers, notoriously low, show that that one in five girls and one in 20 boys is assaulted by someone in their home.
According to the National Center for Victims of Crime: "Children who had an experience of rape or attempted rape in their adolescent years were 13.7 times more likely to experience rape or attempted rape in their first year of college." However, actual rapes on campuses are the tip of the iceberg. Childhood assault is correlated with higher incidences of a wide array of harms and risky behaviors, including psychological and physical traumas, and increased vulnerability to secondary assaults. Sixty-three percent of women who had suffered sexual abuse by a family member also reported a rape or attempted rape after the age of 14. Young men who were abused as children, as likely as women are to experience anger, anxiety, fear, self-blame, shame, depression, are twice as likely to have unprotected sex, five times as likely to be involved in a teen pregnancy, and three times more likely to have multiple sexual partners. These are victims, but what about perpetrators who are peers?
According to a 2013 study one in ten people between the ages of 14-21 has already committed an act of sexual violence. Eighty percent of people who reported experiencing violence were girls -- 18 percent were boys and five percent were transgender youth. Boys were much more likely to say they'd been perpetrators or to have been reported as perpetrators, regardless of the gender of the victim. Three quarters of those who said that they used coercion or physical pressure specifically targeted someone they knew or were already in a relationship with. Of those, 15 percent said they used alcohol as a tool. The most likely to have assaulted were more affluent, white boys with higher than average consumption of pornography, which is so ubiquitous that childhood exposure to pornography is now considered a normative experience.
Earlier this year, I participated in Berkeley's National Conference on Campus Sexual Assault & Violence, attended by more than 400 college administrators, counselors and people responsible for Title IX enforcement. The conference confirmed four things:
1)    College is way too late to address these issues.
2)    Adults -- parents, teachers, coaches, counselors -- need to stop talking, give teenagers spaces to discuss these issues, and listen to what they are saying to them.
3)    Most people currently tasked with keeping students safe on campus are neither sufficiently informed, nor prepared when it comes to understanding gender, media, sexuality, sexual assault and power.
4)    This work requires investments of time, money and other resources that institutions seem still unwilling to make.
"High schools are basically where colleges were like 15 years ago -- in the Dark Ages," said Colby Bruno, senior legal counsel at the Victim Rights Law Center, in an Al-Jazeera investigative report.
Just discussing the gendered dynamics and double standards of slut shaming seems to paralyze many adults responsible for children's heath, safety and well-being. Katie Cappiello, one of the founders and directors, along with Meg McInerney, of The Arts Effect NYC, sees this every day. She is co-author of SLUT: The Play, which traces the experiences of a 16-year-old girl following her sexual assaulted by three friends. Conceived and produced by Cappiello and McInerney, the play, which teenagers perform, engages school communities in open discussions about sex, gender, sexual coercion and violence.
"School needs to be a safe place. And how can it be a safe place if discussion about things like slut bashing, street harassment, revenge porn, and rape is 'off limits' and 'inappropriate,'" says Cappiello. She recently shared an illustration of the problem provided by one of her students. The incident, which took place during Halloween, involved a group of 11th grade boys dressed up as a "SLUT Patrol" at school. Among other things, they blew whistles at girls they decided were "sluts." The principal told them they were being "inappropriate" and had them remove their costumes. The principal did not talk to them about why a "slut patrol" was degrading to their female peers. To kids, she added, the word "inappropriate" signals that adults are too worried to address the issue at hand.
Talking to kids, Cappiello points out, means admitting that most teenagers are engaging in some form of sexual activity. Kids aren't just engaging in sexual activity. They are often engaging in coercive, damaging and criminal activity without understanding it as such.
I understand that it makes parents and teachers uncomfortable and afraid, but imagine what it must feel like to be a 15-year-old who was just assaulted at a house party by a classmate and doesn't know what to do or where to turn.

Students need administrators to lead, and demonstrate that they are ready for this conversation and there for students. We need fearless leadership on these issues. Students will thank you...and, in the end, so will the parents. Sadly, the need to manage community politics continues often to supersed the health and safety needs of students.
This is the norm, not the exception. At the end of last year, high school girls at the National Cathedral School in Washington, D.C. created a Google doc detailing "unwanted sexual advances," primarily involving their male peers at a brother school, St. Albans. The girls, in part hoping to engage boys in a better conversation about these topics, wrote about specific acts of sexual harassment, coercion and sexual violence. I have spoken to more than a dozen people, students and parents, involved in this episode, all of which agreed independently that these schools have left them sorely disappointed.
"This is not the first video we've recovered. It's not the second video. It's not the third video. There's a number of videos we've recovered with things similar to this," Pensacola's Bay County Sheriff Frank McKeithen told CNN. "I can only imagine how many things we haven't recovered." If you are wondering what they're missing, all you have to do is set up a Google alert.
The truth is, as awful as each video is, their circulation exploitative they do one thing: Make it impossible for anyone to say the girl was lying, she really did want to have sex with six boys. In November, six teenage boys in Winter Springs, Florida, were arrested for gang-raping a girl who had the presence of mind to record what was happening to her. Two girls sexually assaulted by a teacher, who plead guilty, just a few miles away didn't. One of them is currently suing Maryland's Mountain Ridge High School whose principal, allegedly told several times about the teacher's behavior, took no action. "Apples and oranges," only if you take the perspective of perpetrators and ignore the ways in which boys and girls learn to think about entitlements to rape.
Two weeks ago, I attended the Conference on Gender-Based Harassment and Violence for secondary schools. I was involved in organizing the meeting, which was conceived as a way to start a broader conversation about how primary and secondary schools can educate children in ways that prevent sexual assault. One of the goals of our meeting was to connect the issue of rape to larger ones of gender equity. The final session of the day was a panel of eight high school and college students who urgently stressed the need for regular comprehensive sex ed and curricula that incorporated richer, more diverse and feminist perspectives.
Adults who genuinely care need to step up their game.