Operating on the cutting edge of innovation demands a continuous reinvention of oneself. At the Hanyang University Graduate School of Technology and Innovation Management, located in Seoul, South Korea, top professionals from leading Korean firms do this by combining innovation and design research. Concurrent with their already cramped work schedule, they still make time to study a Management of Technologies course offered there -- all this to acquire the knowledge, skills and experience in managing and leading innovative design projects by applying design quantification combined with the best industry practices in design consulting.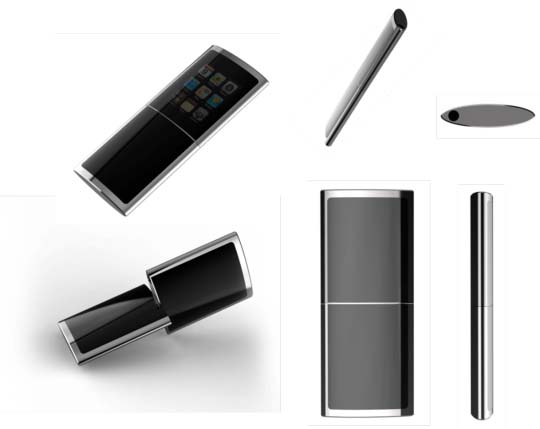 This spring, 20 students on eight teams challenged their paradigms by walking in the shoes of their U.S. competitors for 15 weeks. They set out to understand external competition by developing the next generation business opportunities and product concepts for Apple Corporation and Fisker Automotive. By immersing themselves in the culture of these design driven firms, the teams practiced how to apply design as a competitive advantage.
Following a scientific and rigorous methodology, they first studied the foreign firms, then, conducted user need research and searched for technology opportunities. Armed with a new understanding of western firms, they established their strategic environment while answering the questions: Who are these firms? What do their customers want and how can these firms create and capture value?
Morphing into design thinkers, they then formulated business strategies and business models, translating these into inspiring and actionable design briefs. To truly understand development teams, they developed, detailed and refined the product concept before finally pitching their business opportunities to a jury of academic and industry professionals.
Balancing collaboration and competition, the teams shared their experience and insights with the rest of the class, while competing for presenting the best business opportunity. This past term, Yong June Choi and Dong Hyun Lee were selected, by their peers, as creators of the best business opportunity for Apple Corporation.
They proposed a new smartphone combining gesture tracking and image projection in a sleek, user-friendly device. This concept would enable users to use their smartphone to project and interact with large screen movies.
It is one thing to learn how to execute design superbly; however, continuously reinventing oneself is a different matter, and so, to identify opportunities for improvement, the innovation teams' performance was monitored for the duration of the project.
Changes of risk perception, preferences, and decision-making, design reasoning and stories were all recorded following Stanford Center for Design Research design quantification and design research practices. At projects end, relationships between team beliefs, attitudes and behaviors could be linked to the quality of the final concept delivery.
Strategic understanding and risk-management were shown to be key to success and revealed that design teams who conducted superior strategic planning enhanced performance of subsequent implementation by reducing intuition biases throughout the design process.
Korean professionals were found to be as risk willing as Europeans; however they tend to favor technology risk over market risk. Combined with enhanced design understanding, this provides them with a unique position when developing breakthrough innovations.
Design can be learned, knowledge of technology development can be acquired, however managing, and especially leading, innovation requires one to dig deeper and draw value from one's unique culture. In this regard, Koreans are second to none and it will be interesting to see how they apply thousands of years of cultural history to enrich the world of design, technology and innovation management.