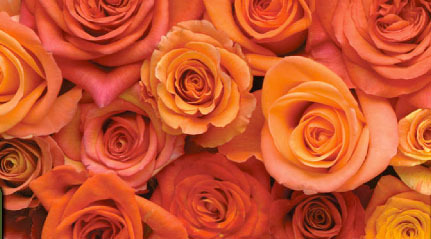 Once in a while someone enters our world that makes us feel especially loved. Everyone feels blessed by their presence and their love provides the glue that makes families and friends unite, colleagues gather and whole communities rally around common goals. Such a one is my sister-in-law, Sophie.
Sophie grew up on a small farm in Southern Michigan, together with her three sisters. Their father, Stanislaw Wojcik came over from Poland in the late 1920's, learning English as fast as possible. Shortly thereafter, he married Helen, a first generation Polish-American and worked hard for many years in the steel mills of Gary, Indiana to save enough money to buy some farmland in Southern Michigan. As one might imagine, their new life in America was no walk in the park. First came the Great Depression and then World War II, so a chicken in every pot was hard to come by. Stanislaw and Helen had to be very creative to feed their growing family of four little girls.
The four little sisters worked on the farm from morning to night, milking cows, feeding the animals and tilling the land with their father, while attending the small local school. Any money for clothes, shoes and school supplies came from babysitting and house cleaning in the tiny, nearby community of Jones. Poverty and hard work was no stranger to them.
Sophie married her high school sweetheart shortly after graduation and together, they took over the family farm and raised four wonderful children. Post war times were a bit more prosperous but life can be unpredictably cruel. One afternoon, while her younger son, Kenny, was pitching in a baseball game, a single bolt of lightning struck literally out of the clear blue and Kenny, at age nineteen, died instantly. How does a mother cope with a near impossible event like this? It was a devastating turning point yet, instead of walking deeper into despair, Sophie chose to strengthen her spiritual bond with Jesus and opened her heart to help others who were also experiencing deep pain and sadness.
Sophie's farm kitchen was always open to all and no one ever left there without a home cooked meal, a good talk and a hug. One could always call 1-800-Sophie when they were feeling down and in need of a loving presence and a kind word.
Great joy was found in time spent with her Awana Youth Group and the Jones Rough Riders 4-H Club, touching the hearts of multiple generations and helping them to experience the embodied love of Jesus through her enthusiastic attitude and selfless example.
Last Sunday evening, Sophie passed over at the age of seventy-seven, with her farmhouse full of family and friends wanting to be with her in those final hours. Like the Velveteen Rabbit, she was so well loved that she became slightly frayed around the edges from the many hugs received.
Now, there is a fresh breeze of Sophie's loving spirit inhabiting us and reaching out into the world around us. Her legacy of joyful service and unconditional love lives on in us all and while she is sorely missed, she will never be forgotten.
The fortunate among us may still have the gift of a loving spirit like Sophie in their midst. She might be a grandmother, mother, sister, aunt, wife or girlfriend. We take a moment now to honor those precious ones and create a heartfelt intention to pay their love forward.