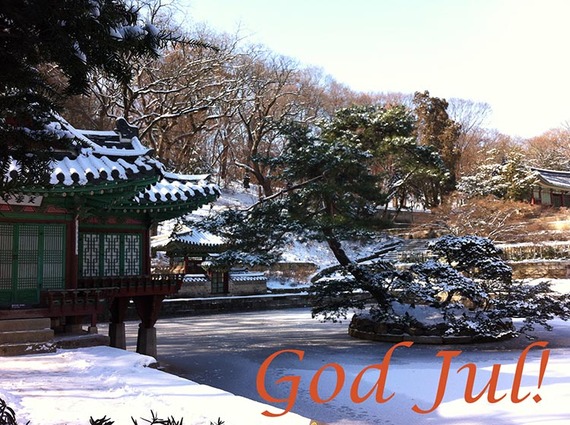 When I was a boy, there was nothing as disappointing as getting soft Christmas presents. You knew straight away from feeling them that this was not going to be LEGO, a cowboy belt with six-shooters or an assembly set of a Hurricane Hunters airplane. Now there is certainly nothing better than getting smart warm socks, a stylish sweater or a fancy necktie, but, this led me to the question of what designers might want for their Christmas presents?
Once we put the question out there, eighty designers shared their wish list with us. On top of the list, was a new fully loaded (Adobe Suit, fonts, Microsoft Office) top of the line PowerBook or MacPro, digital sketchpad (some settling for markers, pens and pads of paper), a high-end camera and iPhone or an Xbox One. Other favorites were peace on earth, a week with a super model, a billion dollars (some settling for a million dollars) a vacation or simply a job.
Well aware that the framing of the question may have influenced the wish list; I could not help wondering about the fact that most wanted job-related gifts. Do accountants wish for the newest spreadsheet, an engineer for the latest caliper and a soldier for the latest gun or are designers just uniquely married to their professions?
Also, the list contained few innovative gift ideas. Lets face it; we have all heard people wishing for an Xbox, a super model and peace on earth (not necessarily in that order). I have found that the older I get, the more difficult it has become to answer the question: "What do you want for Christmas?" With our Western world's enormous prosperity, we are simply used to just buying whatever we want, when we want it. Instant gratification has made walking around for a year and wishing for something a thing of the past.
Christmas, Noel, Jul, the Holidays, Hanukah, the December days of the 24th, 25th and 26th are a time of tradition and a time for families to get together and enjoy some quality time together. However, would not a little surprising innovativeness be refreshing? The latest upgrade to Christmas was the introduction of the Christmas tree, which was introduced in the 1800's in Germany. Imagine how amazing it was for children and adults alike to gaze though a lighted window to see their first Christmas tree? Would it not be inspiring to experience Christmas in this way again?
Leaning back and dreaming a bit about my own Christmas list, I imagine the perfect two weeks vacation to the South of France, traveling in mid May, with my significant favorite, motoring in a red Ferrari 365 GTS/4 with black leather interior and driving from Avignon to Nimes, Arles, Aix-en-Provence, Cannes, Nice and ending up in Monaco. The route would include small country roads and Route Nationale, staying at old exclusive hotels and dining at intimate, off the track restaurants while visiting Roman ruins, art galleries, museums and doing a lot of shopping. Now who says designers are difficult people to find gifts for?