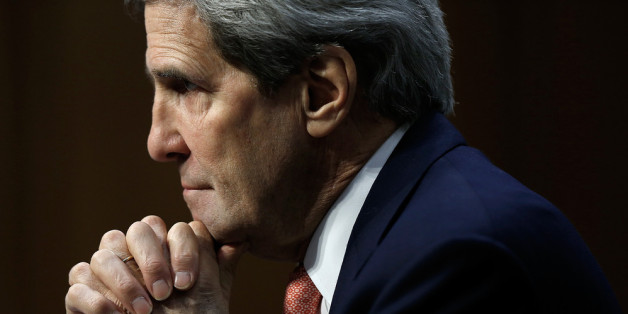 In an unusual development, Secretary of State John Kerry has been seen going door to door offering to broker peace deals for anyone who is interested.
"He just showed up at my house the other day and wouldn't leave," says Gladys Turnbell of Omaha, Nebraska. "I finally let him establish a preliminary agreement between me and my brother Rick, whom I hadn't spoken to in a few days. I didn't have the heart to tell Mr. Kerry that Rick was on vacation and didn't bring his phone."
Political insiders say Kerry has taken these drastic measures in an attempt to bolster his spotty foreign policy record and achieve any kind of lasting deal. A recent late-night commercial features Kerry telling viewers, "I'll make peace for you!" with repeated threats of sanctions and reality checks, followed by a disclaimer that limits his services to people who do not live in Russia, the Ukraine, Syria, Israel, Africa, North Korea, the Middle East, Eastern Europe or Europe.
"He looked so sad and dejected when I saw him sleeping on my front lawn," said Rufus Fallapool of Bog Walk, Jamaica. "I let him negotiate a temporary truce aimed at easing tensions between my two boys and then gave him some lemonade and Mint Milanos."
The truce, known as the Pepperidge Farm Accord, was hailed by the Obama administration as a major diplomatic victory which will raise the United States' standing back to seventh or eighth in the world.