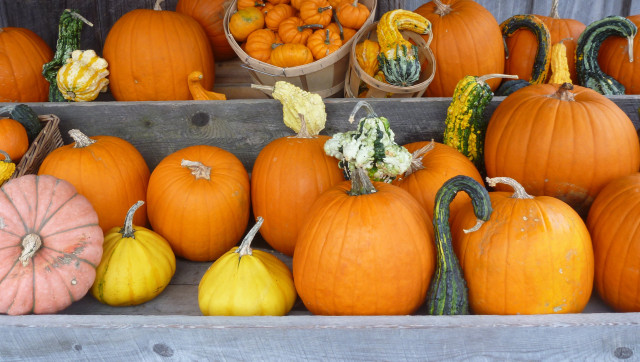 After decades of appearing in pumpkin patches to the delight of children around the world, the Great Pumpkin has decided to call it quits. Halloween spokesperson Irwin Linamint saluted the beloved icon, noting, "It's no trick and it's certainly no treat to announce this. The Great Pumpkin has honorably represented Halloween throughout his life but wishes to retire and spend more time with his pumpkin family."
However, close friends of the Great Pumpkin reveal a much different story, indicating how he was forced into an early retirement after years of unsuccessfully battling Halloween bureaucracy. "He was simply tired of all the bullshit," says Mordor, a Des Moines warlock who described the Great Pumpkin's frustration with rampant greed, outsourcing, toy and candy manipulation, offshore accounts in Transylvania, lawsuits brought by anti-violence groups against jack-o-lantern carvers, and raiding retirement accounts to pay for lavish corporate séances.
Holiday insiders report the Great Pumpkin was also increasingly frustrated at Halloween executives' attempts to change his image, by forcing him to adopt a greener hue that would appeal to environmentally conscious parents, and demanding he slim down to a squash-like shape. "A thin Great Pumpkin?" asks Mordor. "Hey, how about an Easter Bunny who passes out tofu, bananas, and flax seeds instead of eggs? No thanks."
Many are shocked and saddened by the Great Pumpkin's retirement, like Halloween enthusiast Linus van Pelt who yelled "Good grief!" upon hearing the news and then disconsolately sighed. Linamint assures children that the season will go on as always but true believers can't imagine it will ever be the same. "I can't stand it," said van Pelt, as he sat in a particularly sincere pumpkin patch. "I just can't stand it."