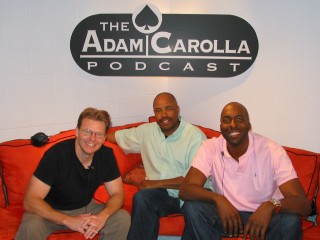 With the 2010 NFL Draft approaching, Veteran Sports NFL / NBA Agent Jerome Stanley sits down with John Salley & Kevin Hench to talk about the stress of Draft Day for players and how some agents make promises they can never deliver.
Jerome specifically recalls how he prepared NFL Superstar Chad OchoCinco for his 2001 Draft day.
Get the scoop on everything sports by subscribing to the Spider & The Henchman Podcast now!