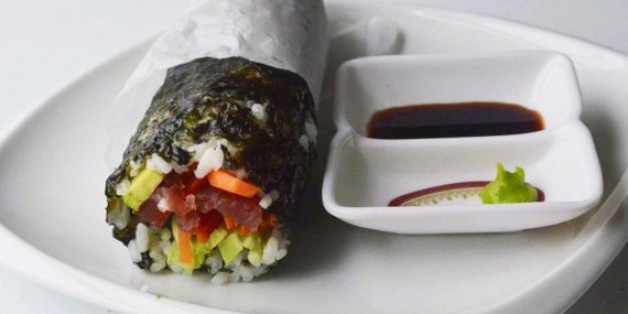 Hybrid foods have exploded in popularity in the past few years: cronuts, the ramen burger, and Doritos Locos Tacos. In fact, we even declared hybrid foods as one of seven food trends we're excited to leave in 2014, but we'd happily make an exception for the sushi burrito any day.
The sushi burrito is part sushi, part burrito and all parts delicious. The official Sushirrito is only available in San Francisco, but if you don't live near San Fran, you can easily enjoy this creation at home by making it yourself. It's healthy, quick (15 minutes tops!) and requires no cooking -- only assembly.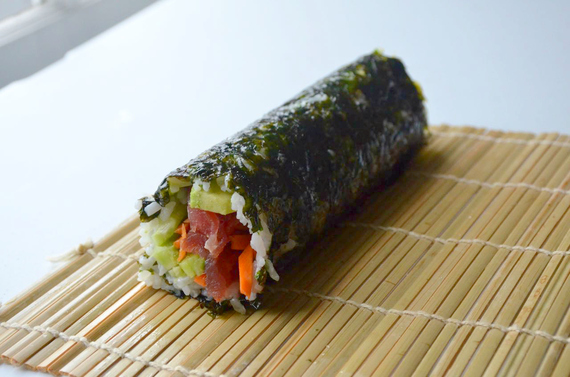 Prep Time: 15 minutes
Cook Time: 0 minutes
Total Time: 15 minutes
Servings: 1
Ingredients:
1 nori sheet
1/4 cup cooked rice, cooled to room temperature
1/4 avocado
1/8-lb sushi-grade salmon (you can substitute imitation crab or tofu)
1/4 cup cucumber
1/4 cup carrots
1 splash rice vinegar
1 teaspoon sugar
1 pinch salt
1 small bowl warm water
Get the full recipe here.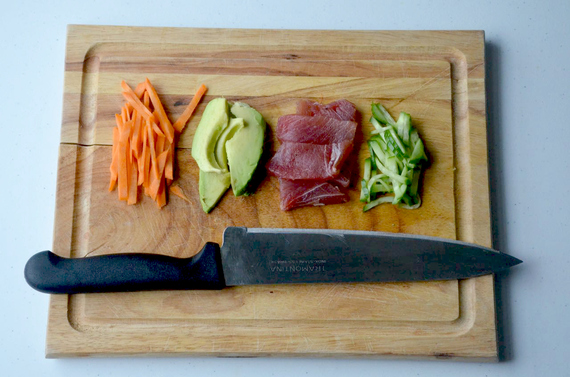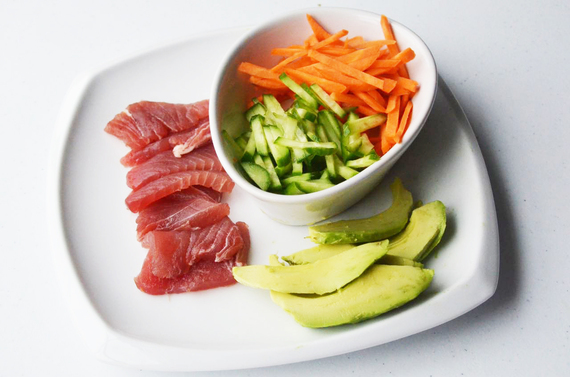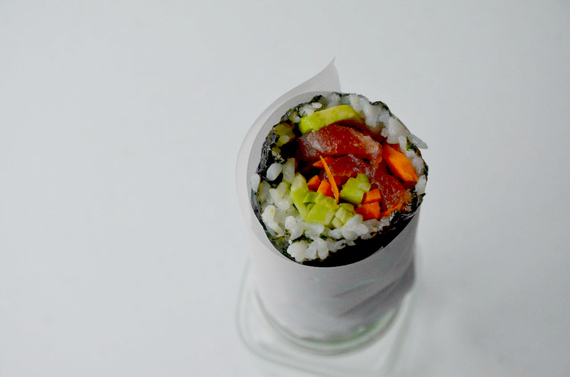 Original post by Lily Lou on Spoon University. Photos by Lily Lou.