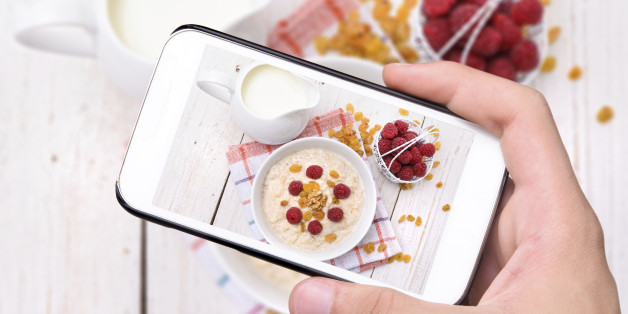 We just wrapped our first ever Battle of the Instagrammers competition where 5 of our favorite foodstagrammers duked it out to be named the inaugural winner. For the week of May 25th, we uploaded 1 photo per day to our Instagram account and the photo that received the most likes by Saturday, May 30th at noon was crowned the winner. And the results are...
5th Place: Spencer Kastrinsky of @foodprnshare
Although he never takes his own food photos, Spencer could've fooled us with his Donut Cheeseburger Explosion courtesy of Shake Shack and Dunkin' Donuts. Hot and dangerous. And cheesy.
4th Place: Skyler Bouchard of @nycdining
With lots of personality and some Spoon experience under her belt, Skyler constructed Reese's Puff Peanut Butter Ice Cream Sandwiches, drizzled with lotz of Nutella. We don't hate it.
3rd Place: Justin Schuble of @dcfoodporn
As an artist, Justin took advantage of his refined eye and made this S'mores Waffle Stack from scratch. Did we mention the waffles are vegan and gluten free? Learn how to make this sight for sore eyes on Justin's website right here.
CLICK HERE TO SEE WHO WON THE BATTLE.
Original post by Spoon University.
For more, like Spoon University on Facebook.
Follow Spoon University on Twitter.
Also on HuffPost:
PHOTO GALLERY
Celebrity Instagram Food Porn