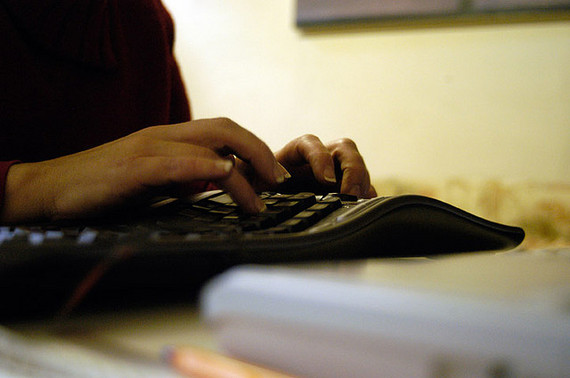 We're not too far from a world where Content represents the Brand.
Brands, therefore, are trying to develop good content, and engage audiences by getting them to read/view their branded content.
Here are 10 trends in content marketing that marketers should keep track of:
1. Quality: The online universe is full of crap. Producing quality content isn't easy, and it isn't cheap to do so. If you can invest in a high-end content strategy and engage people with it, you have a differentiated advantage. But it is extremely difficult to do. Imagine, you are running a mini New York Times. You have to churn out quality content that is relevant for your audience everyday. If you are a toothbrush brand, that may not be all that easy to do!
2. Targeting: Quality content that speaks to a specific segment is highly customizable, making micro-niches reachable. Your overall brand may have a broader target, but within the brand, there are many smaller niches that you cater to. Your content can be very specific, addressing small segments at a time. Google organic search will pick it up if your post is well tagged.
3. Talent: The media industry is imploding. There are tons of people out there with relevant media industry experience and talents who are out on the street. If you are serious about your content strategy, you need to build a team with a strong editor who can set the tone and manage a journalistic operation with a sure hand. A substandard team will produce crap.
4. Social Media: Social media is the primary amplifier of content. Your content strategy and social media strategy need to work together, complementing each other. To do well in social media, it helps tremendously to produce strong content. On the other hand, strong content, when amplified well through social media, creates a strong brand. We have a well-orchestrated policy such that all our blog content flows through our Twitter, Facebook, and LinkedIn channels.
5. Influencers: In the social media amplification domain, influencers play a gigantic role. Building relationships with influencers who trust your content and are willing to share, is a key aspect of content marketing. On the flip side, influencers who try to hold on to large follower bases, tend to also want good content to curate and share with their followers. I find email newsletters to be an excellent way to not only communicate with prospects, but also with influencers.
6. Multimedia and Interactive: Content is no longer just text. Images are popular. Video, slide presentations (for B-to-B, mainly), and also webinars have become excellent formats of engagement. We not only produce a blog, but also run a YouTube channel, and an online reality show of sorts.
7. Syndication: You may or may not be able to produce all your content in-house. It is important to build synergistic syndication relationships so that you can publish other people's content to fill the holes in your editorial calendars. Similarly, syndicating content out is also critical, to get access to synergistic channels with strong following.
8. Analytics: Currently, content marketing analytics haven't yet reached the level of sophistication that is needed. They will, however, improve in due course. The key thing to track is whether you are able to reach the right prospects, and the right influencers. Both are important.
9. Automation: Tools like Hootsuite make content marketing bearable. You can schedule Tweets and Facebook/LinkedIn updates periodically. Otherwise, you'd have to sit there and do all this manually, which is impossible to do at scale. One thing, however, I recommend against: using automation tools to create content. Terrible idea, and all you will produce is absolute and total crap.
10. Content Networks: Content marketing services are emerging in the same way that ad networks emerged. Taboola and Outbrain are two big content networks that brands use to amplify their content to a wider audience. Outbrain even allows small businesses to use their network in a self-service mode. And, of course, social networks like LinkedIn, Twitter, and Facebook have content amplification as well. In the same way that ad networks swept over online advertising, today, content networks are becoming a major force in online marketing. The basic premise is that people do not like to see blatant marketing messages, but they like to read good content. Media companies realize that, and are using these content networks to monetize their traffic through what has come to be known as native advertising. Sooner or later, content networks will be part of your content strategy.
Photo: Dee Teal/Flickr.