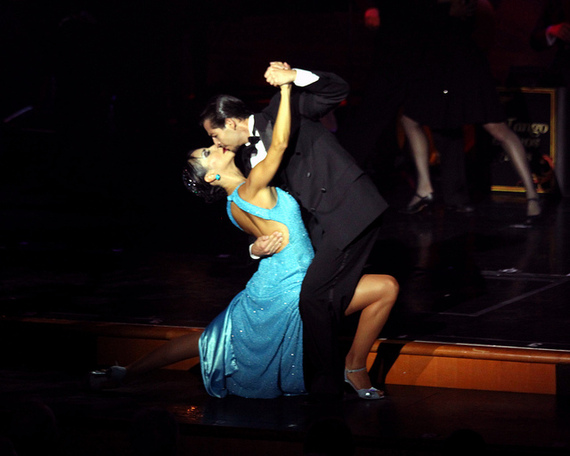 So far, we have only looked at American companies [Tableau, FireEye, RightNow, Palo Alto Networks, Kayak and SuccessFactors] in the Unicorn series.
There is a market of 500 million people - nearly 8.6% of the world's population - that the business media all too often neglects, serving up story after story on China and India. Forgotten is all of Latin America.
Between 2000 and 2007, the number of Internet users in Latin America grew from 18.1 million to 122.4 million, a compounded annual growth rate of 32% compared with only 12% in North America during the same period. Average penetration across Latin America was approximately 21.5%, compared to 71.4% for the US. Even with such low penetration, Latin America's Internet population represented close to 10% of the world's Internet users.
Fast forward to 2014, numbers have exploded, touching 300 million. Analysts forecast 393 million users in 2017.
Not surprisingly, Latin America is developing its own collection of Internet stars. One of those is a unicorn: MercadoLibre, which translates to "free market", is an online marketplace that facilitates the buying and selling of computers, electronics, photography equipment, household items, even cars. Stanford Business School graduate Marcos Galperin started it in 1999 in Buenos Aires, Argentina. MercadoLibre invited me to visit the company in the autumn of 2007 and advise them on strategy. What I learned impressed me.
Although MercadoLibre had a rocky start, the company is now delivering stellar results, with a market cap close to $5 billion. The moral of this story: It takes patience to build a great company, even in Internet time.
In its original incarnation, the company had a pure auction platform modeled after eBay. Galperin and friends, despite originally being from Argentina, weren't sure what the Latin American market would tolerate. Sitting around the Stanford University campus in sunny and wired California, they could not possibly have imagined that it would take so long for the Internet - let alone online auctions - to gain adoption in Latin America. Silicon Valley, after all, is a reality-distorting environment that makes us entrepreneurs extrapolate wildly!
Latin America had less than 3% Internet penetration in 1999, and already 40 companies were doing exactly the same thing as MercadoLibre. While MercadoLibre had some venture money and was developing software, they had to wait for customers to materialize. And during that Godot-like wait, many of their competitors went out of business.
Ironically, Galperin believes the dot-com crash actually helped MercadoLibre. "There was no more financing. We were lucky, because we were able to do our second round of financing just after the crash in May 2000, and we closed out a $46 million round." Other companies were short of cash, except for DeRemate, a direct competitor started by some Harvard University graduates. The funding crunch lasted for almost five years. "All of the smaller competitors died away. It helped us tremendously," Galperin recalls.
Even Mercado's backers were skittish and threatened to shut the company down and take back their money. Venture capitalists are not known for their patience. They tend to get really anxious when markets don't develop really quickly. Other entrepreneurs had their doubts, too. Luis Riviera, a native of Venezuela, who later became Chief Executive of Lyris, was asked to join MercadoLibre in 2002. He turned the company down, citing lack of market maturity in Latin America.
But gradually the market itself, once a dream, became a reality. Revenues started to materialize for MercadoLibre. "After the drought between 1999 and 2002, I believe we did $4 million in 2003, and $12 million in 2004. In 2006 we did $52 million," Galperin says. For the year ended Dec. 31, 2007, MercadoLibre's annual revenue increased by 63.5% to $85.1 million.
That was the year the company went public - in the midst of another financial crisis. "We were quite unlucky in that we did our road show in the middle of the subprime crisis," recalls Galperin. "The day we priced, the market broke 400 points. And the day our stock went live was the day the Fed, the European Central Bank and the Bank of Japan, all intervened in the markets and gave liquidity, which was something that had not happened since Sept. 11, 2001." Despite that, the stock performed well. [You can read my 2007 interview with Marcos Galperin about the early beginnings of the company here.]
MercadoLibre has become the No. 1 online marketplace for Latin America. It facilitates the buying and selling of merchandise in the same way eBay and Amazon do. Items range from computers, cameras and MP3 players to furniture and household items, even Toyotas. The business, unlike eBay's auction-based model, is primarily driven by fixed price transactions. In that sense, they are closer to Amazon. MercadoLibre also has an online payment offering a la Paypal called Mercado Pago, which is seeing good adoption and has huge potential to facilitate commerce in the Latin America market.
MercadoLibre has evolved into a strong brand that many people on the street recognize. Its team is well set and stable. Unlike Silicon Valley or other "hot" markets such as India or China, attrition is low, making it easier for the company to bank on the talent base that has been trained and matured on its clock.
Some of MercadoLibre's strength came from simply outliving its local competition. Language and culture, I believe, are substantial barriers to international competitors, as multinationals like Google and Yahoo! have discovered in China. (Even so, eBay had a 20% stake in MercadoLibre - a smart strategy for the US company.) The region does not have an active venture capital industry, so competition has continued to be limited. Those factors give MercadoLibre a nice, clean runway to build a dominant Latin American e-commerce business without a lot of interruption.
The moral of this story is that in an emerging market, if entrepreneurs can get in early, and get a group of deep pocket investors to back them with a very long term view, gigantic companies can be built. The same story is playing out with Flipkart in India, which we will discuss next in the Unicorn series. Other geographies that offer such opportunities are Africa, Indonesia, and Russia.
The trouble is, investors seldom have the confidence to bet on a strategy like this, and for entrepreneurs, it is an uphill task to convince them.
Adapted from Sramana Mitra's book, From eCommerce To Web 3.0.
Photo: Prayitno/Flickr.