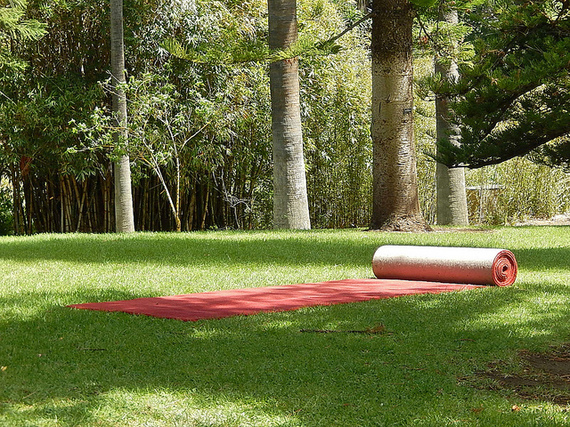 We've looked at a number of Unicorn companies so far: Tableau, FireEye, RightNow, and Palo Alto Networks. Some have followed the lean startup model, some have raised a lot of money, and hence, have followed more a fat startup strategy.
Today, we look at Kayak, that made it to the billion dollar Unicorn Club by using a roll-up strategy. We also look at two other roll-ups that have the potential to become Unicorns.
Google is powerful, no doubt.
But is Google invincible? No more than Microsoft was until the Internet came and shook it to the core.
On the weaknesses side of Google's ledger, I see Vertical Search Engines as the most potent long-term threat. Imagine you are looking for a hotel near Piazza di Spagna in Rome in the price range of $250 to $500. Formulate the query in Google and you'll get pages of results, but the Hassler Villa Medici - voted Rome's No. 1 luxury hotel by readers of Travel+Leisure - won't be among the top.
Now try the same exercise in the vertical search engine Kayak.com. The Hassler is right there.
Kayak.com delivers more precise results because it is customized to search for hotels. Such customization is only possible when the user's context is already known by the search engine.
While Google has stubbornly defended its admirably simple one-bar user interface, a host of significant Internet brands have developed context-sensitive search engines in major vertical categories.
Kayak is one of them. It helps users comparison shop across travel portals and airline sites to find the best deals on tickets, hotels and car rentals.
In January 2008, Kayak raised $196 million in financing to complete a merger with SideStep, its top competitor. The combined company came to be ranked as the fifth-largest online travel operator, managing transactions estimated to be worth $3.5 billion with revenues nearing $85 million post-merger.
CEO Steve Hafner explains the rationale: "At Kayak we are an engineering driven company. We did not have a sales force, a display ad business, or an email business. SideStep did. It is a bit like Google buying Yahoo. The one thing we knew at Kayak is that our systems scaled better, our algorithms monetized the website better, and we fundamentally had a better product which provided a better user experience. SideStep had an audience albeit one that was a third of the size of Kayak. They also had a commercialization aspect we did not have. I approached their CEO in October of last year with a simple email that said "Do you want to get married?" and he wrote back, "Let's talk". In the course of three weeks we hammered out a deal and signed an agreement in mid December. We raised money and closed the deal within two weeks which is unheard of. It required a lot of time and effort by our legal staff and technology guys."
It was an all-cash acquisition that brought together the two major players in the category to go after a massive market opportunity in online travel advertising.
You can read my full May 2008 interview about the startup phase and their merger with SideStep with Kayak CEO Steve Hafner here.
In July 2012, Kayak went public at a billion dollar valuation. They had raised a total of $223 million from Accel, Sequoia, Norwest and other investors.
And in November 2012, Kayak was acquired for $1.8 billion by Priceline.
This strategy of rolling up major players in a promising category is not easy to execute due to a lack of clarity around relative valuations. Two private players, to come together, have to agree on valuations, which is often an extremely contentious issue. However, Kayak and SideStep did manage to agree.
In recent times, I have seen two such private roll-up deals that I believe are both extremely promising: Elance's merger with oDesk, and Pluralsight's merger with TrainSignal.
Elance and oDesk are both freelancer marketplaces, and both, also, have small businesses on their platforms both posting projects and bidding for them. Both companies have raised substantial venture capital from top VCs, and while each have grown well, neither is ready to go public. Elance has been around for over 15 years and has raised $94.8 million. ODesk has raised $46.7 million over nine years.
The combined entity, however, brought together 8 million freelancers and 2 million small businesses who are transacting on the two exchanges. At the time of the merger in December 2013, the two combined would have a $750 million total billing, which translates to around $75 million in revenue. It is reasonable to expect that the company will achieve a billion dollars worth of billing, $100 million in revenue, as well as a billion dollar Unicorn valuation in short order.
What's more, with the roll-up strategy, they could also bring together other exchanges like 99 Designs, Envato, Freelancer.com (also following a smaller scale roll-up strategy of their own), etc.
You can read all the case studies - detailed interviews with the CEOs explaining each business - here: Elance, oDesk, 99Designs, Envato, and Freelancer.com.
Over in another sector of the industry, Pluralsight and TrainSignal, which have since merged to bring together a good $25 million+ in revenue, were both pursuing bounties in the online technical education (programming, mostly) space that has been quite hot of late. Both were bootstrapped up to significant revenue levels before Pluralsight raised money and acquired TrainSignal. Although smaller, I believe the roll-up has tremendous potential, and can eventually emerge as a Unicorn.
Photo: Michael Coghlan/Flickr.