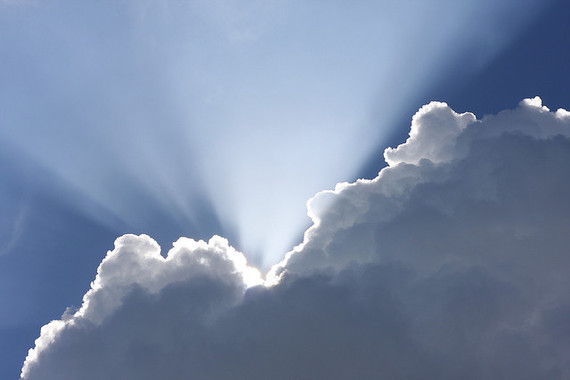 At the turn of the millennium, a new form of computing swept over the world.
Netscape went public in 1995, heralding the birth of technology's most exciting gilded age. David Einstein of The San Francisco Chronicle had interviewed John Doerr, General Partner of Kleiner Perkins, as he covered the incredible interest in the initial public offering of the Netscape stock, and the madness that followed.
Doerr famously said: "It's possible that the Internet in fact has been underhyped. I think we're witnessing the creation of a brand new medium that will possibly be more important than network television."
Indeed, the twenty first century has seen that under-hyped technology trend boldly and assertively come of age.
"Software is eating the world," says Internet pioneer and Netscape founder Marc Andreessen, now Silicon Valley's most high profile venture capitalist. Computing went from centralized mainframes to distributed desktop PCs, and is now going back to another centralized model: cloud computing, which lets users access and manipulate data from applications stored on the Internet rather than computer networks.
Here's a rundown of the different flavors of cloud computing.
Software-as-a-Service (SaaS) is the most well-known and oldest type of cloud computing: Hosting applications online, not on enterprise computers. A number of public companies like Salesforce.com and RightNow (Customer Relationship Management), Concur (Expense Report Management), Omniture (Analytics), Taleo and SuccessFactors (Human Capital Management) have attained critical mass and legitimized the category. Of these early winners, only Salesforce.com and Concur remain independent. Oracle acquired Taleo, SAP
acquired SuccessFactors, and Adobe acquired Omniture. In this collection, we have included the RightNow case study.
SaaS pioneer Salesforce.com has more recently pioneered Platform-as-a-Service (PaaS), whereby the San Mateo, Calif.-based software maker opened up its platform for other application developers. This opened the floodgates for small start-ups aspiring to build SaaS applications as well as businesses around the applications. At the same time, Salesforce's move has prompted many other larger SaaS companies to also consider opening up their platforms to developers. In time, I expect that all major SaaS vendors will also become PaaS vendors and encourage an ecosystem of developers that create innovative application businesses. In this volume, we look at the Apprenda case study in detail as an example of a PaaS venture.
The next piece of cloud computing to look at is Infrastructure-as-a-Service (IaaS). In the past, we routinely bought backup devices, external storage drives, and so on, to complement our core computing infrastructure. Enter remote backup, remote storage and remote hosting-infrastructure moves to the Internet. While these technologies are not new, they have only recently gained recognition as part of the hyped cloud computing story. A big proponent of the IaaS category is Amazon's AWS, which allows companies to contract or expand their computing capacity in the cloud. Box, DropBox, and many other IaaS companies have now proliferated the market. In this collection, we have included YouSendIt as an example of an IaaS venture.
Along comes Data-as-a-Service (DaaS), another variation of cloud computing. A good example would be Waltham, Mass.-based Salary.com, which pioneered the data-on-demand category offering salary data from various companies to HR departments looking to formulate compensation for their new hires and employees. Salary.com went public in February 2007, raising $60 million. The company was acquired by Kenexa, which in turn was later acquired by IBM. Included in this volume is Discovery.org, yet another example of a cool DaaS venture.
San Francisco-based InsideView also takes an interesting spin on DaaS by bringing together data from many different providers, as well as data collected by its own artificial intelligence technology, and packaging it with software to build a comprehensive dashboard for sales people. In a sense, this puts InsideView at the cusp of SaaS and DaaS, and makes it a truly innovative company. Xactly, a case study we have included in this volume, follows similar principles in the domain of sales compensation management.
Another layer of cloud computing innovation has come from San Ramon, Calif.-based Sabrix, which developed software that automatically calculates taxes for companies. Sabrix started life as an enterprise software vendor, but has morphed into a SaaS provider that also does business process outsourcing (BPO). In other words, Sabrix's customers have asked the company to not only provide the SaaS, but to also take on their tax management function. In this collection, we have chosen to highlight athenaHealth as an example of SaaS-enabled BPO.
And finally, open source SaaS has become quite exciting as a phenomenon. CollabNet, a commercial open source company is our showcase to illustrate the mechanics of the sector.
And so it goes. The technology industry and its ingenious innovators continue to push the envelope and do things differently-and in the process, create new and exciting trends.
And in that process, the entrepreneurs have continued to play the central role: conceiving ideas, creating technology, building markets, and amassing wealth.
Business software was once only accessible to the largest of enterprises. Today, even the smallest businesses are voracious users of technology-a phenomenon that has driven productivity through the roof. It has also dramatically increased the total available market for new technologies, a development that is closely observed and leveraged by entrepreneurs and investors alike. In fact, enterprise class technology has even become accessible and affordable for consumers.
[Excerpt from Carnival In The Cloud.]
Photo: Andy Fitzsimon/Flickr.