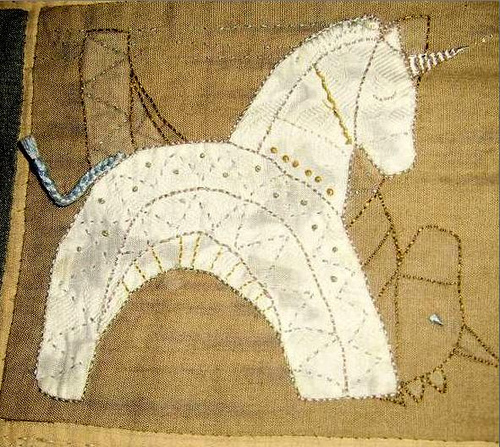 As I think about where future unicorns are likely to be, what trends present the characteristics of opportunities that can scale to that extent, I have a few observations.
I have had the opportunity to discuss these observations with a number of thoughtful industry leaders, and this chapter synthesizes some of those conversations in brief.
If you review the types of companies in this book, they span a few specific industry sectors: Cloud / SaaS (Marketo, ServiceNow, Concur, Zoho, eClinicalWorks, RightNow, SuccessFactors), Big Data (Tableau), E-commerce (Eventbrite, MercadoLibre, Flipkart), Vertical Search (Kayak, Trulia), Healthcare IT (AthenaHealth, eClinicalWorks), etc.
Of these, Cloud / SaaS is a mature market. Both horizontal business applications and vertical business applications are maturing. New opportunities tend to come from discontinuities, and mature markets don't necessarily present those. That begs the question: where are the discontinuities? The best answer to think question comes from the dynamics of small businesses consuming technology at a much faster clip than before. For every enterprise cloud app, you could, conceivably, have an equivalent offering for the small business market. Marketo, for example, is interested in larger customers, you could build an equivalent product and sell it to the low end of the market.
Mobile / Smartphone penetration globally is a major discontinuity, so consensus is that there will be new opportunities in this realm. Uber is an interesting example of a mobile app that is essentially a front-end for calling cabs and limos efficiently. Currently, there is a frenzied search among entrepreneurs and investors for the next Uber-style mobile app that offers a hybrid between an online and an offline service -- transportation, in Uber's case.
In fact, the convergence of mobile and cloud is an area worth exploring as well, especially for apps that take advantage of the geo location capabilities of mobile devices.
Less frenzied is an area that I believe has a lot of discontinuity, and a great deal of opportunity, although it is an operationally complex category. Similar to AthenaHealth, business services that not only provide cloud software, but actually outsources an entire business function -- SaaS --enabled BPO -- is one that I am bullish about. Especially, when you look at the current trend of modular, ultra-light small businesses, where solo entrepreneurs build $5 million revenue businesses by outsourcing EVERYTHING, it is easy to see that there will be entrepreneurs catering to this trend.
Similarly, Big Data is a very hot sector right now, and there too, I expect to see large companies emerge who will not only provide software, but also services. Many Big Data offerings are extremely complicated to use. Customers buy them, but then, use only 10 percent of its full range of capabilities. Why buy a Ferrari if you are going to drive it like a Toyota? Perhaps, the answer lies in offering the drivers as well, not just the cars. Or, to extend the metaphor further, driverless cars may be the holy grail of big data and machine learning!
E-commerce, although mature, continues to be an area rife with opportunities. One of the largest in this area is online fashion, a gigantic industry that is yet to fully feel the shift into e-commerce. It is becoming dramatically cheaper to build new brands starting with an e-commerce specialty store with a differentiated user experience, interesting merchandising, personalization, use of mobile shopping capabilities, etc. I fully expect to see Unicorns emerge in this corner of the digital universe. As an entrepreneur who started one of the first online fashion companies on the Internet back in 1999, I am watching this space with great interest.
Also, the global opportunities are significant today, which is why I included Flipkart and MercadoLibre in this collection. Entrepreneurship is globalizing at an exhilarating scale, and even though Silicon Valley tends to think of itself as the center of the startup universe, who knows what the future has in store?
Finally, the domain of Artificial Intelligence is progressing fast, and it would be safe to say that it will disrupt many fields from medicine to law to marketing, introducing automation at a scale unknown thus far. A computer has a more powerful memory and much better processing power to take imaging, lab, and other test data, run them against powerful algorithms, and do a much better job diagnosing patients, prescribing treatments. Media buying decisions online are already seeing real time buying as the primary trend, something impossible to do by hand. Unicorns will be born from such extensive automation for sure, although the societal impact of such massive scale automation is likely to be painful.
By no means do I claim to have any grand view into the uniquely wonderful minds of entrepreneurs who are or will be building the next set of Unicorn companies. All I have tried to do is to simulate for a large, global audience of entrepreneurs, the experience of having a cup of coffee with people whom they would likely not meet in that capacity.
There is much to learn from each of them.
Excerpt from Billion Dollar Unicorns by Sramana Mitra..
More investigation and analysis of Unicorn companies can be found in my latest Entrepreneur Journeys book, Billion Dollar Unicorns. Last year, we began tracking Unicorn companies -- essentially organizations with billion dollar plus valuations -- inspired by an article by Aileen Lee of Cowboy Ventures. Unicorns will also be discussed with some special guests during our 1M/1M Roundtable programs over the next few weeks.
Photo: jude hill/Flickr.