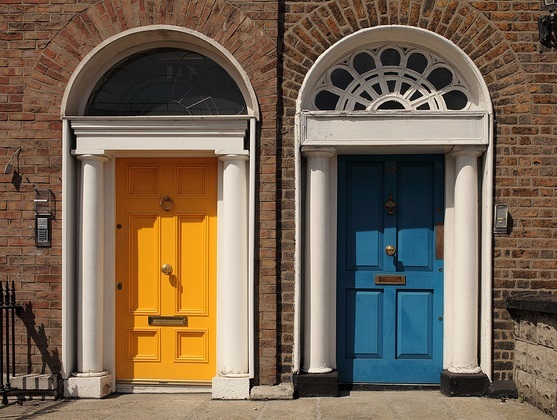 A tale of two tech companies.
One has an outrageous valuation, venture capital pouring into every pore, no revenue.
The other, quietly, has turned $11 million of capital into an annual revenue run rate of over $100 million, went public, and has a lousy valuation.
Valuation Without Revenue: Nextdoor
There are several companies that have surprisingly reached the stature of Billion Dollar Unicorns without generating any revenues or any significant financial metric to boast of. The valuation of these companies are driven by operational metrics, future earnings potential, and venture firms who appear to have been thoroughly irresponsible by providing valuations that make no sense.
One such company is San Francisco-based Nextdoor. Nextdoor was founded in 2006 by serial entrepreneur Nirav Tolia, Sarah Leary, and Prakash Janakiraman. Nextdoor is a private social network that allows users to connect with neighbors and their community. It was created with the vision to help people build stronger and safer neighborhoods around the world. Users can leverage the social network's capabilities to spread word about a break-in, organize neighborhood watch groups, help locate reliable care providers, act as the local newspaper and classifieds portal, and most importantly, help people know their neighbors.
The company has raised $210.2 million in funding so far with investments from Valor Capital Group, Insight Venture Partners, Redpoint Ventures, Slow Ventures, Kleiner Perkins Caufield & Byers, Tiger Global Management, Comcast Ventures, Benchmark, Greylock Partners, Bezos Expeditions, Pinnacle Ventures, Allen & Company, Shasta Ventures, DAG Ventures, and SV Angel. Their last round of funding was held earlier this month when they raised $110 million in a round led by Redpoint Ventures and Insight Venture Partners at a valuation of $1.11 billion. In October 2014, the company had raised $60 million at a valuation of $500 million.
Nextdoor's product management sucks. I have tried to use it. While I do see the potential of what can be done with it, it is not being done. The head of products should be fired.
Revenue Without Valuation: Maxpoint
According to Euromonitor, 88% of retail purchases in the US were made at a physical store in 2014. While e-commerce is growing, physical store sales are not going to reduce for some time. Euromonitor believes that by 2019, purchases at physical store locations will account for 85% of retail sales. Analysts believe that a majority of retail store sales happen close to the customer's location. Recently-listed Maxpoint (NYSE: MXPT) helps drive these retail store sales up.
Morrisville, NC-based digital advertising company MaxPoint was founded in 2007 by Kurt Carlson and Joe Epperson. It was set up with a vision to drive in-store sales for advertisers by helping companies target the right demographics for their local, regional, and national campaigns. MaxPoint's cloud-based platform uses complex algorithms and real-time data to help convert customer intent to a real sale.
Their core product MaxPoint Intelligence Platform predicts the most likely local buyers of a specific product at a particular location. For better targeting, Maxpoint has created a Digital Zip architecture. They use a digital grid of households to organize them into over 44,000 neighborhoods or Digital Zips. The platform then integrates these Digital Zips with proprietary and third-party data to create a profile for each Digital Zip based on shared demographic and financial traits.
The platform then uses its cross-channel digital marketing campaigns to reach these buyers. They use high-velocity data processing and proprietary statistical models to analyze over 10 billion daily data attributes to identify the customer's purchase intent.
Thus, the solution allows companies to predict local demand based on the consumer demographics and manage digital advertising that contains in-store offers and promotions to reach these local consumers.
Maxpoint's platform has helped them attract a big customer base and they have brands like Starbucks advertising with them. Revenues have grown from $14.7 million in 2011 to $66.1 million for the year ended December 2013. Revenues for the nine month period ended September 2014 grew 62% to $67.9 million. Revenues ex-TAC grew 63% to $40.3 million for the nine months ended September 2014. The company is yet to turn profitable. They recorded a net loss of $1.4 million and $11.5 million for the nine months ended September 2013 and 2014, respectively. More recently, revenues for the year 2014 increased 61% to $106.5 million, and they ended the year with a net loss of $13 million.
Recently, Maxpoint went public and raised $74.8 million by selling 6.5 million shares at $11.50 each. Maxpoint plans to use the funding for market expansion.
Prior to the listing, Maxpoint had raised $11 million from Trinity Ventures and Madrona Venture Group.
I think, this is a very interesting company, and it has been built in a capital-efficient manner. Turning $11 million of investment into a $100M+ annual revenue run-rate company shows tremendous discipline and execution savvy. This company seems terribly undervalued, and it seems that they need to improve their ability to communicate with the investor community significantly.
Conclusion
Umm ... Investors are stupid?
Photo: Tobias Abel/Flickr.com.