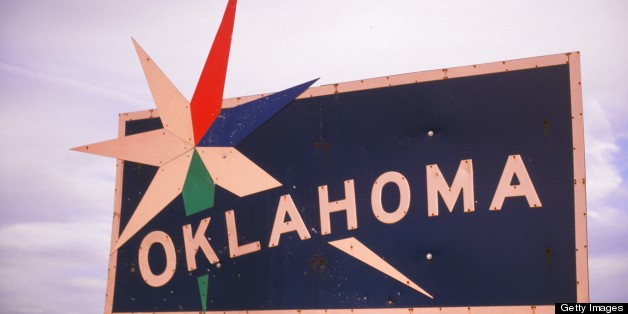 Less than two weeks ago, tornadoes of nearly unprecedented strength and scope cut a path of devastation across the great state of Oklahoma. These storms have destroyed almost 4,000 homes, schools and businesses according to the Federal Emergency Management Agency (FEMA). The total damage caused by this disaster could well exceed $1 billion; of course, whatever the final economic cost, it will surely be overshadowed by the terrible human toll: at least 24 lives lost and nearly 400 wounded. Behind these statistics are shattered families and communities. Behind these numbers is an ocean of grief and staggering loss.
And yet, here are some other important numbers to consider: in the immediate aftermath of the tornadoes, more than 100 survivors were pulled from the rubble. In the days since, more than $20 million in support has already poured in from across the nation and around the world. Behind these numbers is the collective strength we need to help these communities rebuild.
The task may seem Herculean, but we have actually done it before. In the wake of the Oklahoma City bombing in 1995, United Way of Central Oklahoma recruited people and organizations to provide support to the affected communities. Today, nearly two decades later, United Way of Central Oklahoma remains an enduring force for long-term community change.
Once again, disaster has struck; once again, we are all Oklahomans. Tonight, the stars will come out for Oklahoma, as United Way teams up with NBC, Blake Shelton and a host of other artists to offer Healing in the Heartland: Relief Benefit Concert, a telethon dedicated to raising funds for immediate relief and long-term rebuilding efforts in these battered but unbroken communities.
United Way of Central Oklahoma has a sterling track record implementing vital programs, including transitional housing, physical and mental health care, the 2-1-1 hotline for social services and much more. In the aftermath of the tornadoes, programs like these will empower people and the community to get back on their feet and rebuild.
The communities of Oklahoma will continue to need support in the months and years to come. Now is not just an opportunity to restore what is lost, but to create lasting change that elevates communities and leaves them stronger than before.
A community is only as strong as its weakest link, and so we must continue to drive collective action that provides quality education, sustainable income and good health -- because these are the building blocks for a good life and a resilient community. That sense of unity we all feel so deeply right now cannot be a fleeting burst of empathy that vanishes once we've switched the channel. When we LIVE UNITED, we can be the change. United, we stand. United, we elevate. United, we persevere.
To get involved, visit www.unitedway.org.