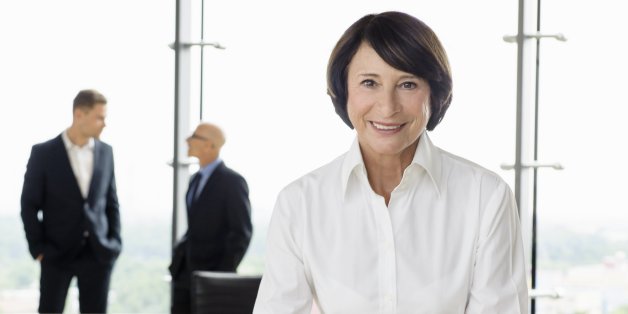 Ladies, if you've been thinking about launching your own full-time business or a part-time venture, now is the perfect time to get started. Here are seven reasons why you should seriously consider launching your own business.
1. Freedom to work and live on your own terms.
If you've been wanting a successful career with an equally successful home and family life, becoming an entrepreneur is the way to make it happen. This kind of dream life is achievable (with effort). As a business owner, you run the show by setting your own hours and creating the ideal blend of work/life balance. When you start your own business you will enjoy having the liberty to make it happen on your own terms. Though it may take a while to figure out your perfect schedule, you're still the one in charge and can make as many changes necessary to live life on your own terms.
2. The opportunity to build something for yourself.
It is a great feeling to know that you are creating and building something that is all yours. It's exciting to work for yourself, instead of someone else. There is a sense of pride that you get as a business owner that you won't get anywhere else. For example, Maureen Kelly founded Tarte Cosmetics when she was in her mid-20s out of her one-bedroom apartment. She financed the company through savings and credit cards. After three years, she was able to hire employees and move into a separate office space. Within four years, the company had sales in the millions. Entrepreneurship has no boundaries. No matter what your background, education or experience level, you can succeed as a business owner with the right formula.
3. More gender equality.
Traditionally male-dominated fields, like technology, are opening up more and more to women. Where it once was unusual to see a female CEO in certain industries, it is becoming commonplace today. Businesswomen are rising to the top in every field -- so can you! When it comes to tech, one woman to look to is Julia Hartz. After a career at FX and MTV networks, Hartz is now the president and co-founder at Eventbrite, which serves as a platform for online events and ticketing. Founded in 2006, the service is now used worldwide and the company has sold millions of tickets, generating hundreds of millions in sales. As a business owner, you are empowered to create more jobs and empower more women.
4. Unlimited earning potential.
Unlike working a job where women still only make about 77 cents for every dollar a man earns (according to the American Association of University Women), there is truly no cap on your income potential when you're running your own company. With some creativity, hard work and determination, you can go from six figures to seven figures and beyond. Millionaires are being made every day in business. Bethenny Frankel created the Skinnygirl company in 2011 and later sold it for an estimated $100 million. The brand has become a household name; with products ranging from shape wear to nutrition bars to cosmetics to workout DVDs.
5. You can invest little and start today
When it comes to business, there are some advantages in a sluggish economy. A key one to note is that things are often cheaper. There are deals to be had everywhere, from equipment to office space and even to hiring labor. You can do more with less and get off the ground with less effort. For example, online freelance websites like Fiverr.com lets you hire people for almost any task starting at just $5. Websites like Kickstarter are also making it easier than ever to launch your own business. The site allows you to post your project and receive pledges for funding. It's a great way to get financial backing for your business, yet you retain 100 percent ownership.
Jessica Herrin, founder and CEO of jewelry startup Stella & Dot, first began with the successful venture WeddingChannel.com at age 24. In a 2013 interview with The Huffington Post, she said, "Glass ceilings still exist in corporate America. I started my own business and became my own boss, [so] nobody's holding me back but me. There is no ceiling."
6. Multiple streams of income
Many believe that having multiple streams of income is the real way to wealth. You don't have to quit your job tomorrow to become an entrepreneur. Instead, you can gradually work yourself into full-time entrepreneurship--or even remain an "intrapreneur" but earn extra money on the side through your business. The opportunities are endless but either way, it is always better to have more than one income stream, and having your own business allows you to do just that. Ariana Pierce, owner of Superstar Nail Lacquer and StyleShoppe.com expanded her business by generating additional streams of income through brand endorsements, fashion blogging, coaching and consulting with other up-and-coming entrepreneurs.
Once you start your business in an area that you are really passionate about, you can find your niche, which makes it easier to branch off with different ideas to generate new income streams. It is possible to make money while you sleep!
7. People are looking for something new
When it comes to pitching your service or products, there is an advantage to being a new business. Many individuals and companies are looking for new partnerships that offer greater value. This doesn't mean you have to have the lowest prices. It's about being able to provide the most value and more efficiency or innovation in your delivery. If you can do this, you will consistently beat your competition and solidify yourself and your brand. I often encourage my clients to raise their prices, but to increase their value along with it. Gaining a new skill or greater expertise will add more value to your product or service, while helping you attract a higher level of clientele that are willing to pay more.
There is no reason that women can't rule as entrepreneurs right alongside men, founding companies and taking them to the top. This is an exciting time to be a woman in business!