Today marks the beginning of the year of the horse and, while I'm not exactly sure what that means, I know that Chinese New Year offers a spectacularly fun opportunity to use food to talk to kids about culture. That, and to eat lots of delicious Chinese food! I plan on doing both this weekend by cooking up some simple, homemade Chinese food and making Chinese New Year tea eggs with my kids.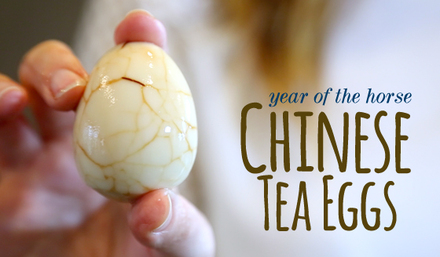 Symbolic food plays a big role in Chinese culture. Foods at the Chinese New Year table are thought to promote happiness, longevity, and other common new year themes. Tea eggs are said to symbolize golden nuggets and are served to promote prosperity and wealth in the new year.
And, aside from their symbolic meaning, tea eggs are just plain pretty.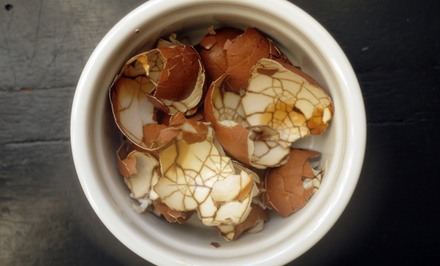 Making tea eggs is super easy, though it happens over time. If you're doing this project with little ones, be sure to prep them for that: no instant results here. The steps are fun enough, though, that most kids will enjoy following along. After all, they get to crack egg shells with a spoon. Who doesn't love a little bashing?! (Or is that just in my house?)
Watch me and my big guy show you how to make Chinese New Year Tea Eggs with kids and get my Chinese New Year Tea Egg recipe at One Hungry Mama, where I've also posted a bunch of great resources to help you talk to your kids about Chinese New Year.
And, if you want to serve Chinese food to get in the spirit, skip the take out and try one of my easy, healthy takes on Chinese favorites: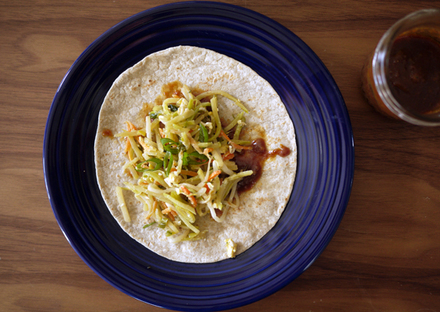 Super quick Moo Shu Vegetables (you'll never guess my shortcut!)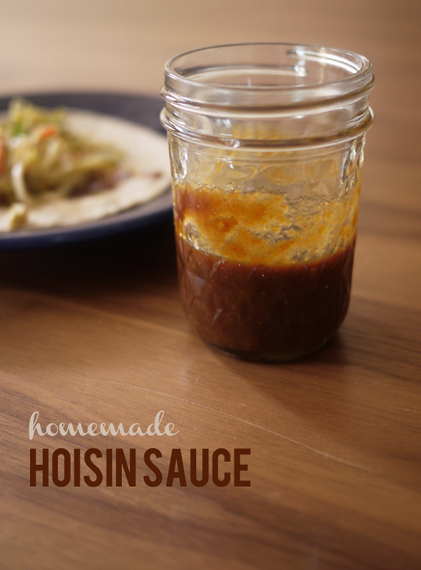 7-Minute homemade Hoisin Sauce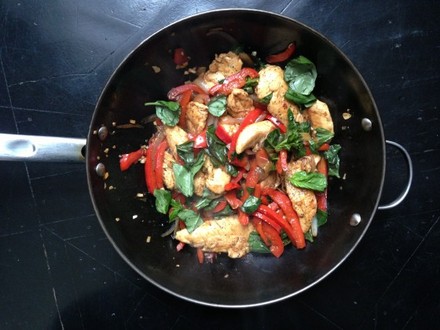 Stir-Fry 101: the only stir-fry tutorial you'll ever need.
Gung hay fat chou: best wishes for a prosperous and good year!
For more simple tips and easy family recipes visit Stacie at her blog, One Hungry Mama. Stacie also has a client practice that serves parents nationwide who are struggling to fit healthy cooking into their busy family lives. Email Stacie to learn more about how you can work with her. Also be sure to subscribe to One Hungry Mama on YouTube to catch all of Stacie's videos.