French American actor Gilles Marini first swooned women with his unforgettable, naked shower seen in Sex and the City: The Movie, and his popularity catapulted as a finalist on Dancing with the Stars. With roles on ABC Family's Switched at Birth and Brothers & Sisters, Marini has definitely made a lasting impression here in Hollywood beyond his heartthrob status. After spending time talking to Gilles recently, I learned he's much more than fleeting Hollywood fling. Marini is one of the rare people in the industry who is a humble, kind and a devoted family man; and also a hard working, talented actor, who oozes passion in absolutely everything he does. He shared some of his favorite travel hits and misses with me.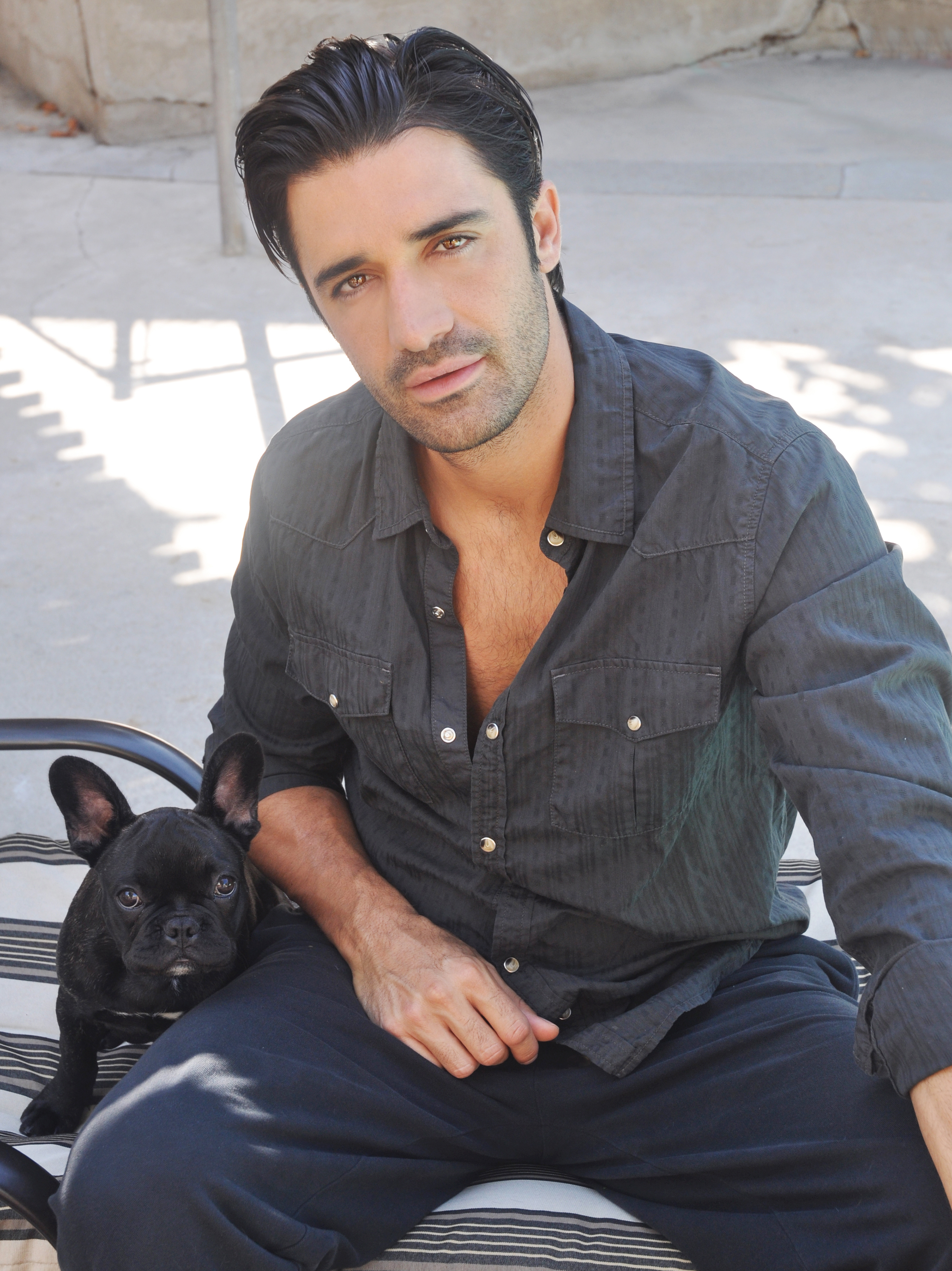 HITS:
What's the best hotel you've stayed in?
The Bora Bora Pearl Beach Resort and Spa in Bora Bora, Tahiti. What I love about this hotel is that it is completely authentic in every way to the Polynesian culture. If you imagine a picture of paradise, this is it. I swim among the black tip sharks and stingrays in Tahiti, it's so crystal clear, you can see every detail of everything in the water. It's one place you don't need to be concerned about sharks or the current; it's the perfect balance of stillness and beauty. If lived a different life, I would open a little dive restaurant on the beach and live there, it's truly my favorite place in the world.
What was your favorite vacation?
Last April, in Bora Bora, I unexpectedly became part of a search and rescue, a man was missing, and the community had looked for him, but didn't find him and they ended the search. I thought to myself, if I were lost in a remote jungle, I would want someone to find me, so the following day my friend Chris Ofutt and I hiked into the mountains to look for him. We went deep into the jungle, climbed a volcanic mountain and we were chased by rabid dogs, it was quite dangerous. We never found him, but we inspired the community not to give up on the search, people we encountered along the way started searching for him again. They eventually found him, he wasn't alive, but his family had closure and that was important. It was one of the most inspiring moments of my life, and it really changed me forever. I always want to show my kids, that no matter where you are, and what you are blessed with, you still have to be a good person and help others.
Where would you love to go visit?
Bali. It's my wife's dream vacation, but due to my schedule, I usually have to travel to destinations that are less than 10 hours away due to work. I really need to go when I can clear at least 15 days, I will do this, and I need to make my wife happy!

What do you always pack and bring with you?

I love to bring unique things wherever I travel; I never know who I am going to meet, so I generally bring a little something that I can give away to make someone happy. When I went to Cuba many many years ago, I gave a man my CD player; he looked at me, and refused it, because he couldn't afford the batteries. In Cuba, batteries cost more than what a person would bring home in a month. The next day, I bought him a huge roll of batteries, so he could enjoy the music. I've always been this way; I like the idea of making someone happy, its best feeling in world.
Best meal you've encountered that you still dream about?
My favorite meal to date is fresh tuna I ate while on a boat in Tahiti. It was red, and as fresh as you can get, literally right out of the water. We sliced it up, sprinkled it with crushed pepper and olive oil, and it melted in my mouth like cotton candy. I have never had anything that compares; I can taste in my mouth right now just talking about it.

What are your favorite mobile phone apps right now?
As we speak I am playing a game called "A Breaker," I've been playing it constantly and Angry Birds, everyone plays it on the set. I also like Hipstamatic and PicStitch.

Through your travels, have you connected with a specific charity or cause?
In general I'm close to animals, I literally have chickens in my house in the middle of Los Angeles, laying eggs. We also have rabbits, a cat, and a dog -- we have a little farm at our house.

If you could only keep one travel snapshot photo from your life, what would it be?
A photo that I took with my iPhone, of a cloud formation over a mountain. I was taking a photo of my daughter and when I looked at the picture on my phone, the formation was a halo directly over the mountain, it's beautiful. I didn't use a filter, or any tricks, it's just a perfect shot that I treasure.
MISSES:
Worst travel experience?
I took my son to Big Bear to ski for the first time, when I looked at the photos of the hotel online, it looked really cool-- vast mountains, with beautiful fresh snow, the hotel looked very warm and cozy and when we walked in, let's just say, there was a very distinct smell, you knew right away there was a party was going on somewhere. The rooms were freezing, and when you turned the heat on, it became a sauna; there was no middle temperature option. The walls were paper thin, some of the things that were going on were questionable and not appropriate for my son. I asked to switch rooms, but we could still hear a man snoring so loud next door, it shook the room -- it was one of those trips where everything fell apart, it was a nightmare. To say the least, we got out of there as fast as we could the next morning.

What is your biggest packing mistake?
I always under pack when I travel, because typically I figure I can just buy something if I really need it when I arrive. Last December, I went to Oregon to visit a friend, and I thought the standard shoes I had packed would be fine for the weather -- they weren't. I was in the middle of nowhere, miles and miles away from civilization, it was so cold, and my feet were frostbitten. That trip I realized "You idiot, you're going to lose your toes because you didn't want to pack bigger shoes." I definitely learned my lesson.
What is your biggest morsel of travel advice?

Always check in early, really early.
You're currently in Los Angeles, what are your local favorites?
Sunday mornings I take my family to the farmer's market in Studio City, I love shopping at Trader Joes, we go every other day. We also eat at Crave restaurant three to four times a week, it's open 24 hours, always delicious and the price is right. Universal Studios happens to be in our backyard, so we take advantage of that, I take the kids to see a movie there and we walk around together.
If you can only choose one magazine from the airport kiosk, what magazine do you grab?
Men's Health.
Bastille Day is around the corner, which is France's version of 4th of July -- What is your favorite Bastille Day memory from your childhood?
I grew up in a little village in the middle of Cannes called Le Suquet. When you get to a certain age in France, around nine or 10 years old, parents let kids go out on their own in the village to watch fireworks. We used to go to the church, it had a beautiful view of city, and there's a trick called "Le Cannes en bleu" that all the bigger kids made the younger kids do. There is a bright strobe lamp that lights up the Virgin Mary statue -- the first time I did this, I looked at the light for twenty seconds, I thought my eyeballs were burning, and the kids told me to look at city; I happened to look at the sky right when the fireworks went off and the city and entire sky turned from yellow to neon blue, it was incredible. To this day, it's still my favorite memory of Bastille Day, because in a way I became a little man that day. Trust me, when I got older, I did it to all the little kids too!
"Switched at Birth" airs Mondays on ABC Family.
Come celebrate Bastille Day with Gilles Marini, Saturday, July 13th at Cost Plus World Market. The store is hosting a "meet and greet," the first 200 customers to bring in five non-perishable food items to the store will have a chance to meet Gilles and receive a signed photo. All food items will be donated to the Los Angeles Regional Food Bank after the event. 6333 W. Third St., Los Angeles, CA, 90036.