When you get love right (trust me, it's been a long time coming) the whole yearning to receive overly cliche, romantic gifts from someone special somewhat fades away. The new objective? Seeking and swooping up perfect gifts for all the other loves in my life. These gifts won't break the bank, but it will fill your heart to know you're paying the love forward this Valentine's Day.
Heart Is Hot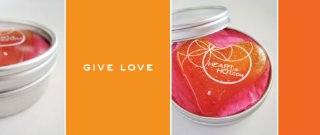 The concept is simple: buy one of these recycled glass hearts ($24.99), register the serial number online, tell your story, and pass it on to someone else. They log on tell their giving/receiving story and the love is continuously passed on. You can log on to heartishot.com at any time and track the number of miles your heart has traveled.
Organic and Fair Trade Theo Chocolate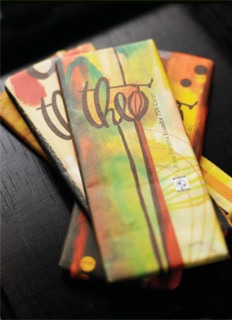 There's a reason they say chocolate heals matters of the heart. Organic and Fair Trade Theo Chocolate (theochocolate.com) is donating 100% of the purchase of their 45% Classic Milk ($3.99) and 70% Classic Dark Chocolate ($3.99) bars to CARE, a humanitarian nonprofit fundraising for the Haiti relief effort.
Hands Up Not Hand Outs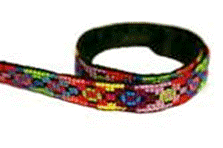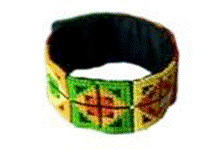 Hands Up Not Hand Outs (handsupnothandouts.org) is an organization that mentors women of the world in design and production of unique one-of-a-kind goods. 100% of proceeds go to the women and their families. Collection includes hand-embroidered bracelets from Palestine ($45) and handmade earrings from Rwanda ($45).
Embroidered Map of Haiti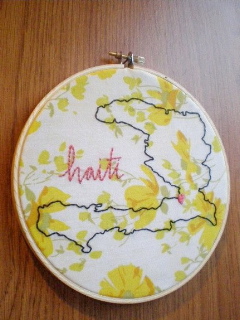 I have fallen hopelessly in love with this hand embroidered map of Haiti ($22) created by Etsy whatisallthisstufffor (etsy.com/shop/whatsallthisstufffor) Following the Earthquake in Haiti, Etsy designers created a collective called Heartsforhaiti.etsy.com where 100% of the proceeds from items sold are donated to Doctors without Borders and they are offering free shipping too.
PACT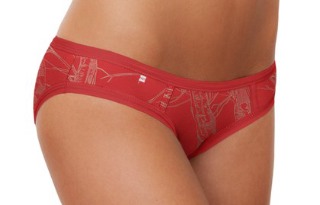 Who doesn't love cheeky pair of underwear? PACT (wearpact.com) manufactures premium organic cotton underwear for men and women ($20) Each pair is inspired by a social or environmental cause and 10% of every sale goes to their non-profit partners. Nothing says "I love you" like matching undies.