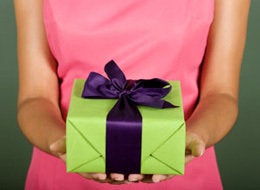 Even if you're not necessarily a top-notch gifter, this holiday you can make even the smallest packages look smashing while also honoring Mother Nature. Here are a few eco-friendly ideas to kick off your Christmas Wrap.
Kraft paper is a great go to paper during the holidays, not only is it easy on the pocket book, but it's gentle on the environment. Add Christmas tree trimmings, acorns, or cranberries to give your package a design savvy holiday punch. You can also use paper bags, cardboard boxes, burlap and twine, add a splash of beautiful colored ribbon, tape or string, topped with a gift tag.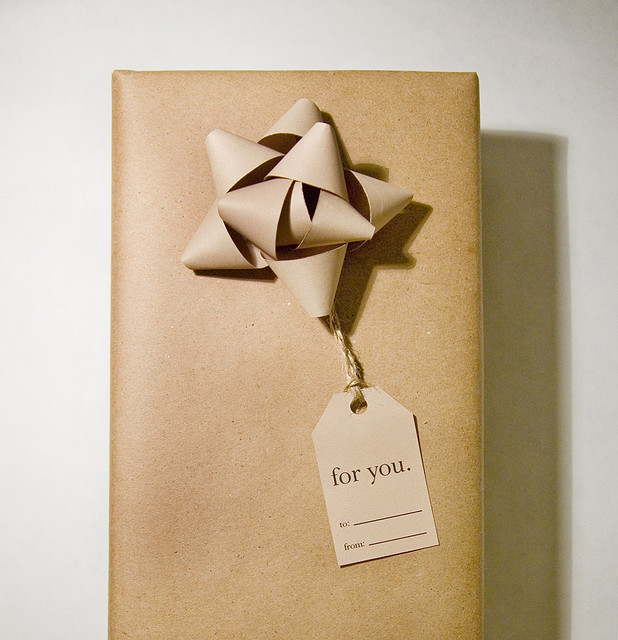 Fabric and cloth are an easy and eco-friendly way to gift wrap year-round. A little holiday cultural note: Furoshiki is the Japanese method of wrapping gifts with a beautifully folded piece of cloth. Wrap your gift, tie a knot using the fabric or top it off with ribbon, some string or a safety pin. The fabric gift-wrap becomes a gift in and of itself. Stop by your local fabric store and ask if they have a remnants pile you can peek into, get in there and mix some Christmas happy hues. You can also use colorful tea towels, or unwanted fabric from clothes you are looking to recycle and apply the same concept. Oh, what a jolly wrapper you are.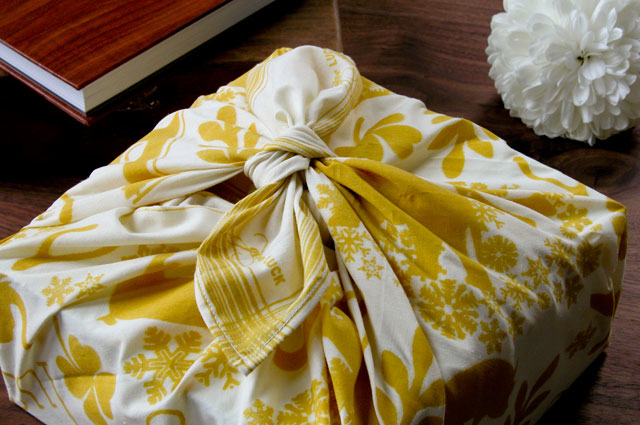 Calling all parents. Tis the season to dig deep into that pile of finger painted newsprint you've got stashed all over the place. Collect your children's art work and use it as gift wrap paper, not only will you finally find a way to honor their creativity, but your child will feel extra special and proud when you give out gifts this holiday.
Pair up the pretty works of art with bold and colorful patterned ribbon and attach a gift tag. You can also have kids also help sign the tags, you'll have a team of inspired little elves ready to wrap that pile of gifts stacking up on your table in no time at all. Art is in the air.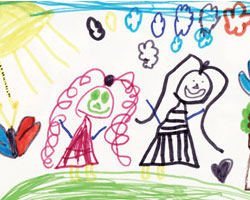 Believe it or not you can give your potato chip bags a second chance by turning them into shiny silver wrapping paper. Cut open a bag and wash it out with soap and water and pat it dry. Cut according to size and voila, sparkly, inexpensive and unique gift-wrapping. Add a fancy red or green ribbon to your package for a splash of color. Gifting never tasted so good.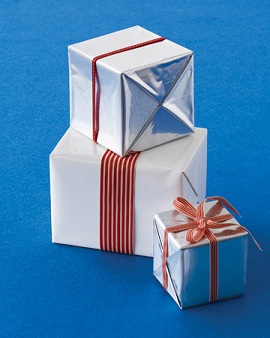 Tissue paper is an affordable and colorful way to wrap; use several colors together to create a layered look, paired with colorful and patterned ribbon. Go ahead, top it off with some beads, or holiday trimmings to give your package that extra pretty pop. A rainbow of holiday joy.