As you count down and head out to the desert for a weekend of scorching good times at Coachella, you'll want to pack a few functional, yet fashionable must-haves. Here's the simple plan.
Footwork
There is no clearer way to say this except to just say it: dress for comfort. You'll be trekking from here to there on dirt and grass paths, so opt for a pair of fuss-free, fashionable, yet potentially disposable sandals. After three days of dirt, combined with some alcohol spillage, you may actually consider leaving those tired shoes behind. For those with a more rugged sole, go ahead, rock your boots girl.
Sam Edelman Gigi Sandal, $59 (http://shop.nordstrom.com) and Jeffrey Campbell BRIT Combat Boots, $239 (www.solestruck.com)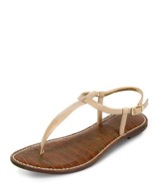 Snapshot
Your Hipstamatic App may be all that, but it still doesn't print on demand. The Fuji Instax Polaroid camera is the festivals most desired accessory and fastest way to make new friends. It shoots and delivers instant gratification on site. Think of it as your wingman, and start up a convo with that strange, yet very handsome guy across the dirt path. (www.amazon.com) $65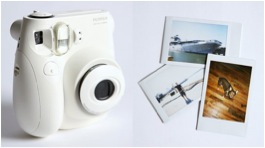 Full Coverage
Let's face it, you won't be washing your hair for the next three days; cover up with a bright colorful, wide, floppy hat that offers great protection from the harsh desert sun, and a style savvy way for friends to find you in the crowd. (www.juicycouture.com) $78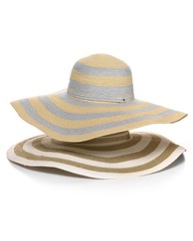 Outerwear
Forget trying to figure out all those top and bottom ensembles you've been dreaming up all week. Pack a pile of dresses and call it a day. No one does an easy breezy, flowy, show-stopping dress like Indah. Pair one of these dresses with an irresistible itty-bitty bikini and you'll be the festival fashion maven on land and in the pool. (https://shopindah.com) From $60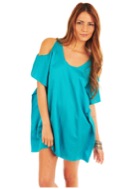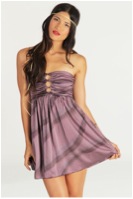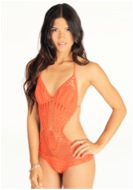 Carry-All
You're on the go, embrace it. The whole "going back to the hotel" for a wardrobe change option is out of the question, so pack extra options in a practical, cross body bag, and go totally hands free all weekend. (www.forever21.com) Woven Striped Handbag, $15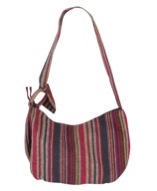 Shady Lady
We know, you're far too cool to get all googly-eyed over celebs, but just in case, rock this laidback pair of Croc Logo Aviator sunglasses by Lacoste. (http://framegeek.com) $118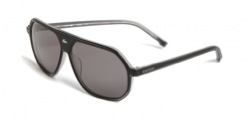 Multi Use
As you pack it up, don't forget you'll want something to sit on. Forget bulky towels and blankets, instead grab a large, colorful, multi-functional pareo from Indah which can double as a shawl, head wrap, pillow, or bikini cover up. (https://shopindah.com) From $70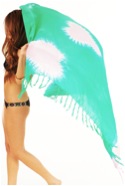 Bright Lights
If you're anything like me, and every other hour ask friends "where's my________?" Navigate dark and trying times this weekend with a sensible LED pocket flashlight. (www.amazon.com) $4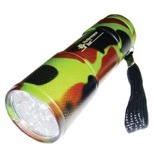 Now, that's a party in a bag.