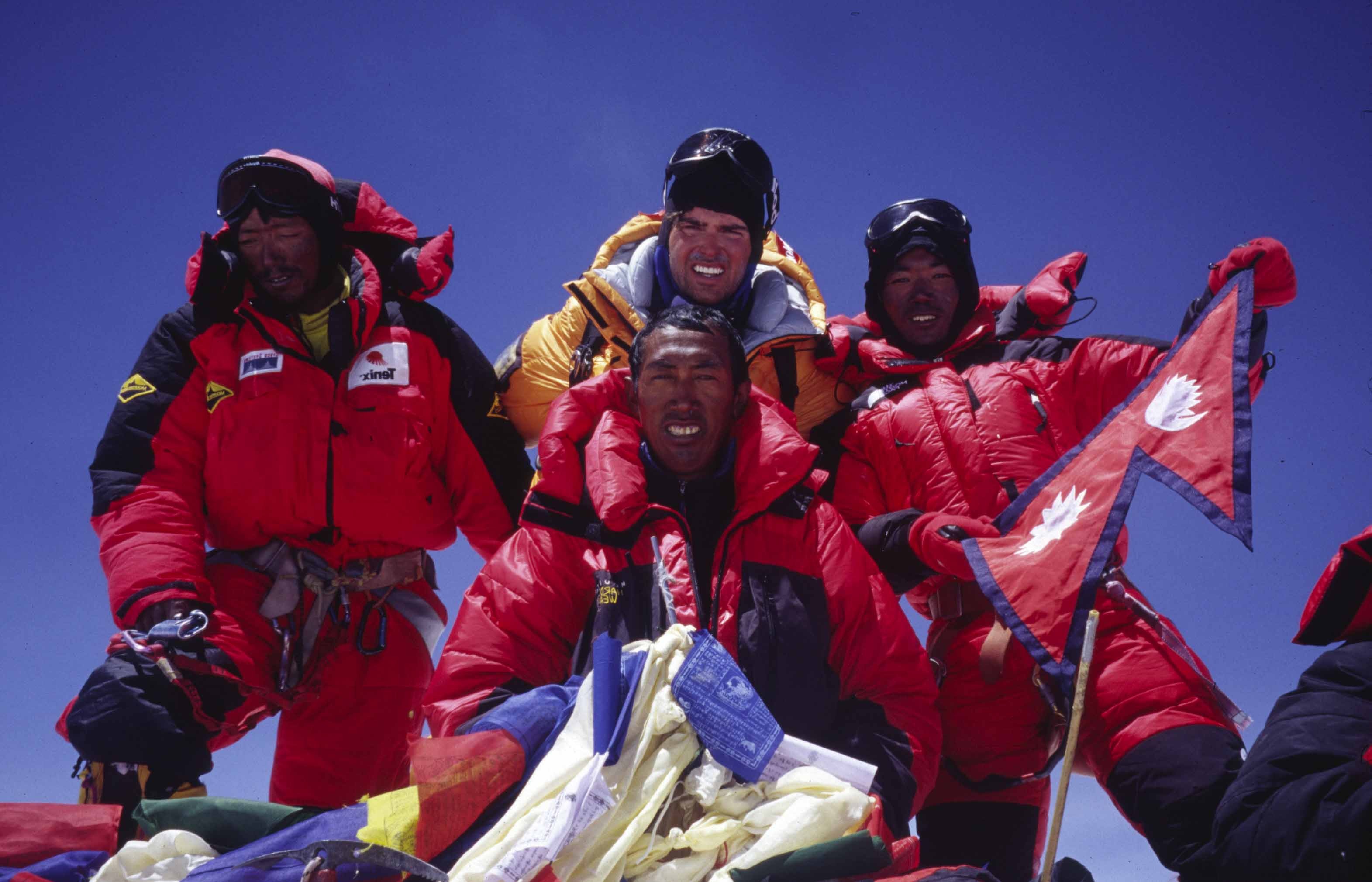 As the end of the summer mountaineering season comes to a close, I have been reflecting back on a big year that included one of the most disastrous events on Mt. Everest / Sagarmatha / Chomolungma and a year where it seems like racial and ethnic diversity in the outdoors has started inching more to the front of the minds of many in the outdoor space. The two lines of thought are connected, I believe, in how primarily Western climbers of Everest treat Nepali supporters and guides themselves speaking of cultural differences easily, though not correctly, defined by race. Having never been to the Himalaya, but as with most climbers, dreams of 8,000 meter peaks, and being a member of the current racial majority in the outdoors today, I figured I'd ask someone else who had direct experience with both thoughts. I recently had a chance to sit down with good friend and 8,000 meter guide Luis Benitez to chat about these topics and the future ethic and leadership challenges in the outdoor community.
A big thanks to Luis for challenging my assumptions, correcting my assumptions, and for his time for this interview. Luis is also a board member for the Colorado Outward Bound School and was active in setting up the first Soldiers to the Summits Climb in Nepal.
You can also follow Luis at #endeavorconsult on Twitter.
How did you get involved in mountaineering and the outdoors? Give us a brief overview of some of your experience?
It started for me at a young age. I grew up with debilitating asthma and allergies so one of the suggestions from my doctors at the time was to go to altitude. Having a father from Ecuador and spending my summers in the Andes is what ultimately helped get my lungs stronger. The only season I could really play outside when I was a kid was winter when the allergens and pollutants were low. The colder it is, the happier I was. I think both of those things translated into enjoying high altitude mountaineering. I loved the cold, and I knew at an early age what it meant to fight to breathe with every step.
What is it like being one of the few really active Latino climbers and figures in the outdoor recreation space?
I would hardly call myself the "only" active Latino. If you go to Peru, Chile, Spain, Ecuador, or Argentina, you will find plenty of bold, active climbers and a robust climbing community. Typically the issues center more around this community having limited access to sponsorship dollars. There are unknown climbers in South America, and many in the States, that I would easily say are as strong as any climber out there in the media today.
You no longer work just as a guide, but for one of the big Colorado ski operators. What took you away from guiding and into your current work?
In 2006 I was guiding on Cho Oyu and witnessed what can only be described as a gross human rights violation, and an outright act of genocide. At basecamp we watched as a fleeing group of Tibetan refugees running uphill over an 18,000ft pass (NangaPa La) were gunned down by Chinese border police indiscriminately about a quarter-mile away from us. (BBC documentary: Murder In The Snow) The act itself while horrible was not what led me to leave full-time guiding, it was the guiding industries response, or lack thereof that caused me to rethink how the guiding industry positions itself globally, and from a moral and ethical standpoint, what was missing from the conversation and the community. After being told to keep quiet by many well-known guides, I made the chose to speak out about the incident, and the larger implications to our community and the cultures we travel thru and work with.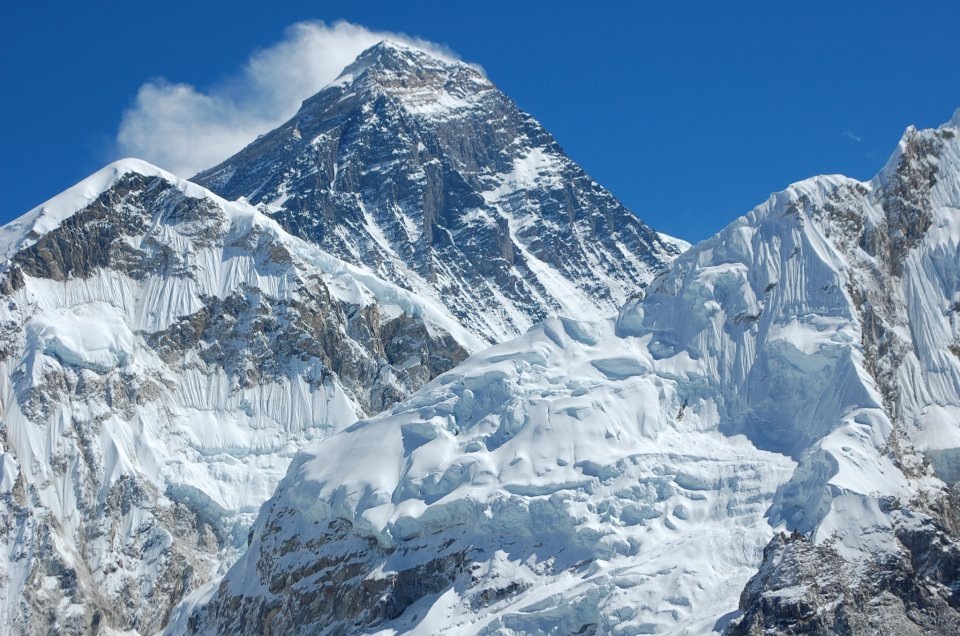 You've been involved in a lot of the discussion about the events on Everest this past year, can you briefly summarize what you think happened and why?
Your question poses an interesting dilemma. The government will never regulate the amount of groups coming to the mountain. Too much money to be made. Guiding companies, for as much as they complain about the permit fee and the need for a Liaison Officer who does nothing, because it is government mandated, they pay. Some companies try to offset this discrepancy of "not doing enough for Sherpa" by starting scholarship programs for Sherpa kids, inviting a few to their home countries to guide a bit, etc. Again, meaning as long as you work for me, your kid goes to school,etc. Again beholden to the western company. We do see this around the world from mining to any other big money operations in 3rd world countries, yet here is the catch, Sherpas ARE the highest paid class in Nepal. Most opportunity for advancement, most chances for success. What we are seeing now is a direct by-product of that access. When you are wide awake and self-aware, especially to the gross inequality of the situation, this issue will only grow.
Sherpa are no longer satisfied with a little here and there, and rightfully so. They want to be more in control of their future. With western guiding companies, the technical training is all "learn by doing" other than programs like the Khumbu Climbing Center (which is an awesome start). Everyone else? Even after over 60 years of climbing and bringing in foreign investment to the area? Start out as a cookboy, and advance. What if there was a school where you learned; language/marketing/technical skills/ accounting /management/leadership ethics and EVERY guiding company of a certain size was MANDATED to pay into this program/school as part of the permit fee?
There are straightforward "1st step" solutions that would just require some synergy. The only way sadly that something like this would get implemented would be thru government action (never happen) or wildly called for action from the general public (only driven from public shaming of companies that don't adhere to this policy). There are models of this sort of program the world over which leads me to your next question;
Programs like Outward Bound which has 42 schools in as many countries around the world focus not only on the technical, but also on the "moral and ethical compass of the individual". There are 5 pillars that drive all curricula, and they are as follows;
Tenacity in Pursuit
Readiness for sensible self-denial
Enterprising Curiosity
Indefatigable Spirit
And above all else, Compassion
The above does not rely on the good or bad that every individual has the capacity for. We see that too often when we ask the questions "why did this person stop to help rescue someone and others walked on by?" The above is taught, explored, tried out in everything that happens on an Outward Bound Expedition, but the catch is if you don't exemplify the above to the Outward Bound standard, you simply do not pass the course. Compassion is one of the tenets of Buddhism, you and I know this, yet the humility that comes along with a solid education is not to the standard that is needed in an environment such as Everest.
How do we, as an industry, as a tribe, prevent those situations in the future?
The incidents on Everest with the Sherpas is a clear symptom of a much larger issue.
Why?
Because like any other shareholder value driven business, typically western guiding companies are interested in one thing, the bottom line. This greed is justified by saying "we employ Sherpas and locals so we HAVE to come to every peak every year we can in order to allow our support staff to earn a living". This argument is old because it perpetuates the cycle of the Sherpa continuing to be beholden to the western companies. A better question is to think of the paradigm in reverse. What happens to a Sherpa when they retire? Do they have the same 401k, etc that we do? No, so their drive is to be as successful as they can when they can to provide for an uncertain future which drives the thinking "bottom line above all else". How will we help answer these questions beyond sending their kids to private schools in Kathmandu as a "thank you" for a good climb? Again this keeps Sherpas beholden to the western companies and the western way of doing business.
I saw this article in the New York Times the other day about Obama speaking at the Naval Academy graduation.
"We need your honor, that inner compass that guides you," the president said, essentially using the platform at Navy-Marine Corps Memorial Stadium to scold those who have strayed from that direction recently. "Even more than physical courage, we need your moral courage -- the strength to do what's right, even when it's unpopular."
Reading this, hearing about crowding on Everest and then seeing that there is talk of fixing ladders to the Hillary Step, the bottom line can no longer be the most important part of the process. What if western guiding companies said they were only going to go "every other year" as opposed to every year to help crowding? What if a training program for the true moral compass of mountaineering be taught alongside the technical skills? The Nepali government will never regulate the amount of permits for the mountain, it makes them too much money. Nor will they regulate the political power that Everest has. When during the Olympic torch relay on the Tibet side, Nepal sent soldiers with guns to camp2 on the Nepal side (as per a request from China), to prevent anyone climbing past with a "Free Tibet" banner. When the same soldiers confiscated satellite phones at BC and kicked Reinhold Messner and a BBC film crew out of the country, not one western company pulled up shop and went home. Moral and ethical lesson to the Sherpas? Do what needs to be done regardless of the cost. The name Sherpa translates to "people from the East", that incident was a direct assault to their heritage and culture, yet the bottom line won.
Everest will be Everest and climbers will always come. We DO however have the power to not stop it, but change the questions that are being asked. Every year pretty much every guiding company has 80-100 percent success. So now how will we define success?
I believe finding the strength to do what's right, even if it is unpopular, will hold the answer.
How do we, as a community include more people not like us? Is it even important?
It is vital because this is how the outdoor industry is shifting in demographics and because the outdoors are big money in America. The industry, however, has historically catered to white, affluent customers you realize that the industry has really no idea how to reach or interact with new markets. The time is right to start pulling in new demographics into the leadership of the outdoor industry. Black people hike and ski. Latinos and Asians climb, etc. but we don't recognize that as an industry. When you see people like Sally Jewel, now Sec of the Interior who was originally an "oil and gas girl", then CEO of REI, and see the value in her onions and positions on how best to engage these populations for recreation, you begin to understand how many jobs and just how much revenue this industry supports.
Do you have any big projects in the works right now, in or outside of the mountains?
There is a small group of people in the industry, representing various backgrounds and markets, who have started to come together to discuss creating a Leadership Institute for the outdoor industry. Somewhat of an industry driven MBA. Our conversations thus far centre on a few self-evident facts and direct questions;
The demographics of the outdoor industry are changing;
Where do the leaders for our industry come from? Are they MBA Big Business types that want a lifestyle change and find an outdoor company to work for that more closely aligns with their personal values, or are the leaders grown from the inside these companies? Are the finding their way from "learning by doing" and/or also by industry mentorship?
Could we accelerate this process by assisting all corners of the industry with their leadership development?
Seeing what the guiding industry has gone thru with Everest as a clear example, and knowing that there are companies that strive to do much for the environment, we are asking how do we as a community invest in our human capital as much as our products and the environment?
When you have CEO's like Yvon Chiounard writing management and leadership books, and companies like Wal-Mart ASKING Patagonia for business and leadership advice, we have started to realize that the time is now to ask these larger questions.
Companies the size of many within our industry have internal "universities", yet the way most companies approach this development is to encourage employees to keep following their outdoor pursuits they love to stay inspired. This is an excellent start, but clearly not enough. We need to find a way to encourage top leadership and emerging leadership in our industry to step out of their comfort zone physically as well as emotionally from a leadership development standpoint.
How do you stay relevant in the outdoors?
HAHA, I try to stay humble. As the years progress, you realize there will always be someone out there that is faster than you, and stronger than you. Sometimes in the sponsored athlete world it feels like chasing a ghost. The way I strive to stay relevant is to never stop asking myself; "is what you are doing today, going to have a lasting impact tomorrow".