Indulge yourself in a night of swashbuckling at Burlock Coast inside the Ritz Carlton facing the beautiful strip of Fort Lauderdale's Beach on A1A. A foodie adventure awaits you as you are transported back to the days when Fort Lauderdale was a bootlegger's paradise with rum runners amok.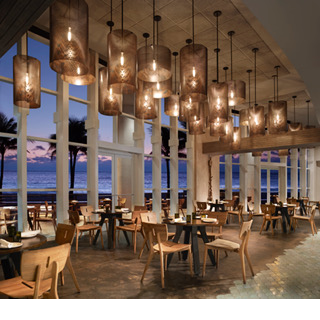 Splurge a little and have a private dinner with a party of 10 inside the private rum room lined with a vast assemble of 150 varieties of specialty rums from all over the world each perfectly paired with a scrumptious dish. The private rum room is quite exceptional but you can also enjoy the rum pairing dinner in the dining and market place areas for a lower price. Wherever you choose to sit, Chef de Cuisine Gavin Pera and Beverage Director James Camp's collaboration will guarantee you a varying menu of fresh, local, seasonal fare paired with sensational rums.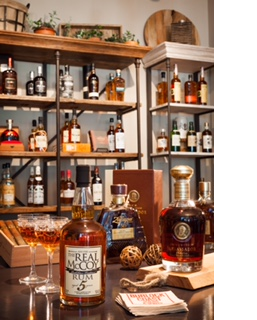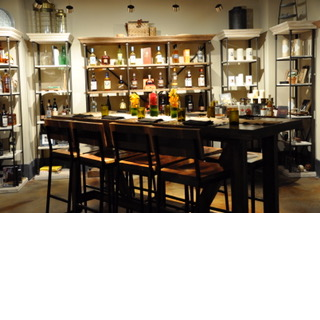 On my visit, we began with an amuse bouche of kusshi oyster douet with Champagne mignonette, pickled peppers, chorizo and remoulade and the most refreshing cucumber mule as a welcome cocktail. Kusshi oysters are relatively small but these were very meaty and I was so impressed by the combination of cucumber and ginger beer that I made this cocktail at home the following weekend.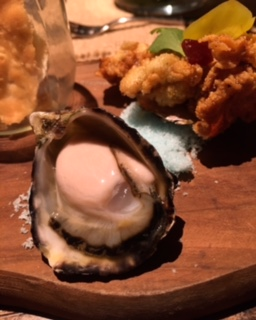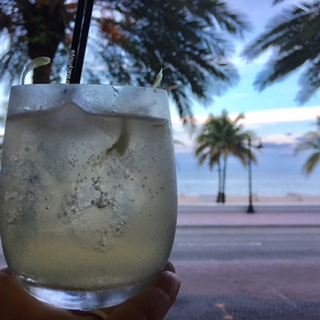 The first course was the Wahoo Crudo with salt block paired with the Rum Ponche. I'm a big fan of raw fish and this wahoo was exceptional. Perhaps it was the pairing with the rum ponche but one thing is certain, it was divine.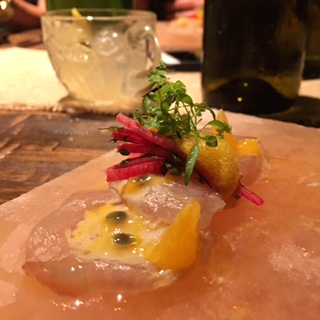 The next course was composed of these succulent scallops with a purple cauliflower puree, bacon braised brussels sprouts and brown butter paired with Brinley's Mango Rum and Angostura Bitters Rum Ponche. Ooh-la-la! The warmth of Brinley's Mango Rum was the perfect combination for this dish and the brown butter was just magical.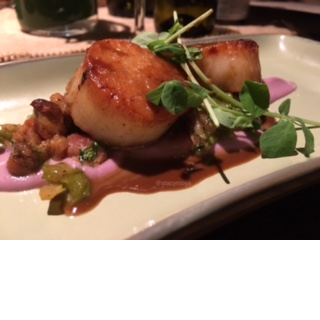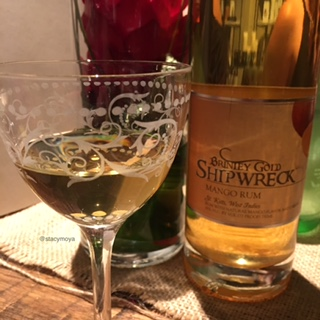 The third course was the Black Grouper with confit potatoes, chorizo, kale and lobster emulsion paired with my favorite cocktail of the night, Micro Rum Runner's Remorse. The Rum Runner's Remorse was fruity and absolutely delectable. I could've drank this cocktail all night long.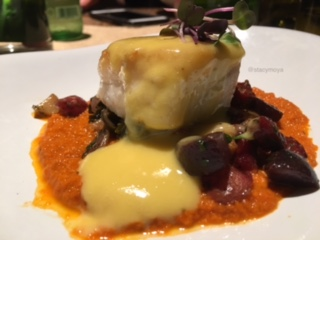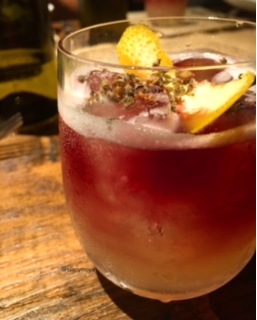 Next up was the Lake Meadow Half Chicken with black eyed peas, lardons and braised greens plus bourbon paired with Grander Bourbon Barrel-Aged Rum + Regan's No. 6 Orange Bitters. The chef used a particular cooking method which allowed the chicken to remain very juicy and flavorful and the bourbon barrel-aged rum complimented the dish very well.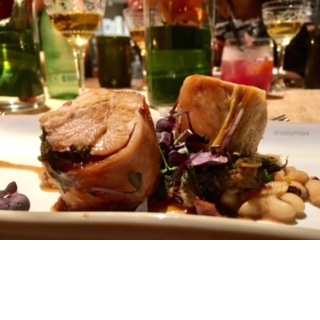 But there's more... The fifth course consisted of the Seminole Short Ribs with sunchoke, collard greens bacon, crispy shallots plus pinot noir paired with Florida Old Reserve Sherry Cask Aged Rum. This dish was also one of my particular favorites and the sherry cask aged rum was fantastic.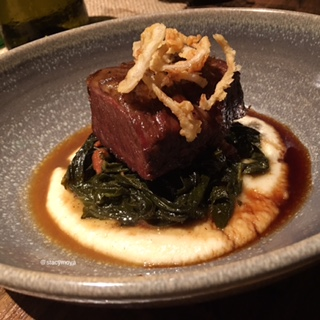 And last but not least, dessert! The Spiced Poached Peached with chocolate fudge cake and crème fraiche paired with Homespun Kahlua Black Russian consisting of Housemade Fwaygo Rum, Panther Coffee and Vanilla Liqueur. A delightful ending to a bountiful feast.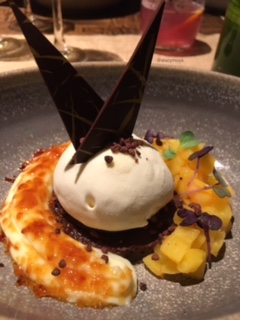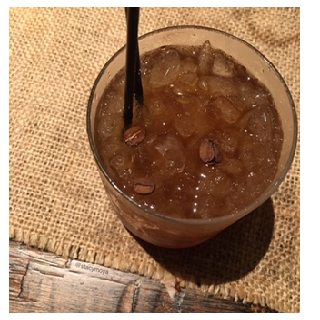 So be off ahead 'n reserve ye spiced rum pairin' experience, me buckos. Ye'll be in fer an adventure 'n a ruckas the hour!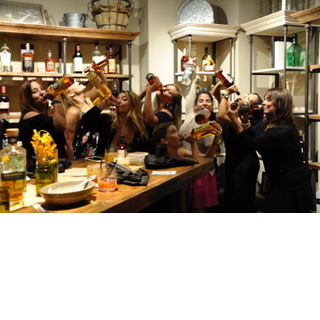 Chef tasting menus are available in the dining and marketplace areas and are priced at $85 per person and $110 per person with rum pairings (both exclude tax and gratuity). Exclusive Rum Dinner experiences in the rum room include private dining service and personal rum presentations by one of Burlock Coast's rum connoisseurs. The private experience is designed for a group up to ten people and is priced at $150 per person (excluding tax and gratuity). Advance reservations must be made. All Rum Dinner Menus are available Sunday through Wednesday from 5pm to 10pm and Thursday through Saturday from 5pm to 11pm Due to the seasonality of ingredients, items are subject to change based on availability.
For more information, please call (954) 302-6460 or visit them at http://www.burlockcoast.com.
Photos by Stacy Moya and Aubrey Swanson.