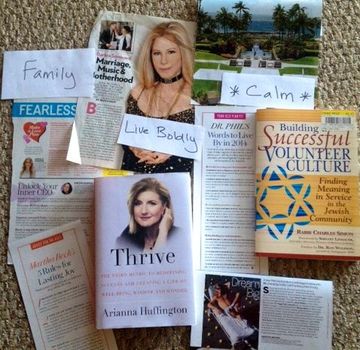 I excelled in certain school subjects. Art was not one of them. Despite the fact the Metropolitan Museum of Art will not be calling anytime soon to display my 2014 inspiration board (pictured above), this exercise nevertheless helped frame a look for what I wanted to accomplish this year. The board served to communicate key concepts as well as provide a visual guide for how I could greet my goals.
Who and what motivated me to live a life full of limitless possibilities in 2014? Herewith are the people, places, and things that inspired my hopes and dreams to take flight: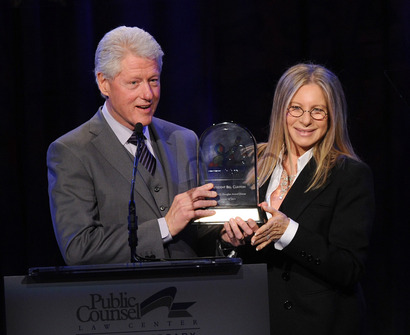 Barbra with a "Bra"
Barbra Streisand, an icon and entertainment legend, continued in 2014 to help raise funds for research at the Barbra Streisand Women's Heart Center in the Cedars-Sinai Heart Institute as well as promote gender equality in the treatment of heart disease. The multi Grammy Award-winning singer also released her second duet album, Partners, which is a feast for the senses.
If you've watched The Way We Were, browsed her impeccable and breathtaking tome, My Passion for Design or listened to Ms. Streisand belt out the torch song, "Don't Rain On My Parade," you know she has a prodigious work ethic.
The award-winning actress, recording artist, film director, producer, and songwriter's perfectionism -- a word I learned to embrace this year -- is inspiring. If you are going to commit to something, why not execute it flawlessly? There is nothing wrong with setting very high standards for oneself and exceeding expectations. Besides, aiming for satisfactory is an easy way to ensure you'll never accomplish anything momentous.
Family Matters
Families are all complex, but when you encourage, appreciate, and inspire one another, shalom in the home can exist.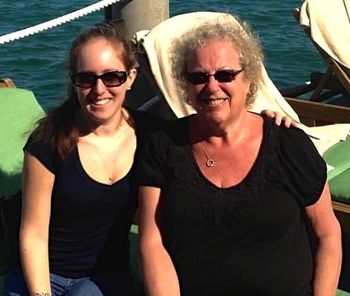 My husband's jovial, jubilant, and erudite mom (pictured at right) endlessly inspires me. She loves unconditionally, forgives immediately, is the truest of friends, and lives each day with joie de vivre. She is beauty and grace under pressure. She has shown by example how to be an exceptional wife, mother, sister, daughter, and friend. Her actions inspire me to dream more, learn more, do more, and become more.
Give Locally or Globally
Volunteering and giving can add a great deal to your life and the lives of those you impact. Generosity, after all, breeds inspiration. It has been inherently inspiring to work with organizations such as Hillel, Project Sunshine, and Guiding Eyes for the Blind to build a sense of community and create better environments for others.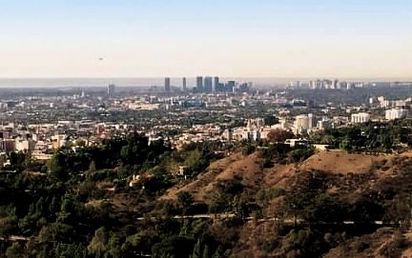 Starry Starry Days and Nights in Los Angeles
I would move to the City of Angels in a heartbeat. Whether I am there for work or play, Los Angeles is a quixotic dream thanks to its energizing people and outstanding cuisine (ahem Fonuts and The Grill on the Alley).
While mudslides, earthquakes, and massive wildfires are a La La Land staple, I cannot get the Griffith Observatory, hundreds of museums, beautiful beaches, and awe-inspiring vistas on Mulholland Drive out of my head. Tans may fade, but the lure of the Entertainment Capital of the World endures and inspires me to think creatively.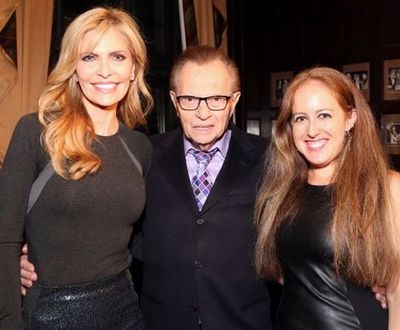 Career Counts
I am appreciative and grateful to energetically bounce out the door each morning because there are myriad stimulating tasks awaiting me. A career should involve sensory overload. To that end, I made it my mission in 2014 to diversify à la Suze Orman. A healthy combination of legal, celebrity, and nonprofit projects enthrall and engage me. Boredom begone! More than ever, I have a meaningful vision for the future, a sense of purpose, improved energy, and palpable optimism when it comes to my career.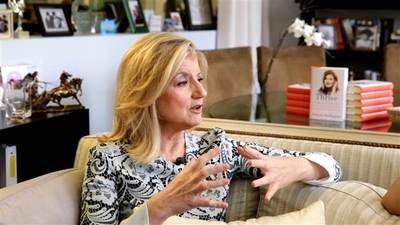 Permission to Thrive
It is refreshing when someone encourages you to reach for the stars and provides the template for how to achieve your inspired goals. The President and Editor-in-Chief at The Huffington Post Media Group (aka Arianna Huffington) delivered the goods in spades this year with her bestselling book Thrive: The Third Metric to Redefining Success and Creating a Life of Well-Being, Wisdom, and Wonder.
Thrive gave me the inspiration to go for my goals in the most healthy and productive way possible. We have one life so we might as well be awake for it; live boldly; exercise with enthusiasm; love more; meditate; get more sleep; and have a deeper sense of wonder.