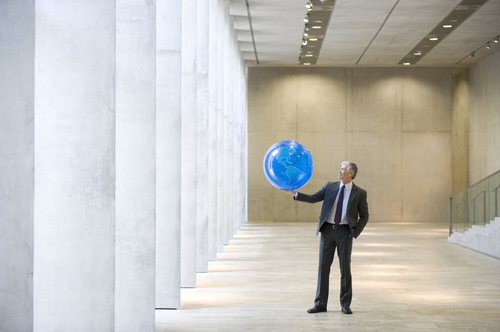 Fear rushed over me like a series of 30-foot waves whose force could have toppled a small beachfront inn. Minutes into a presentation on Neoclassical art, I watched as my client, an art historian, was precipitously interrupted by a strange line of questioning. (It appeared the starboard side of the room had come to this lecture to voice their concerns about museum security.)
Did my client, who never served as an executive director of protection services, need a life preserver? As the skies cleared, he smiled to disarm the audience (and probably himself) before launching into an exacting lecture on how private collectors secure their pricey and exclusive works of art. It just goes to show that highly confident people learn to adapt fairly rapidly to change.
Richard Rodgers and Oscar Hammerstein II wrote some of the most beguiling melodies in the history of musical theater. "I Have Confidence" from The Sound of Music is my all-time favorite confidence anthem. The magnetic Dame Julie Andrews belted the following lyrics in the 1965 movie musical version:
So, let them bring on all their problems
I'll do better than my best
I have confidence they'll put me to the test
But I'll make them see I have confidence in me
Self-confidence is the most important characteristic of successful people. Certain individuals tend to be more admired and more closely listened to than others because they radiate conviction when communicating a point.
A bloggable byproduct of confidence is the ability to remain composed when circumstances take an unprecedented detour. Modest confidence gives us the illusion of control, which tends to put our minds and bodies at ease when we are confronted with professional obstacles. No one understands this concept better than Dr. Confidence, an orthopedic surgeon.
Dr. Confidence's real name is harder to pronounce than Chiwetel Ejiofor's, so before live interviews in which Dr. Confidence lends his scientific expertise, I phonetically spell out his first and last name for the anchor and producer of the segment. To me, being in the entertainment business is the best job that anyone could have, but when you are manufacturing magic on live television, occasionally things go haywire.
A top rated cable news show recently invited Dr. Confidence to speak about an advancement in knee arthroscopy. In welcoming my client to the program, the anchor flubbed Dr. Confidence's name. But the good doctor quickly refocused and gave his medical analysis without missing a beat. Confident people can move forward without dwelling on setbacks or mistakes, including those committed by others.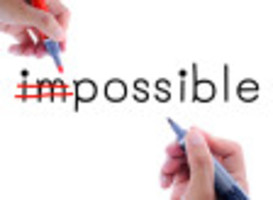 If you lack the confidence chip, simply fake it until you make it. Your confidence can be boosted by information about your talents you merely believe to be true. It will not make the impossible possible, but it can help you succeed at those challenges that fall outside your comfort zone.
At the beginning of my legal career, a case landed in my lap that helped me flex a little self-delusional confidence muscle. In 2009, I had been assigned to handle a highly contentious motion to vacate a default judgment filed by the other side, and since I had yet to become a legal trailblazer, my past successes could not sustain me in my time of need. I had to somehow find buoyancy among a sea of doubters consisting principally of me, myself and I.
When I entered the courtroom to give my oral argument, I concentrated on feeling confident. I also thought of this advice from David Starr Gordon, which gave me further inspiration: "The world stands aside to let anyone pass who knows where he is going."
My navigational skills and fabricated confidence did not betray me that day in court. After oral arguments had been presented, and the case was marked "submitted," the judge turned to my adversary and said, "There is no way I can rule in your favor. Your motion is denied."
I encourage you to fête confidence and relish its rewards. Be confident so you can hit those moving targets. Harness your confidence power to keep trying and improving. It is an indispensable truth that confidence saves the work day.