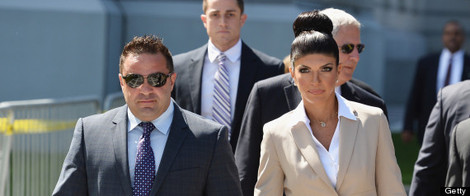 What do William Shakespeare's written works have in common with The Real Housewives of New Jersey? A lot more than you may initially think.
The unscripted series, which premiered more than five years ago on Bravo, has historically featured revenge plots, table flips, familial discord and cheating rumors set against the backdrop of the picturesque New Jersey Turnpike.
The calculated drama that unfolds weekly on the reality TV program reminds me of the following line Shylock guilelessly uttered to Solanio and Salarino in The Merchant of Venice:
If you prick us, do we not bleed? If you tickle us, do we not laugh? If you poison us, do we not die? And if you wrong us, shall we not revenge?
Shylock's monologue artfully captures The Real Housewives of New Jersey's formula for success. The women of Franklin Lakes, Towaco and Wayne, New Jersey erect impenetrable alliances and sink to the level of lesser "men," behaving villainously when they feel wronged by fellow Bravolebrities.
The "Preview Special" for season six, which aired recently, strayed slightly from the traditional Real Housewives of New Jersey narrative insofar as it offered a spine-chilling glimpse into cast member Teresa Giudice and her husband Giuseppe "Joe" Giudice's federal fraud case. Documenting the myriad legal actions against the Giudices may make for riveting television, but their storyline is the stuff of Shakespearean tragedies -- think Hamlet, Othello and Macbeth.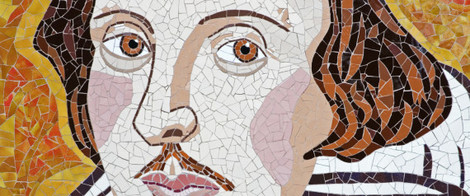 The world is Teresa and Joe Giudice's stage, and they are desperately unrehearsed to weather the incoming juridical typhoon that makes the raging storm in The Tempest seem like a nuisance snow flurry. (The reality TV couple was indicted on 39 counts of fraud last summer.)
The Giudices currently face jail time after pleading guilty in early March to nine counts of mail, wire, bank and three types of bankruptcy fraud. With their guilty pleas, they admitted to the schemes with which they were charged. There is no mistaking the fact real life crashed down on the Giudice's midsummer night's dream.
Sentencing for the couple who regularly boasted about their onyx and marble-clad Garden State château is set for July 8 in Newark. Will Teresa and Joe wind up jail-bound like the Duke of Clarence in Shakespeare's Richard III or will the pair walk without time behind bars? In due course, the shrews must be tamed one way or the other if there is any justice in the world.
If both Teresa and Joe are hauled off to jail at the same time by U.S. District Judge Esther Salas, their four young daughters (Gia, 13, Gabriella, 9, Milania, 8, and Audriana, 4) will grow up without parents. By the same token, Teresa and Joe have no one to blame for their family's uncertain future but themselves.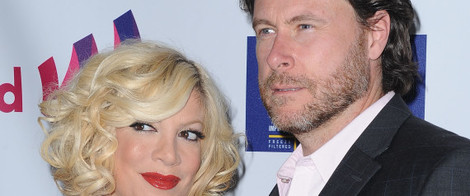 That brings to mind another reality TV family that jumped the shark, namely Tori Spelling and her serial cheating husband Dean McDermott, who decided to share their journey of infidelity with viewers on Lifetime as their children looked on. The crying and screaming captured by cameras was the worst adaptation of Romeo and Juliet I have seen in years, and their show True Tori wasn't even a tragic love story -- it was just tragic.
The course of reality TV never did run smooth. As a casual viewer, I hope these unscripted shows get back to their fun and fabulous roots. I long for the days when real housewives were most closely associated with Hermès Birkin bags, stately porte cochères and ostentatious Caribbean holidays. What a romp it was to see housewives compare the size of their cars, yachts and bank accounts. Although that type of greed and dog-eat-dog thinking may have triggered the downfall of Teresa and Joe Giudice.
For this lawyer who regularly witnesses real-life legal sagas, I do not care to see one play out on television. Instead, give me a comedy of errors or an all's well that ends well plot and I am hooked. I do not judge those Real Housewives of New Jersey viewers who will tune in July 13 for season six. To thine own self be true.