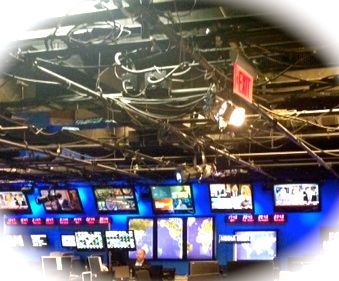 Inside the Nokia Theatre at the 66th Annual Primetime Emmy Awards held on August 25, host Seth Meyers keenly observed that agents habitually tell their clients, "You are crushing it right now" or "just killing it, buddy."
It brings me great joy as a publicist to tell my clients, "You nailed it!" when they "kill" a television interview. Whether an expert in the field of law, medicine, technology, sports, or the arts, it is critical television analysts use at least some of the tips and tricks below to "nail" and "kill" an interview.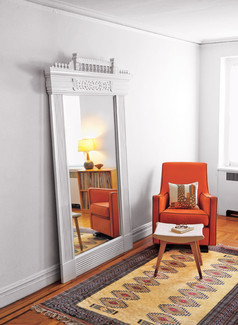 Mirror, Mirror on the Wall: You are a confirmed guest on CBS This Morning. Congratulations! Now that you have booked an interview, stand in front of a mirror (the bigger, the better); straighten your back; learn how to smile and make eye contact; and rehearse your spiel.
Rehearsal is where the magic happens. Swing for the fences when you practice your commentary in front of a mirror. The mirror exercise as a rehearsal instrument allows you to expeditiously tweak awkward body language as well as experiment with word choice. (Some expressions give a more impactful visual to the viewer than others.)
The mirror exercise shows you the results immediately, and you can stop as often as you like to fine-tune and gauge your effectiveness.
One of my clients, Ms. BMI, is a registered dietitian and nutritionist to the stars (and former television analyst neophyte). Several months ago, Ms. BMI was booked on a daytime talk show to discuss the film Fed Up, which took a provocative look at the food industry. During Ms. BMI's first run-through in front of the mirror we noticed that while embracing technical terms gave her authority, explaining the finite subtleties of the gastrointestinal tract made her appear disengaged and bromidic.
Accordingly, she modified her talking points (see below) by peppering technical jargon with key tips on how to combat rising obesity rates. Her new strategy worked like a succulent celery charm. She now regularly appears on daytime talk shows and is developing a line of juicers for a major retail chain.
Pick-a-Little, Talk-a-Little: If you build it, the talent bookers, producers, and networks will come. Based on my conversations with television industry movers and shakers, some flighty publicists fail to provide well-written, thorough talking points that flawlessly connect their client to the material.
Equally problematic are talking points that read like an episode of Who Do You Think You Are? Talking points must provide more answers than questions and zero in on relevant facts, statistics, and quotes.
Talking points should ideally have the magnetism of a supernova, keeping the viewer intrigued and informed. The media wants people with a special expertise to shed light on a topic with broad appeal. To that end, talking points should clearly delineate the Who, What, When, Where, Why, and How to help navigate the producer and anchor of the segment.
Best Fashion Foot Forward: "Buy less, choose well, and mix it all," fashion designer Vivienne Westwood once opined. Television is a visual medium. Viewers will decide instantly whether they want to tune in based on your physical presentation.
To ensure your sartorial swagger is evident to viewers, anchors, and producers, purchase two outfits max that are well constructed and professionally tailored. Then incorporate unique pieces to grab the viewer's attention: Think patterned tie; pocket square (bright works best for an engaging effect); or a geometrically interesting necklace or pin (but not both).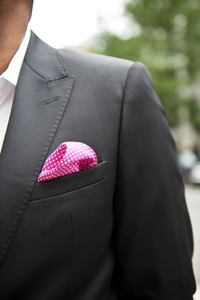 Television news stations are increasingly turning to Skype and other online video software when conducting interviews. The challenge with off-site interviews is that some analysts take the less formal setting as an opportunity to dial down the professional factor, much to the chagrin of anchors and producers.
A news show recently conducted a Skype interview with a forensic ballistics expert to discuss the fatal Michael Brown shooting in Ferguson, Missouri. The expert donned a white t-shirt with coffee stains indelicately covering his abdominal area. A firearms expert should have worn something other than a glorified wife-beater to analyze this ghastly event. He ended up killing the segment -- and not in a good way -- as his disrespectful attire was altogether distracting.