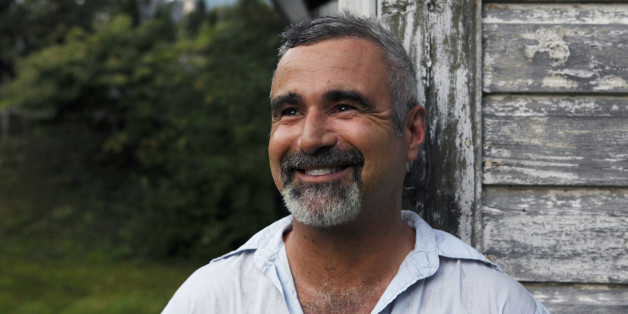 The reliable New York Times recently interviewed Professor Daniela S. Jopp of Fordham University, who researches how people feel once they approach age 100. "Many people want to reach an advanced age, but they don't want to be that old," she said. That's a cool idea, if you can pull it off.
Professor Jopp speculates that people in their 60s and 70s have not yet fully adapted to their impairments, whereas the very old have reached a state of acceptance. I can't speak for how I'll feel when I'm very old, though early 80s sounds awfully close. As for impairments (there's a word), they do require acceptance. Difficulty walking probably leads the list, and it wouldn't be hard to find a few more.
The newspaper goes on to praise those who prove that it's "absolutely not the case" that the very old inevitably suffer major cognitive decline. Declines, I believe, can be major or minor. Finding yourself in the kitchen and not remembering why you went there qualifies, I hope, as minor. Not remembering people's names, which happens to me more than I like, might be major, though it's a common infection.
What about aging single? If you were married or some other way partnered, you are likely to outlive your partner so that you find yourself aging and alone. Go visit an assisted living or some other category of retirement home, and you'll see lots and lots and lots of single people, the majority women. Of couples there are not many. They stay single in the dining room, too, women sitting on one side and men on another. You have to wonder whether many within the two genders have forgotten that they were once partners. A faraway look on residents' faces reflect, I would guess, a mental review of calendars gone by, perhaps remembering them as better than they actually were.
My mother lived the last two years of her life in a Jewish senior home in Dallas. It had a national reputation and the name of Golden Acres, no humor intended (unless you looked for it, as I did). Mother had been a widow for a dozen years when she moved there, alone, of course. It could have been worse. She had a sunny corner two-room suite with a lot of her own furniture, and the staff helped get her out of an arthritic paralysis with physical therapy. She had no responsibilities.
Meeting new people when you're close to 90 seems touch. In Golden Acres, my mother limited herself mostly to one lady whom she had known for decades. Mother was a formidable bridge player, but she skirted past the bridge games in progress in the day room. "Once you start with them, it's hard to get away," she told me. This scenario allowed (forced) her to spend a lot of time in her rooms, alone. I think a good chunk of that time she spent reminiscing. On one visit, she suddenly looked at me and in a poignant voice said, "I made so many mistakes back then."
"They weren't important," I answered, a small lie, and I thought that she had more time alone than she should have had.
The bright side here is an abundance of organizations that support elders, in ways financial, social, emotional, whatever. Many are single elders. I volunteer once a week at a community senior center in my Manhattan neighborhood, helping a small group write memoirs (more or less whatever they like). The center is bursting daily with men and women who come for inexpensive lunches and, besides writing, art classes, drama groups, bus trips to inexpensive food stores and Bingo games. And friendships to escape solitary homes.
One organization I support is SAGE, Senior Action in a Gay Environment, with branches in several cities. (Its name is misleading, since it serves lesbians as much as gay men.) SAGE sponsors meals and so many activities that it publishes a monthly calendar: support groups, walking and bus tours, lectures, dances. I benefit from the arm of SAGE that sends volunteers to meet seniors at home or in hospitals. My "friendly visitor" (as they're called) is Steve, a healthy, late 50s gay man, recently married to his partner. Steve is as reliable as the rising sun, and his assignment to me is a step up since he met with two men who died during his watch. He makes "friendly visits" most every week for us to shop, joke, enjoy dinners out. I like to think those visits enrich his life as they enrich mine.
Aging single isn't the easiest challenge many people will face, but if that's you, look around and you'll find this is a good time to do it.

Stanley Ely writes about aging, his own and others, in his new book, "Life Up Close, a Memoir," in paperback and ebook.