Protests are traditional in Germany on the first of May, and - particularly in Berlin and Hamburg - the clash between police and protester is an almost cherished institution.
True to form, around 15,000 people gathered in the Kreuzberg district of Berlin yesterday to either protest, celebrate, or celebrate protest. There was a lot of beer and a lot of hardcore involved and the air was thick with the flags of various nations and political parties - some well-established and others more obscure. (At one point I passed a guy, standing with his legs braced far apart, who's jacket read "Agnostic Front: Hardcore United")
The theme and mood were broadly anti-capitalist, yet the scene bordered on the absurd. While huddled ranks of police in black body armor marched back and forth amidst crowd surges and flash bombs, people milled around talking on cellphones and taking photographs and vendors hawked food and beer on the sidewalk. Families dined out on restaurant terraces while only a few yards away protesters and police did battle with rocks, bottles and tear gas.
It was a spectacle and most of those in attendance were spectators. Even still, there was destruction and there were injuries.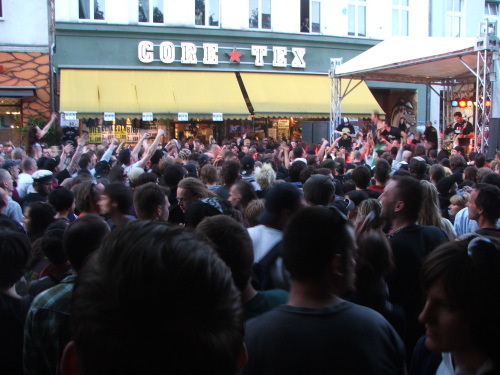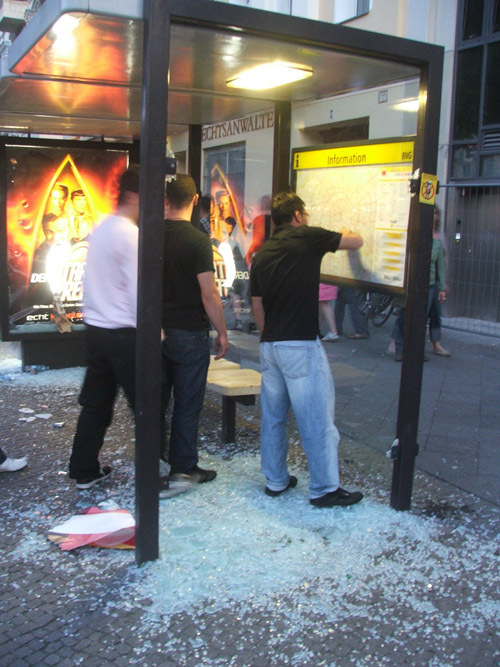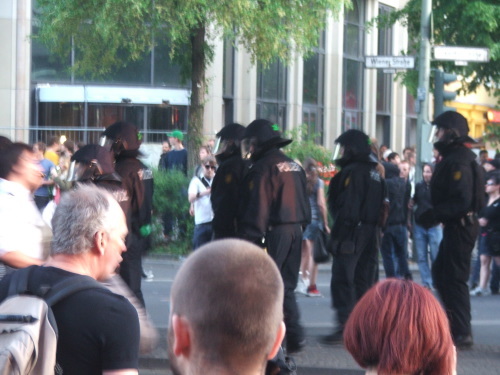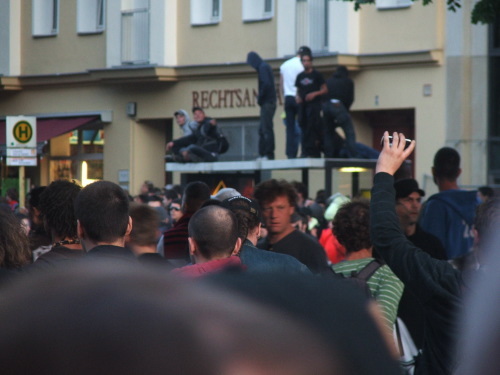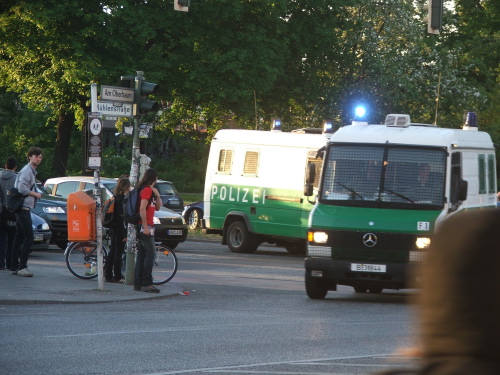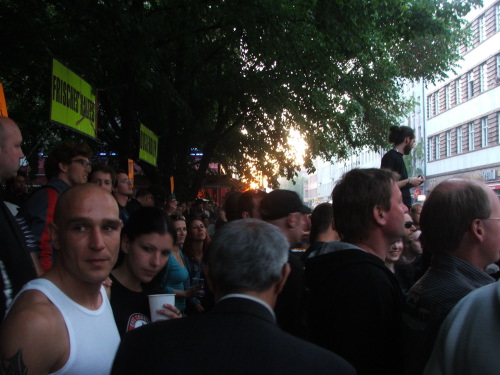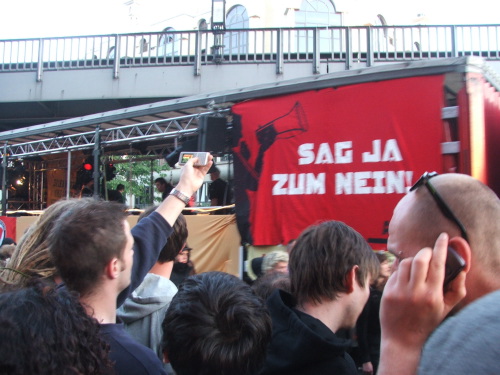 ("Say Yes to No")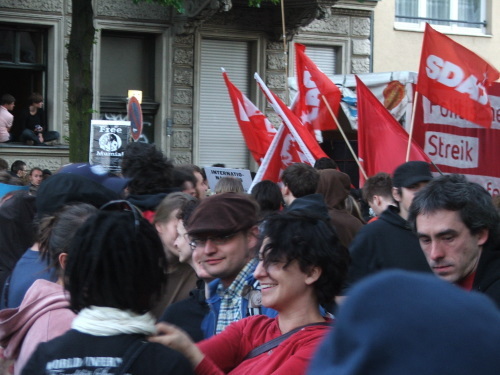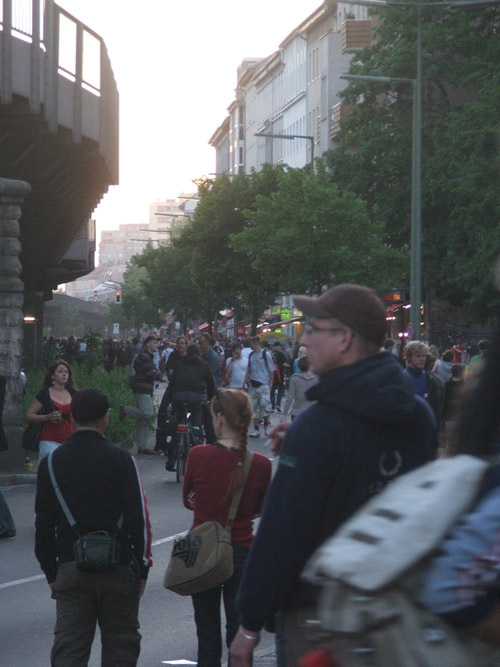 Though directed at the police, the violence was often indiscriminate. I met one man whose hand was gashed by a flying glass bottle as he tried to shield his girlfriend from the hail of projectiles.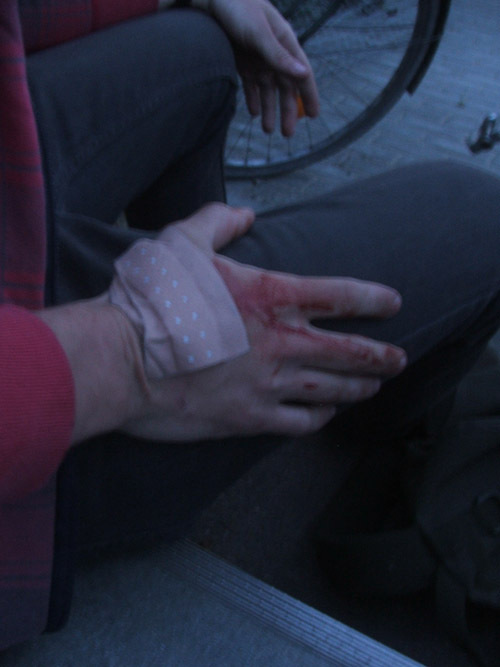 For more pictures of May Day in Berlin check what's being collected on Flickr and for images of May 1st demonstrations around the world, the NYT has a slideshow.