For travelers with a sense of the world map, southeastern Turkey does not strike them as a place they immediately crave to visit. It borders Syria to the south, where a terrible civil war rages on, and more eastwards is Iraqi Kurdistan, a word combination that would puzzle any travel marketing professional.
But that is the mental geography of the Middle East. The reality is quite different: Urfa and Harran in southeastern Turkey are safe, inspiring places to travel, though they are remote in every sense of the word. Urfa is a city of Islamic pilgrimage, one of the places where it is believed that Abraham was born. Its peaceful parks and water lakes stand in very sharp contrasts to neighboring Syria. In northern Iraq, tourism has actually been growing for years --but that's a story for another day.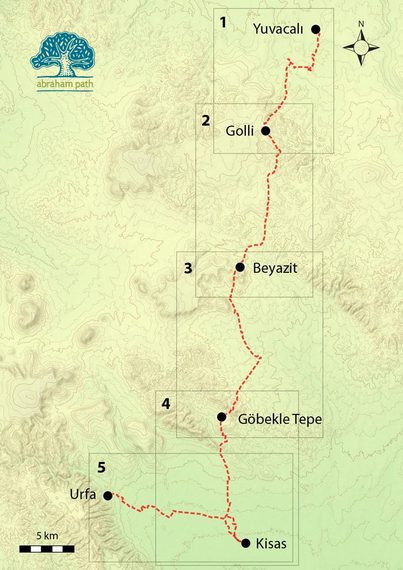 Between Urfa and Harran, I embarked on a seven-day walk-and-talk with a group of seven friends. The purpose was to test the Abraham Path, with overnights in the Kurdish, Alevi and Arab villages, and to explore new trails in the desert and the mountains to the north of the mythical Euphrates river. Traveling from Beirut, London, Pretoria, Jerusalem, Skopje and Rotterdam, our group has just one thing in common: an odd habit of walking together in unusual places. Our last practice, though, was two years ago in the Palestinian West Bank. Few have done any serious walking since.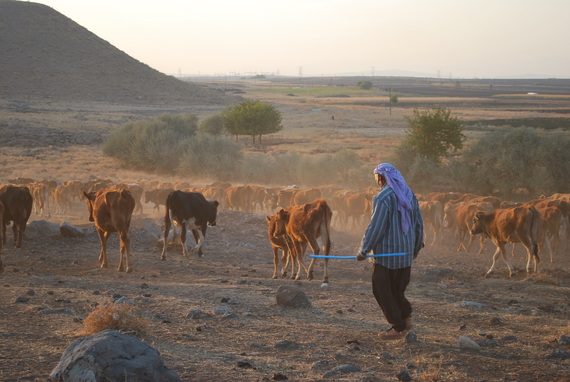 The first day was one of reunion and slow arrivals. We met in the Kurdish village of Yuvacali, a small hamlet with a lot more cattle than human inhabitants. A hundred years ago, Armenians, Kurds and Jews still lived there together. That seems like a while back, but it was just yesterday compared to the Neolithic origins of this area. It is here that humans evolved from wandering hunter-gatherers, into farmers with settlements. It is also where wheat was first cultivated and man built the first religious temple some 12 millennia ago. The slogan: "the cradle of civilization," is often used to promote travel to ancient places, but nowhere is the term more fitting than here.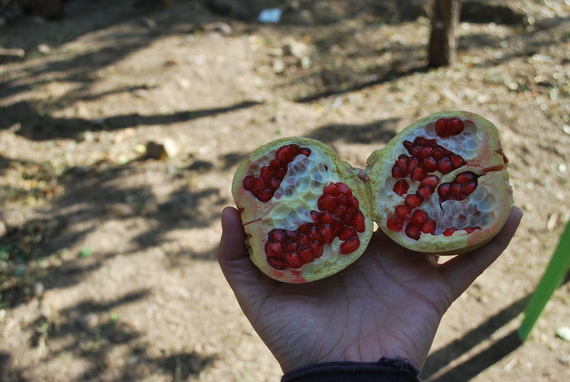 But fast forward to 2010 when, thanks to the efforts the Tanik family, the village of Yuvacali gradually became a small, but exemplary, hub for community-centered tourism. No room keys here, no check-in forms, no private bathroom or western style toilets. Instead, there was an orchard with plastic chairs, and a room with carpets to sit on, drink tea and eat home-baked bread with fried aubergines and peppers.

A few hours after arriving, we sat cross-legged on the floor and talked about our confused state of anticipation. The journey ahead of us felt pretty dissonant to the term "holiday". Why would we willingly seek physical, and perhaps cultural, discomfort in a place so remote? The answer must lie somewhere in between a desire for adventure, a fascination with walking and a tickling curiosity about the mad ambition of the Abraham Path project. And there will be plenty of conversation along the way no doubt.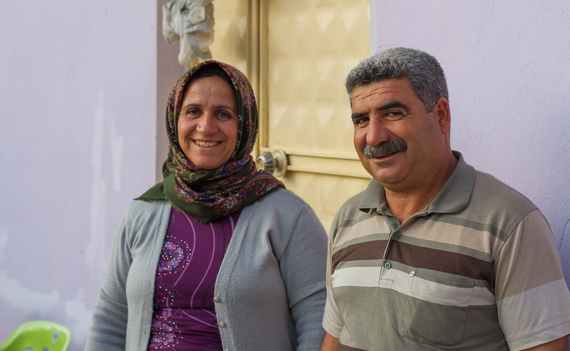 At night, our hosts Halil and Pero come armed with big hearts and two words of English. That is simply as charming as it sounds, but this is no boutique tourism experience; it's quite the opposite. A shower means putting two buckets of hot and cold water together. Halil helps to prepare our beds for the night, turning our room of reunion and tasty foods to a make-shift bedroom by folding out mattresses onto the carpet. The three boys have one room; the five girls have another. Situated ever too close to my Belgian companion, Joris, I make a mental note that earplugs are no luxury item on the path, patiently waiting for the quiet to return. My other friend, Sander, resolutely packs up his mattress and blankets. I hear steps on the roof: He has moved to where Kurdish families spent their nights each summer. Except that this time it is winter.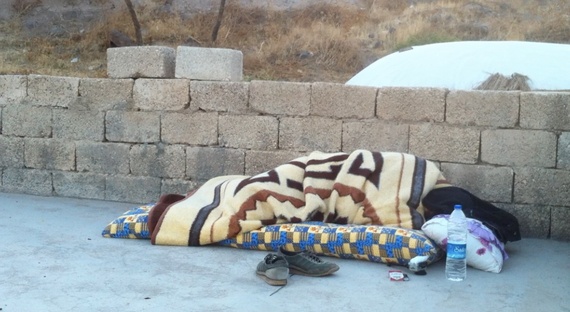 The next morning Pero bakes bread in the courtyard and Halil serves tea. His name is similar to the second name the prophet Abraham is known by: "Al-Halil" or, "The Friend". His home is a fitting start to our journey.