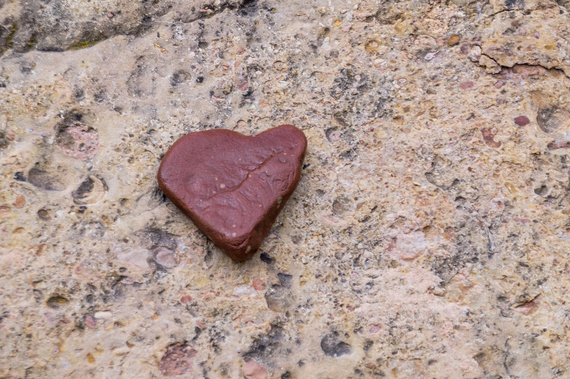 If you keep your eyes peeled, you will find that there are natural hearts all throughout America's National Parks. This one found in Zion in Utah. Photo credit: Stefanie Payne
Whether your idea of romance is relaxing in a serene lake setting, watching a technicolor sunrise or sunset, wandering among trees that reach into the heavens, swimming with sea life, or enjoying a paradise beach that has been called one of the ten most beautiful in the world--there are plenty of places in America's national parks that will stoke anyone's romantic heart. Here we offer six wilderness places where love is all around...

Sunset at Delicate Arch
Visitors to Arches National Park in southeastern Utah gather every night of the year at sunset to watch the desert sun warm one of the most iconic sights in all of the national parks: Delicate Arch. The amphitheater-like setting provides an ideal perch from where you and your sweetie can cuddle up and watch the sunset colors slowly illuminate the Delicate Arch with the stunning La Sal Mountains in the backdrop.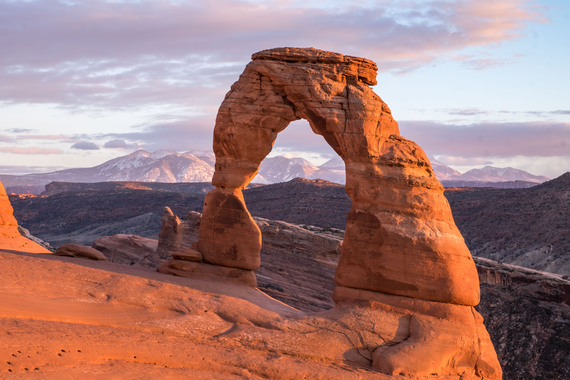 Sunset at Delicate Arch in Arches National Park in Utah. Photo credit: Jonathan Irish
Sunrise Atop The Haleakala Crater
At the top of the Haleakala Crater, you will find yourself above the clouds looking upon one of the most unique sunrise views in any of the national parks. It is one of those extreme places that makes you wonder where on Earth you are... a place so enchanting that hundreds of people wake up at 3:00am every morning to make the drive to the top of the crater. Romance abounds at Haleakala National Park on the island of Maui--on one December morning we witnessed a marriage proposal as the sun burst over the horizon (she said yes!) and wedding photos being taken a short time later as the golden hour kissed the landscape.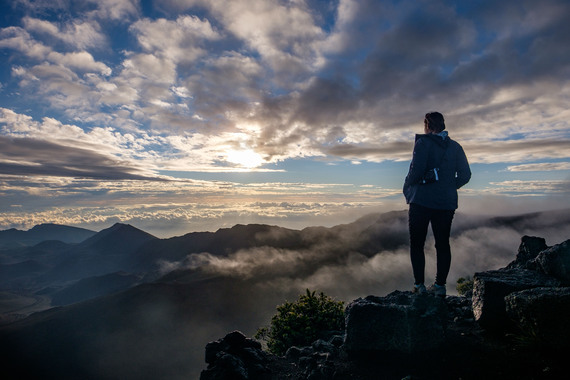 Standing atop the Haleakala Crater in Haleakala National Park on the island of Maui, Islands of Hawai'i. Photo credit: Jonathan Irish
Swimming With Sea Turtles in The Virgin Islands
Being on a beautiful beach and swimming in warm Caribbean waters is already romantic--adding an experience snorkeling with graceful sea turtles makes it even more so. At Caneel Bay's Turtle Beach in Virgin Islands National Park, you are in the perfect place to get up close to those beautiful creatures while swimming aside the one you love. Afterwards, grab some beach chairs and share piña colada on the beach to celebrate the experience.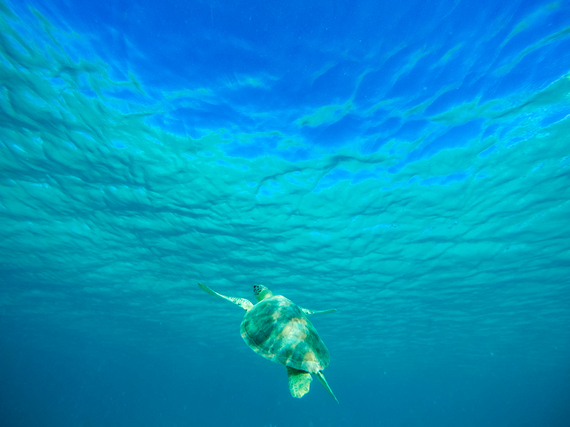 Swimming with sea turtles at Caneel Bay in Virgin Islands National Park. Photo credit: Jonathan Irish
America's Most Beautiful Beach... American Samoa
On the island of Ofu in the National Park of American Samoa, you will find a four-mile stretch of pristine paradise beach which has been touted as one of the top ten beaches in the world in terms of beauty. Given the isolation of these islands you are likely to have the entire place to yourselves. It truly is the kind of beach that postcard dreams are made of.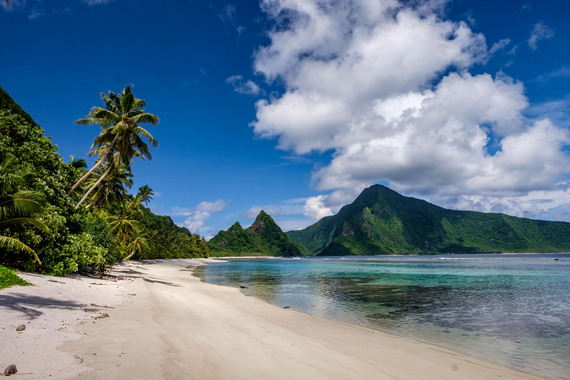 Perfection at Ofu Beach on the island of Ofu in American Samoa. Photo credit: Jonathan Irish

Wandering Among The World's Largest Trees in Sequoia
At Sequoia National Park in California, you can experience the romance of John Muir's beloved forest that became the first of its kind in the park system, while exploring with your heart's desire. There is something fantastically mysterious about strolling through cathedral-like columns of trees that are the largest in the world... and where there is mystery, there is romance.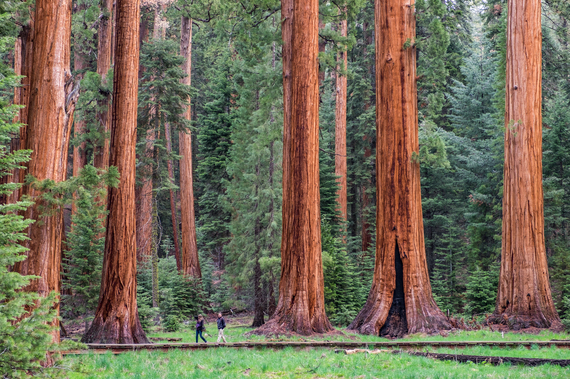 Wandering among the largest trees in the world at Big Trees Trail in Sequoia. Photo credit: Jonathan Irish
Relaxing Lakeside at Lake McDonald
When you think of the most serene and peaceful lake setting your imagination can dream up, you probably place yourself in that scene with someone who makes your heart skip a beat. At Glacier National Park in Montana, Lake McDonald is that perfect place, where quiet moments are met by a mountainous backdrop rising 8,000 feet from the landscape. It's peaceful, it's beautiful, it's a perfect place to be in love.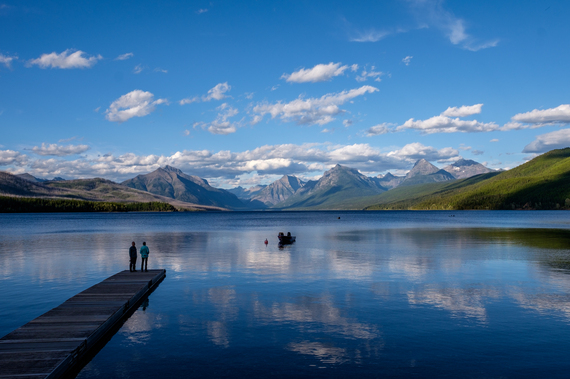 Among the most peaceful settings in the national parks, Lake McDonald in Glacier NP, Montana. Photo credit: Jonathan Irish
Date Night Alaska-Style in Lake Clark

Summer is the bet time to do this adventure, when the Alaska wild opens up to warm weather. A backcountry journey awaits at Turquoise Lake in Lake Clark National Park. After getting dropped off by bush plane, it is just you and your beloved, whatever gear you brought with you, and your own shared company. Wilderness backcountry travel forces you to think as a team, communicate well, and rely on each other. For the adventure-loving couple, this is an ultimate date night.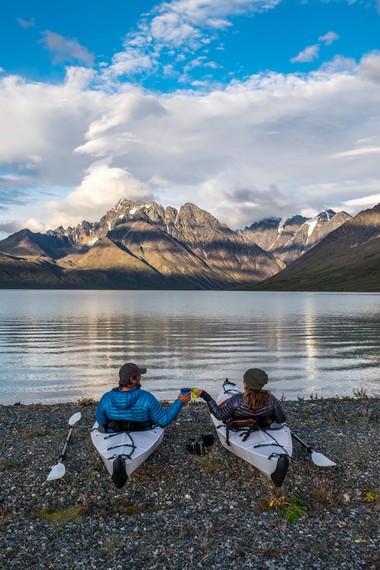 Kicking it lakeside in our Oru Kayaks and sipping some wine in Lake Clark National Park in Alaska. Photo credit: Jonathan Irish
Happy Valentine's Day!