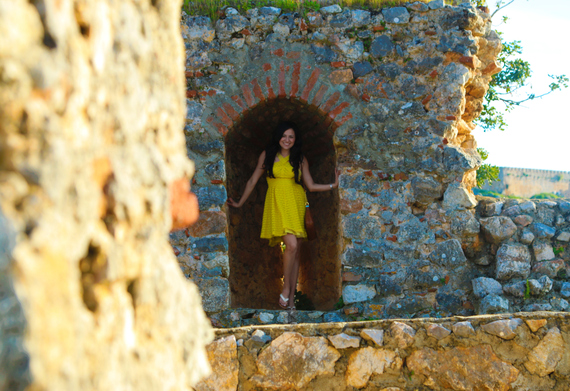 Stephanie Be in Alanya.
About a month ago, I "pulled a slim shady," admitting that although an experienced traveler and expat, I'm new to the travel blogging community. I thus sought advice from travel blog experts. In Part 1, I featured legends Lee Abbamonte, Johnny Jet, La Carmina, Jenny McIver, and Nadine Sykora. I then set off for my first experience of traveling plus blogging.
I bought a Canon 70d, and with adventure in my heart, explored Cyprus, Alanya, Istanbul, Belgrade, Bucharest, and Copenhagen. In May, I head to New Orleans for Concur Fusion, and to Las Vegas for a very special, surprise event. In June I fly back to Europe for a summer of full time travel.
The irony of timing, my Mac crashed during my travels and I was unable to regularly write during my excursion in Eastern Europe, but you can catch my stories as I release them on TRAVELBREAK and various platforms -- stay tuned via my Twitter, Instagram, and Facebook.
As promised, here are five more travel blog experts to guide us into the world of blogging:
6. JD Andrews, www.earthXplorer.com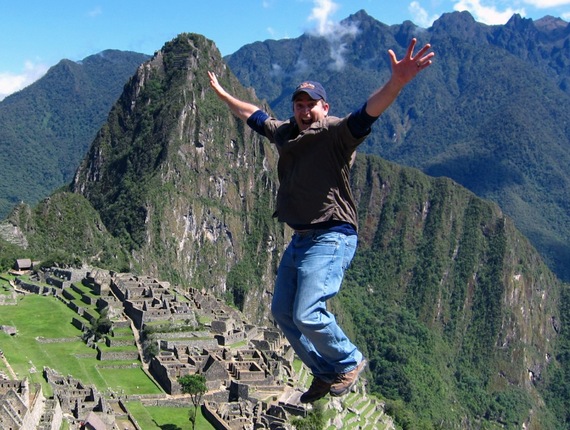 JD Andrews started his website in 1999 (he says "now it's called a blog... because that's what everyone calls it"). With over twenty years of traveling to ninety countries on all seven continents, he continues to "see the world, capture its beauty, meet its people, hear their stories and share it all." JD has won four Emmys, been featured on Instagram's blog, and watched one of the last NASA shuttle launches next to the count down clock.
No big deal... remind me to casually put those on my bucket list (kidding).
JD's Advice:
Be yourself, you can't compete with big travel companies, so find your own unique voice.

Tell the story, everyone loves a good story. Try to not make it ALL about you.
Engage. If you want an audience, and then to keep an audience, engage with them.
7. Rachelle Lucas, TheTravelBite.com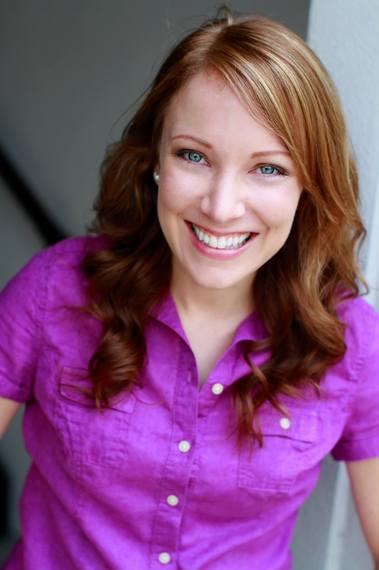 Maryland born, California based Rachelle Lucas started blogging as an innkeeper. Over thirty countries later, she has driven coast-to-coast across the USA, been featured on national television, and in PEOPLE Magazine. She did a 22 day, ten destination trip on a private jet plane for the Four Seasons... travel blogger envy kicks in now! Stay tuned for her new book on the different ways coffee is served around the world.
Rachelle's advice:
Never stop learning.  There's always something new out there, from different writing techniques to new technology. 

Become well versed in multiple skill sets.  It's not enough anymore just to be a good writer, or a good photographer, or good at social media.  You've got to be all of it and more.

Try not to compare yourself to others.  Write your plan and keep your head in the game instead of on the competition.  I always say, "think creatively instead of competitively" and "turn your worry into wonder.
8. Kate McCulley, AdventurousKate.com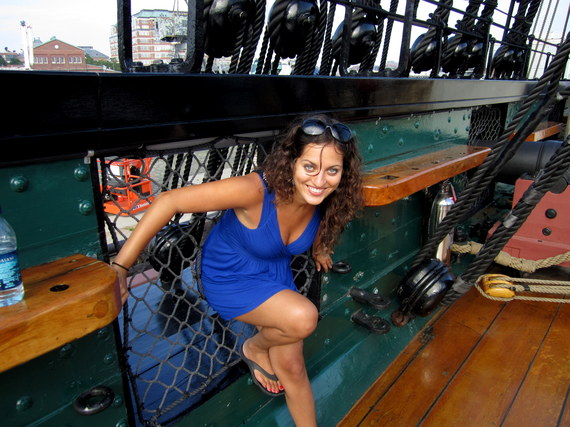 Boston born, Kate continues to seek adventure with about 50 countries visited and four years of travel blogging. Known as a solo female travel expert, Kate has backpacked solo extensively around the world. She's swum with crocodiles in South Africa and Australia, danced all night with Vikings in Shetland Islands, and even fought in a Thai boxing ring.
Kate's advice:
Write for your audience first and foremost, not for yourself. In blogging, it can be tempting to write cathartically or to get into the mindset that your readers will enjoy anything you write. That's not true. It's critically important to pay attention to what your audience enjoys reading and craft your content with their experience in mind.
9. Ryan Gargiulo, PausetheMoment.com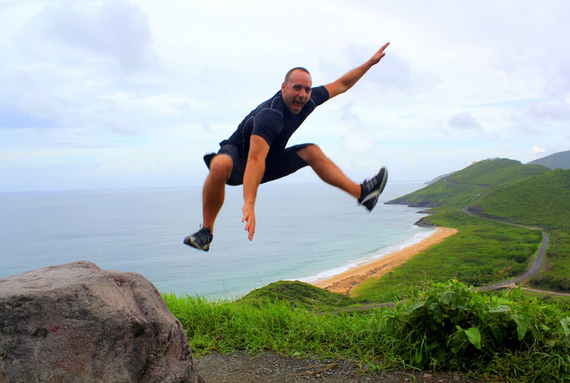 The adrenaline driven founder of Pause the Moment, has been to around 35 countries and blogged about it since 2008. He kicked his 9 to 5 to the curb, so that he could take a six month vacation around the world, but he never looked back. He also has one of the best tutorials to blogging I have yet to see.
Ryan's advice:
Start a blog about something you're passionate about. If you start a blog about something you're half-way interested in, you won't last. I originally started my blog back in 2008 as a way to keep in touch with family, fill them in on what I was up to and have a site full of memories from my trip. I was passionate about sharing my experiences even though I knew my family and a few friends were the only ones reading it. If I had been forcing myself to write about things I wasn't interested in, I would have quit after the first week or two.
10. Brooke Saward, WorldofWanderlust.com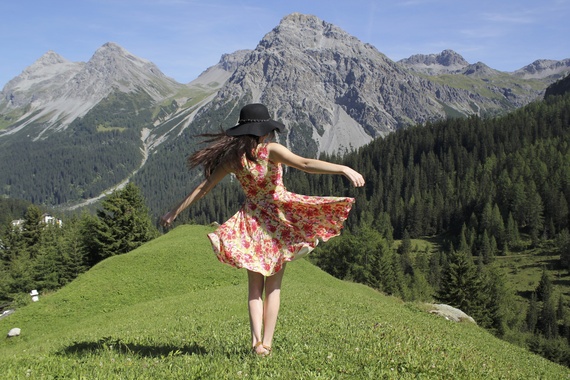 I saved my personal favorite for last: twenty-two year old Aussie native, Brooke Saward. With over 150,000 unique visitors per month, and the 2014 Skyscanner Bloscars international title winner, Brooke has seen phenomenal success in her second year of blogging. I stumbled upon her glorious Instagram account by accident and thus discovered that travel bloggers exist. In other words, Miss Brooke Saward inspired me to start travel blogging. Although I don't keep up with any travel blogs, I do continue to hoard her Instagram account with double-tap hearts. Brooke has some of the best photos in the world (quite literally around the globe), and in my opinion, her understanding of media is one of the factors that distinguishes her as top travel blogger.
Brooke's advice:
Networking should be your biggest priority. The biggest key to success is to establish lasting and quality relationships with everyone who can help you get your blog to where you want it to be. If you're looking to travel blog professionally, foster great relationships and never 'burn your bridges'.

Quality not quantity -- If you're not 100% happy with a post you write, chances are the reader is not either. At the end of the day, your readers are what gives your blog a purpose -- otherwise you are just throwing empty articles out into cyberspace!
You can read about how she quickly became an award winning blogger in her e-book, The World of Wanderlust Story.
Stephanie Be, TravelBreak.net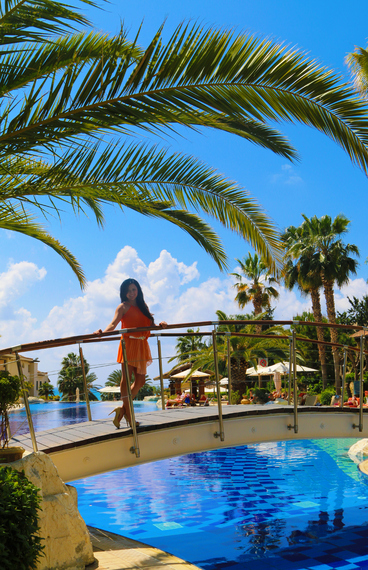 Picture taken by Laurie Satran at the Columbia Beach Resort in Pissouri Bay, Cyprus.
As a newbie, I'd like to introduce myself. I'm one of the youngest, newest travel writers in the game, and I'd like to think that I'm not going anywhere... pun intended guys, I'm going everywhere!
A lover of all things spontaneous, I have a fervent passion for travel, culture, and lifestyle. I've been to 28 countries in the last four years and work project based as a free-lancer in business development and branding. A UCLA graduate, I've lived in Sydney, Rio and Barcelona. I'm not one of those b.a.m.f. travel bloggers that does it for a living... but I'm working on it! I started writing a few months ago, and got lucky when one of my first article submissions went viral. I've since been taken on as a contributing writer and blogger for some major online publications.
Compromising a traditional, secure career is terrifying, but I love people and places. If I can connect them for a living, I'm going to make it happen (or at least try!).
Frolic with me around Europe this summer with updates via Twitter, Instagram, and Facebook.
Not convinced you're interested in a rookie travel writer? Check out my most recent articles "14 Aussie Phrases Americans Should Start Using" and "How to Stay Fit While Traveling feature Celebrity Michelle Bridges."
And original TRAVELBREAK post.