This week, Disney released its The Wizard of Oz prequel, Oz: The Great and Powerful, which tells the back-story of how the wiz of a wiz landed in the merry old land of Oz.
While the prequel tells the tale of how things in Oz came to be far before Dorothy dropped in, many of the classic elements from the Judy Garland film are present - from the Wicked Witch to the bubbles Glinda travels in, to the munchkins of Oz, and of course, the yellow brick road.
The Disney film grossed one of the largest March openings on record, and it is not hard to tell why: we are all still enamored with the L.F. Baum fantasy.
The tale of a young Kansas farm girl who wishes to escape from the troubles of her life and winds up in a technicolor world where "some of it wasn't very nice, but most of it was beautiful," and finds the brains, heart, and courage in herself to get back home is a cherished story from childhood.
But it is also one that we should never outgrow.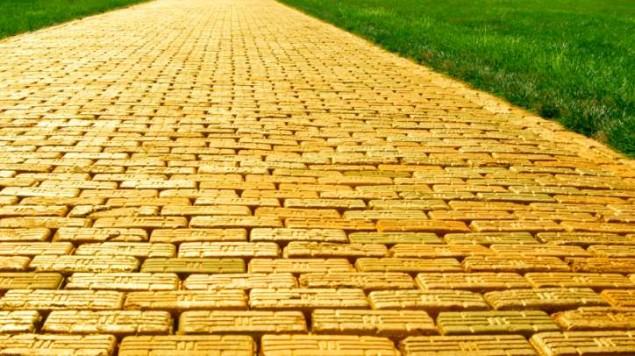 ,
Here are 5 clichéd, but invaluable life lessons that every college student can learn from the 1939 classic:
1) There's No Place Like Home
At the beginning of The Wizard of Oz, Dorothy would have done anything to get away from her monochromatic world in Kansas. But after her tumultuous journey in Oz, she learned where her heart truly lies and how badly she wanted to get home. All college students use their four years at school to find themselves and determine their utmost passions and dreams. While we all have extravagantly grand plans for the future, it is equally important to never forget where we come from and what our roots are. Always remember your family and support system back home and take all of your past life lessons with you. And allow your new friends at school to become your "home" away from home.
2) Don't Be Just A Nothin', Your Head All Full of Stuffin'
No one can argue that Dorothy's hay-stuffed friend wasn't the smartest in Oz - and he didn't even have a brain! The Wizard famously gave the Scarecrow a university diploma that allowed him to recite intellectual information at the drop of a hat, but we all knew that he was already smart. College students are constantly enveloped in the process of studying, reading, and writing papers, but it is important to also take the time to learn other lessons that cannot be acquired in a classroom's four walls. Getting Dean's List for four years may be amazing, but it is equally as vital to extend your smarts beyond this realm. Stay hungry and never lose that thirst for knowledge.
3) People Without Brains Do An Awful Lot Of Talking
Once again, Dorothy's trusty sidekick the Scarecrow says it best. It is easy to be absorbed in your own life; both the good - your successes and triumphs - and the bad - your own problems and tribulations. But sometimes instead of ranting to your friends again about how stressful it is to be you, step back from the situation and spend more time listening to what they have to say. You'll learn the most this way. Log-out of your social media accounts and instead talk to your friends in person and show them how important listening to them is for you. And apply this to the classroom. Put down your phone in lecture and write detailed notes of what you're professor is talking about.
4) Good Should Always Triumph Over Evil
In Oz, there are two Wicked Witches and only one good one, so hope for peace in the Emerald City does not seem likely. But with the help of her newly-minted friends, Dorothy is able to melt the Wicked Witch of the West and save the citizens of Oz. The competition to get the best grades in class, the most coveted internship positions, or the highest amount of job opportunities can be intense, but you should never allow that to get in the way of your morals. When given the choice, always be the Glinda and never the Wicked Witch. When someone else does well, let a house drop on that green monster, and be happy for other people, like you would want them to be for you. Just like Dorothy held tight to those ruby red slippers in the time of adversity - you can, too!
5) Find Your Somewhere Over The Rainbow
Follow your own yellow brick road to a land where troubles melt like lemon drops. Back on the farm in Kansas, Dorothy sang about wanting to escape to a magical land where the dreams that you dare to dream really do come true. Find your own place over the rainbow - whether personally or professionally. Do only what makes you happy and forge your own path. Don't let anything stand in your way. Just like the Cowardly Lion wasn't all that much of a scaredy-cat. He knew what he feared, but he didn't let that stand in the way of becoming the King of his own Forest. And don't depend upon there being a wizard who will serve; instead be your own boss and dictate your own fate and your own life plans. After all, if happy little bluebirds fly beyond the rainbow, why oh why can't you?