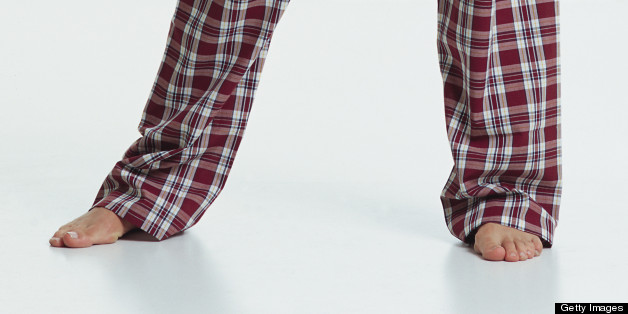 When my oldest child was 2 and my middle child was six months old, my husband and I moved to a suburb of New York City. My husband had grown up in suburban New Jersey, and although I was New York City born and raised, he insisted that the city was not a place to bring up children. He was emphatic. Although I had managed quite well growing up in Manhattan, I deferred to him. True, in the 1980's, New York City wasn't what it used to be. Apartments were prohibitively expensive and space was at a premium. So, I obediently hit the road with the kids in my less-than-road-worthy Dodge Dart. I had one baby in the back seat facing forward and the other beside me on the front bench seat facing backwards. An arsenal of pacifiers for the baby as she tossed one after the other on the floor of the car and bottles of apple juice and bags of animal crackers that I handed back to the 2-year-old as I drove the highway to the suburbs.
Without the advantages of a cell phone and GPS, I made my way to Westchester County. Our budget was lean, yet the real estate agent kept me showing homes that were way beyond what we could afford. Finally, she showed me one within my price range, apologizing as she opened the front door, but clearly showing me what my money could buy: not much. The owners, who bought the house "on spec," neglected to fill the boiler with oil. The windows were cracked and the old linoleum floors were curled and frozen. It was perfect. Six months later, during a particularly frosty March, we closed on the house and moved in -- after replacing the windows and floors. Except for the kids' room and our bedroom, we had no furniture. But an empty living room made for a great playroom.
A few months later, when spring finally arrived, I met two neighbors. The first was a woman with a child who was the same age as my oldest and so we all "played" at times. She also gave me hand-written directions to a stretch of shopping malls. Until that point, I only knew how to get to the local supermarket and back home. The other woman, no pun intended, lived a few doors down. She was a psychologist, my age (30), married (to a psychologist), childless, vampy and had no problem telling me right off the bat that she was having an affair with a married man who had three children. As spring sprung, she had a propensity for walking around her yard scantily clad in some get-up from Victoria's Secret -- particularly when my husband was working in the yard. I was doing my best to keep up my appearance, but there was always a smudge of green beans or spit-up on the shoulder of my shirt and dark circles under my eyes from sleepless nights. She smelled like Eau de Parfum and I smelled like Eau de Vomit. To say that she intimidated me is an understatement.
Nothing made me happier than motherhood, despite the loneliness of the suburbs. Despite the fact that my husband left early in the morning and came home well after nine at night. Despite the fact that I missed my mom, my friends, my touchstones and I only knew how to get from the house to the supermarket and that stretch of shopping malls was daunting. Two years later, just weeks after I had my third child (this one by C-section, so I was not a happy camper), the vampy neighbor came to visit one afternoon wearing one of her "get-ups." I was wearing one of my husband's old button-down's and loose leggings and nursing my infant as my oldest (age 4) sat at the kitchen table in a booster seat, eating a mess of spaghetti and the middle one (age 2) sat in a high chair covered with ice cream. She pulled a chair up beside me and said, "May I ask you a question about your husband?" I assumed it would be something about my state of mind as I juggled married life with three little kids. After all, she was a psychologist. She leaned in close and asked, "Does your husband have a big dick?" After catching my breath, I shrugged, laughed and said, "Yeah, right. He's hung like a gas pump." I told my mother the story. She was appalled -- more at my response than the woman's question and said I should simply have asked her to leave. My mother was probably right, since the woman seemed to be in my yard more often after that... Two years later, we moved to a bigger house just about a mile away. Two years after that, I went back to work at a newspaper. And about two years after that, I heard that "vampy neighbor" moved, divorced, and that her boyfriend left her and stayed with his wife. About five years later, my first novel was published and I quit my job at the newspaper and worked from home.

We moved back to New York City seven years ago -- just after the youngest graduated high school. My grandson, Oliver, is just over five months old. He is nearly the same age as his mother was when we moved to the suburbs. It's hard to believe. I look back and wonder where the years have gone.
This morning, I sat at my desk in my pajamas, pecking away at the keyboard as my husband left for work in his new suit, looking like the proverbial "million bucks." Actually, just as he was leaving, the dog peed on the floor, so the last vision he had of me was not only in pajamas, but muttering at the other end of a Swiffer. I felt not unlike that nursing mother covered with spit-up when my husband worked in the Big City and I was tucked away in the suburbs. I thought about how I felt as my husband left for work in the city when my kids were in middle school and high school and I worked from home. Dad wore a suit and tie and "went to work" and Mom went upstairs to "write something" still in her pajamas after making breakfast and getting everyone off to school. I think about all that on mornings like this and wonder if it isn't time to get out of my pajamas. Become a temptress with a Swiffer -- or something along those lines.