Costume designer Liz Vandal never imagined her childhood fascination with bugs would come back to haunt her in adulthood, but when the producers of Cirque Du Soleil's new show "Ovo" contacted her she knew she had found an "extraordinary opportunity".
"Ovo" takes the audience into the mysterious underworld of insects, a secret garden where the common cricket and flea can think, feel, play, and even fall in love.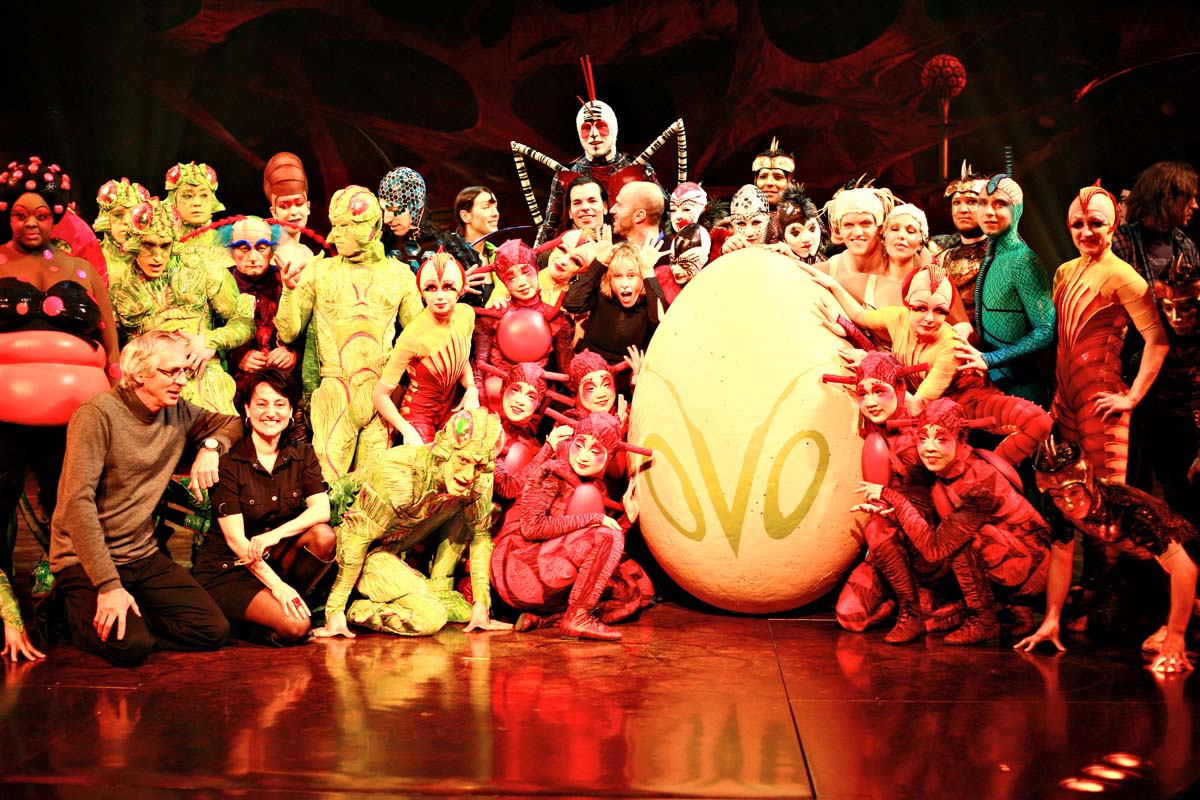 To say "Ovo" is a celebration of bugs does not really do the creators much justice. The show is more of an exposition on how human beings have more in common with the smallest inhabitants of planet earth than they realize.
"I've been fascinated by insects all my life, " explains Ms. Vandal, a native of Montreal, who in addition to being a fashion designer, has created costumes for a number of artistic organizations, including the Washington Ballet, for over twenty years.
Despite her careful study of insects and their behavior, Ms. Vandal did not set out to copy them when creating the costumes for Ovo, but created images that were "evocative".
"We wanted a subtle layer of reading the costumes".
From early 2008 through the spring of 2009, Ms. Vandal and her team crafted 17 different insect outfits for the performers including a spider, a mosquito, a firefly, ant, butterfly, and, yes, even a cockroach.
In a phone interview, we talked about our mutual love of critter inspired jewelry, particularly brooches in the design of the bee and the lady bug, which never seem to go out of style
Ms. Vandal attributes the enduring appeal of insects to their "beauty, complexity, and organization", and says that our centuries old affinity for bugs is primal.
"Insects were here before we (humans) were here, and they will probably be here after we are gone, and we would die without them, " she muses.
( No wonder Sigmund Freud theorized that people who had a horror of insects were sexually repressed).
"Ovo," which is traversing the country leaving a buzz of great reviews in its wake, makes its next hive in Atlanta on November 4.