The Washington National Opera, a hub of high culture in the nation's capital with fans including Ruth Bader Ginsburg and Michael Chertoff, is bracing for a year of high drama.
Last fall, it was announced that the legendary Placido Domingo, who has served as the WNO's artistic director and ambassadorial star since the late 1990s, would be stepping down this June leaving patrons and arts insiders wondering about the future of the already beleaguered company.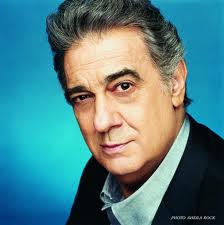 Then just last month the Opera sent out a press release stating that it would merge this summer with Washington's Kennedy Center for the Performing Arts, which will absorb the WNO's financial obligations.
In similar fashion, Washington's National Symphony Orchestra was rescued in 1986, when the NSO became an artistic affiliate of the Kennedy Center.
While the WNO eases into its new union, Domingo will return in September to conduct Puccini's Tosca, the WNO's fall season opener.
"I am proud that I and my team have crafted a powerful season with quality and artistic integrity as our number-one goals," he said in a press release. "WNO will forever be in my heart, and I do plan to stay involved with the company."
To see the rest of the WNO's newly announced 2011-2012 season, go here.