Apparently Project Runway's Tim Gunn is trying to "make it work" with fashion designer Isaac Mizrahi, although I doubt you'll see the two having tea together any time soon.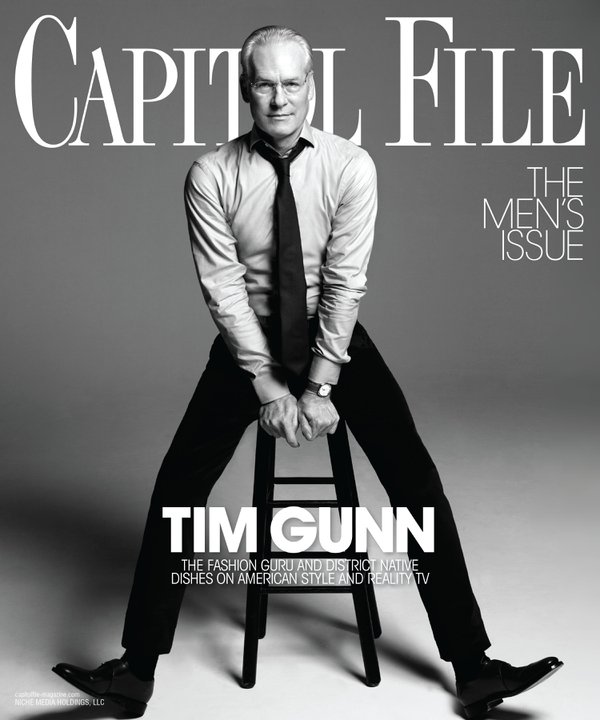 Just weeks after being quoted in the press calling Mr. Mizrahi "a terrible, terrible, terrible person", Mr. Gunn insists there is no feud between the two fashionistas, but did allow that they experience creative differences working together at Liz Claiborne, where Mr. Gunn is chief creative officer while Mr. Mizrahi is creative director.
(Evidently, use of the color brown in the collections has been a bone of contention at Liz).
Nevertheless, Mr. Gunn struck a conciliatory tone on the red carpet Tuesday night at Capitol File Magazine's 5th anniversary party where he was feted as the latest issue's cover boy.
"I've known Isaac since 1983, but most fashion designers can't see beyond their own aesthetic being, with Michael Kors and Diane Von Furstenberg being exceptions to that."
"I wouldn't call him (Mr. Mizrahi) a friend, because I take that term very seriously", but the always crisp and dapper Mr. G explained that Mr. Mizrahi is certainly not a foe.