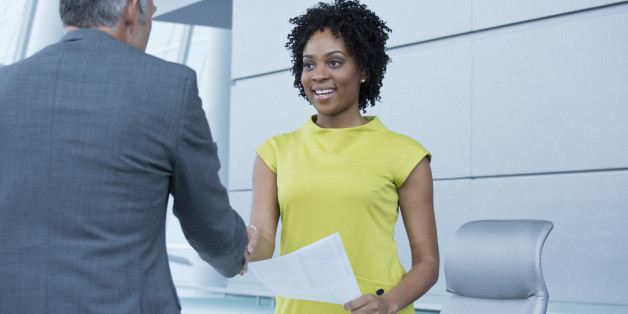 By profession and training, I am an attorney. As a self-described worker bee, I believed that my worth as an employee was tied directly to the quality of my work. Despite all evidence to the contrary, I still believed, and trusted, that my employer would reward me for working hard.
Several years ago, I had an opportunity to represent a very high profile company in my community in a legal matter. I had successfully defended other employers against the same allegations and was extremely confident of my ability to successfully handle the case on behalf of the company. However, prior to my initial meeting with my new client I spent little, if any, time thinking about how much I should charge for my legal services. After all, I had never negotiated my salary for any job. I just accepted what was offered, grateful for the opportunity, no questions asked.
So as I prepared for the initial meeting with my new client, I assumed and was prepared to allow the client to dictate how much I would be paid for my services. That is until one of my more seasoned mentors sat me down and administered a very strong dose of reality. At the time, my mentor was a longtime executive director of a non-profit agency. She asked me if I knew how much I wanted to be paid for my services. Before I could even answer, she shared the hourly rate her agency paid for legal representation. I had the same or more experience as the attorneys who represented her agency. She then told me how much I should charge an hour. Initially, I was dumbstruck. When I finally found my voice, I told her that I could not confidently charge my new client such an exorbitant amount of money. My mentor told me that my fee should be commensurate with the quality of my work and experience. She went on to point out that if I charged too little my new client might doubt my abilities and not follow my advice. My mentor left me to consider what she said. I wish that I could say that I followed my mentor's advice entirely. Ultimately, I settled upon an hourly rate that I could actually say out loud without stammering. Once again I allowed my lack of self-confidence to stop me from asking to be paid what my skills and abilities were actually worth.
My inability to negotiate my salary and other terms and conditions of employment has cost me dearly over the course of my career. In nearly every area of my life I never felt that I deserved more. If I discovered that what was offered was not enough, I made it work without first stopping to consider the professional and personal costs. I continued to labor under this misconception when I became a single parent. As a result, I was not positioned to negotiate for the employment and salary that I needed to take care of my children and me. I cringe at the money and career opportunities that I have left on the table and sacrificed over the years because I was too afraid to ask for what I realistically deserved and advocate for my personal best interest.
So, what is my point? My point is not that we should all be paid exorbitant amounts of money. I believe that as women the foundation of our economic, emotional and physical security is built largely upon knowing and advocating for what we are worth. Understanding our worth will help us confidently negotiate and be fairly compensated in the work place and beyond.
As always, be encouraged and empowered.