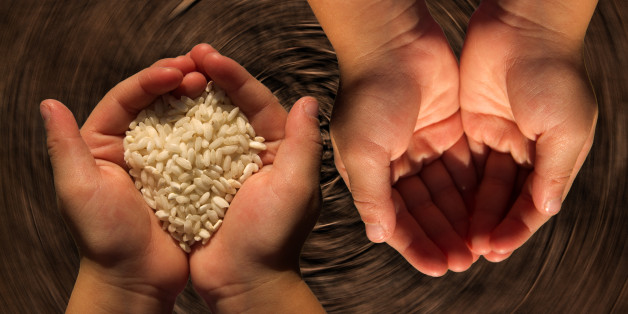 In February 2006, I started over with an empty refrigerator, two children, two months of outstanding mortgage payments and $120.00. Parenting alone over the last eight years with little to no support has been really hard. Aside from Christmas and summer camps, few times of the year have proven more difficult for me than the back to school season. Notice that I used the word season rather than shopping. As my children have grown older, managing the back to school season has become even more complicated and expensive. At times, I felt that I had failed my children because my financial resources did not always stretch far enough to purchase everything that they needed for school.
But, I have discovered that viewed through a different lens, the back to school season and other seasons like it provide an opportunity to reinforce life lessons that I am trying to teach my children such as patience, resourcefulness, empathy, endurance, humility and steadfastness. A recent back to school season illustrates my point.
During the course of my son's senior year of high school, I became extremely ill and was forced to take disability leave. Unfortunately, it took my employer several months to approve my disability leave benefits. I did not have disability insurance and was not receiving any child support. Like many single parent households, we were already teetering on the financial ledge. After several weeks without any income, we started losing everything, including our housing and only vehicle. We were literally steps away from a homeless shelter. At the same time, my son was preparing to graduate from high school and attend college. The senior year of high school is extremely expensive. There was no money to purchase anything associated with the senior year experience, let alone upcoming college and housing deposits. Against medical advice, I returned to work to prevent our household from completely collapsing. My son graduated from high school, but could not find a summer job. So, he spent his summer searching for more financial aid to cover his tuition, room and board and other fees.
Despite our best efforts, approximately six weeks before my son was scheduled to begin college, we still needed $10,000.00 to cover the balance of his tuition and other fees. My son began to despair because he did not think that he would be able to enroll in college. At the time, I remember repeating something that I have often said over the last eight years whenever we encountered a seemingly insurmountable obstacle: "There is an answer to every problem. Sometimes we don't see it, are not ready to receive, or are unwilling to accept the answer." With that we continued searching for financial aid and scholarships.
Three weeks before the start of term, the pathway to a possible solution appeared. In hindsight, the pathway had been there the entire time. But, I was so preoccupied with the daily challenges that we faced that I did not see it. I called the college to find out if any scholarships or other aid was still available. I was told possibly but my son would have to pursue the opportunity on his own. So I passed the baton to my son and told him that beginning college that August was ultimately up to him. After an application, essay and several interviews, my son was awarded a full-academic scholarship plus book stipend. Initially, the scholarship was only for one year and contingent upon him maintaining a specific grade point average. My son worked very hard during his freshman year to meet the scholarship requirements and it was extended to cover all four years.
Over the last eight years, my children and I have lived through back to school and other seasons of both plenty and lack. These seasons have pushed each of us to be tenacious, creative and resourceful. Our journey has not been easy. But, our back to school seasons have taught us that, whether in plenty or lack, who we are and what we have is enough. Most importantly, through these seasons we have learned to walk in gratitude because, regardless of our circumstances, we are still extraordinarily blessed and highly favored.
As always, be encouraged.