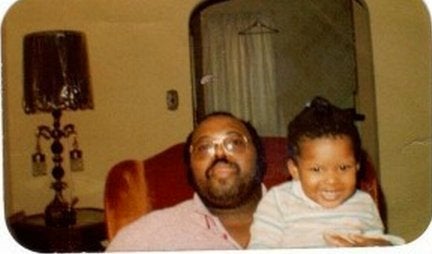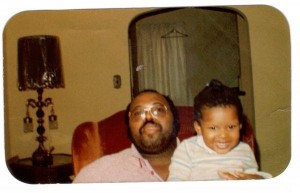 Many of you may not know it but.......
Every memory embedded in my brain as a child has my father's presence all over it -- and I wouldn't have it any other way.
My father passed away in 1997, but lucky for me, he was around long enough to mold me into the woman I am today. So many of my characteristics mirror those of my father. From the way that I remain diplomatic in all situations to my love for writing and much more; my father and his impact on my life will always be a part of who I am.
As we celebrate Father's Day (June 17, 2012), it's a perfect time for me to reflect on all the things that my father taught me.
How To Drive: I may have gotten my driver's license at the age of 17, but I've been driving since I was 4 years old (thanks to my father). My first driving experience involved me sitting on my dad's lap; he controlled the pedals, I controlled the wheel. Who needs to get a license when Dad is willing to let you give driving a try?
An Appreciation of Sports: I am a girl and by default I was never invited to watch football, baseball or basketball games on television with my dad and my brothers. Did that stop me? No!! I was going to spend time with my dad and the Detroit Lions were no match for my determination. I sat my little butt right in front of the television and watched football with my dad. Although I didn't know what was happening (and I still don't), whenever sports are on the television, I get the urge to tune in.
Thanks to my dad, I've wowed every guy that I've dated because I am a rare commodity; a girl who watches sports. Even when my dad didn't want me to "court" boys, he was preparing me for my future beau.
Cool It Now: Men are so cool (at least my dad was). It was rare to witness my dad lose his composure, get too upset or engage in heated arguments. Although we respected my father, we grew up thinking my mom was the one with the hot temper. My dad taught me how to remain calm in heated situations. He also taught me how to sit back and observe people.
There Is No Limit: Employment agency employee, sporting goods store employee, mentor, Government worker and football coach are some of the roles my father took on. There was nothing that he couldn't do and he passed the baton to me. As of right now, I wear about five hats at any given time. He taught how to be a businesswoman and the importance of working with others. He also taught me about giving back to my community and those who may be in need.
I AM Beautiful & Loved: A day didn't go by that my father did not tell me how beautiful I was. He made sure I knew my worth as a young girl. Every night he would kiss me goodnight and tell me that he loved me. If a day went past and I didn't come into his room for a goodnight kiss, he was really quick to check on me and let me know that I am never too old to kiss him goodnight.
I miss him so much but I know that he would be so proud of the woman I have become.
What are some of the things that your father taught you?