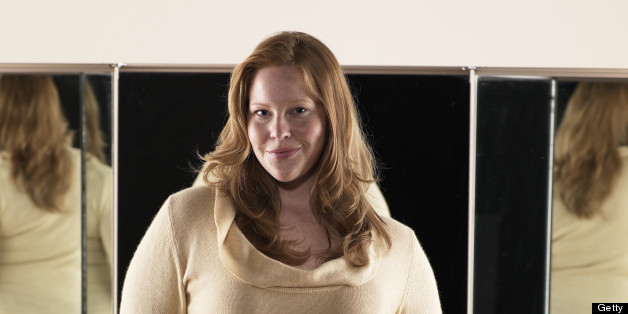 As a young girl, if you had told me that I would grow up to be a young woman who doubted myself, lacked confidence and had days where I didn't feel pretty -- I would've called you a liar.
I've always been a plus-size woman. Before I was a plus-size woman, I was a plus-size teen and before that I was a pleasantly plump little girl. Growing up, my shopping sprees were reduced to the women's department because retailers had not grasped the concept of producing age-appropriate plus-size clothing.
Those days of doubt have been replaced with affirmations of self-love and confidence. Earlier this year, plus size apparel brand Just My Size (JMS) surveyed over 7,000 women about fashion, style, confidence and more. During Full Figured Fashion Week®, JMS shared the results of the survey with us and we couldn't be happier with their findings.
"We love hearing plus-size women confirm and celebrate their confidence," said Crystal Stowe, JMS/Just My Size marketing. "When you believe in yourself, it shows in every aspect of your life.
The survey revealed a growing level of self-confidence and style savvy among plus-size women. In fact, 61 percent of the respondents agreed with the statement, "I'm more comfortable with myself today than five years ago." Similarly, almost one-third of respondents said they would not change anything about themselves if given the chance.
More Important Findings
When asked if they agreed with the statement, "I'm more fashionable today than five years ago," more than 54 percent of respondents said yes.
When describing their personal style, respondents reflected a mix of fashion and comfort. "Comfort and style with a splash of sexy," wrote one respondent. "Fashionable pragmatist," wrote another.  A full 80 percent of respondents said that their clothes fit who they are as a person.
51 percent of respondents said that they look for fashion inspiration from dedicated plus-size fashion websites and blogs.
Sixty-seven percent of respondents said they shop more online than in stores when it comes to clothing.  Respondents cited ease of purchase, more options to choose and the luxury of trying on clothes at home as some of the reasons why they prefer online shopping.
More than 92 percent of survey respondents were size 16 or larger; the average size of respondents was 22.
Survey's such as the one conducted by Just My Size gives retailers and designers an idea of what obstacles they have to face when appealing to their customer base. It's also a reminder of how far we've come in regards to clothing that is available to plus-size women.